Drama Blog

26 November 2021
This week, over 50 GCSE Drama students went to see The National Theatre's "The Curious Incident of The Dog in The Night-time" at The Troubadour Theatre in Wembley Park. The show uses awesome projections, dynamic physical theatre and clever technology to give the audience an insight into the protagonist's (Christopher) autistic mind. It is a hugely powerful show, and it was an exciting day for all: it is so wonderful to be watching live theatre again! Students will evaluate the performance for their GCSE examination later this year.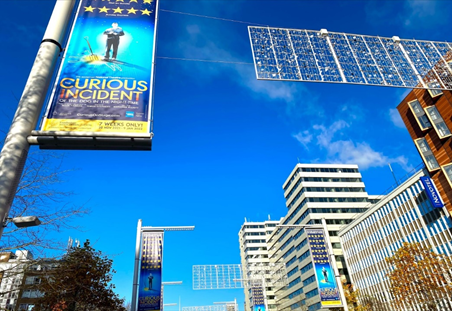 Aspiring Creatives in Theatre Club
In our Aspiring Creatives in Theatre (ACT) club, Mrs Wild is continuing her shadow puppet workshop. Students are making under-seascapes including mermaids and turtles and will then rehearse and present their very own piece of shadow puppet theatre!
This has been an amazing experience as it has given an insight into creativity within Drama and Theatre. There has been a wonderful buzz during this club since it began!
22 November 2021
Last week, in our Aspiring Creatives in Theatre (ACT) club, Mrs Wild introduced students to the ancient art of Shadow Puppetry! We began by looking at the history and basic principles of shadow puppetry, and then we started to create short pieces in groups. This week, we will be experimenting with our handmade puppets and perform our pieces to the rest of the group.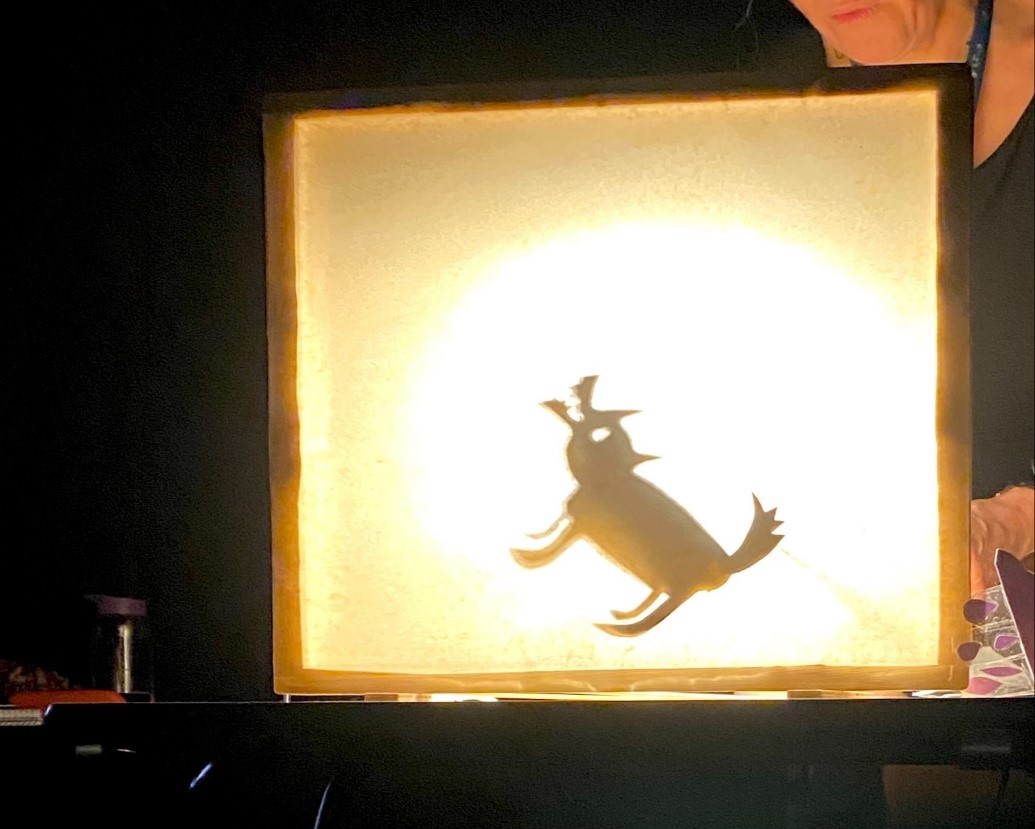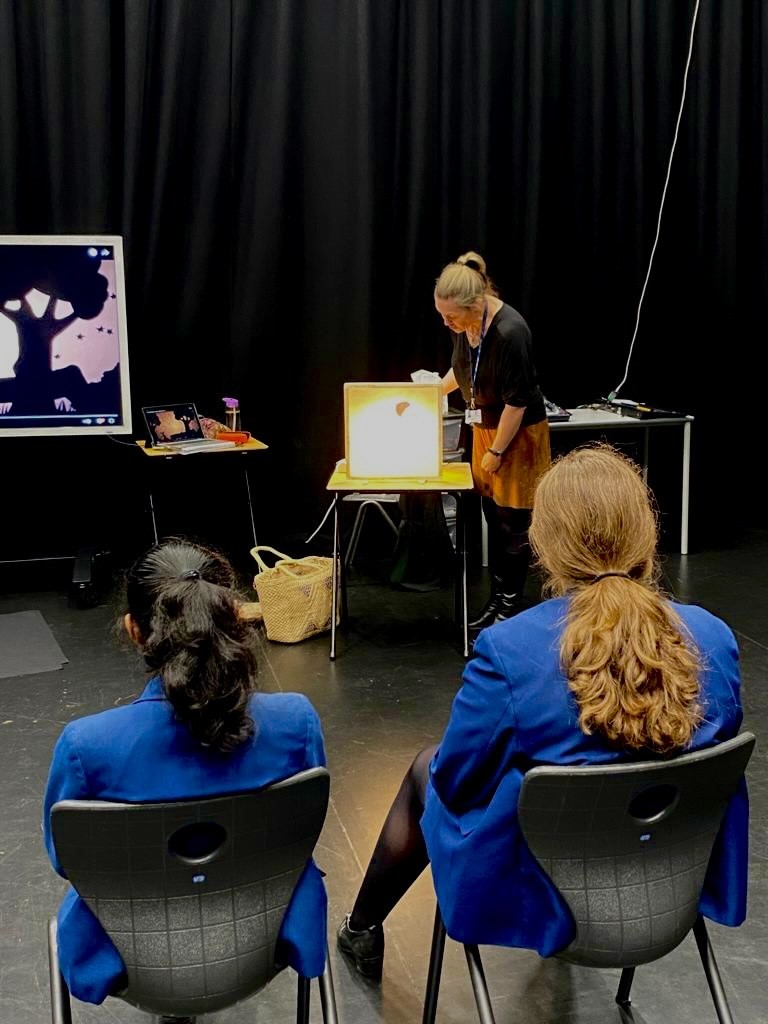 19 November 2021
Our lunchtime Drama Clubs have worked exceptionally hard in creating and rehearsing towards an end of term showcase!
This will be on Tuesday 14 December 2021 and includes work from both KS3 and KS4 Drama, KS3 and KS4 Musical Theatre and KS3 Comedy.
This showcase is to celebrate the dedication of all students and the enjoyment that occurs in Drama clubs throughout the school year. This is a perfect opportunity to support the students and their new skills!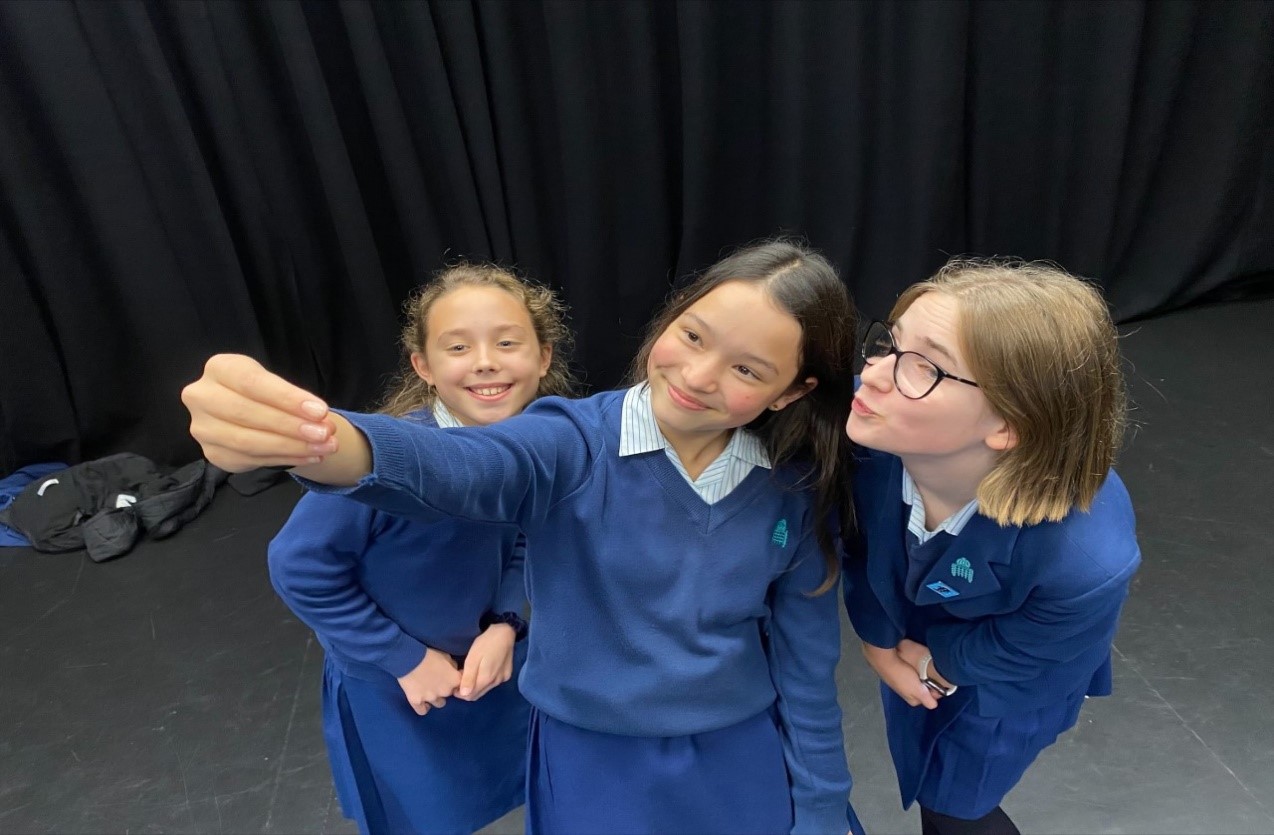 18 November 2021
It was wonderful to see the Bridge House Theatre full again for our Senior Production as Everyman took to the stage. To mark this important step it was perhaps apt that it was a new play, or at least a new version of a play, written specifically for us by Adrian Jarvis. Our Everyman is a retelling of the 15th century morality play with original contemporary-styled songs. Set in 2021, it is a hard-hitting and thought-provoking exploration of morality as the protagonist is forced to reflect on the actions they have taken in life and the impact of those decisions.
Adrian Jarvis' work has been seen before on the BHT stage (Gilgamesh 2017) and this exciting modern ensemble reworking of Everyman was contemporary in both its subject and its styling and fuelled by an electronic score and songs. Our Everyman was suffering with COVID and facing the choices and relationships of his life; specifically the people he had harmed in pursuit of his own wealth and reputation. Digital screens showed video which accompanied the action on stage and the ensemble switched expertly between roles as diverse as business executives (Robot song), the homeless (Salvation) and even the inside of Everyman's head (Pulchra, Cretia and co).
The cast were tremendous from the outset, embracing the challenges within the text, offering creative ideas during rehearsals and experimenting with the music that is interwoven into the play. Not only was it an excellent opportunity for our senior students to tackle a different and new text, but it was also delightful to have live theatre return to the Bridge House Theatre. Audiences were moved by the performances, commenting on the emotional content and the way it forced them to personally reflect on their own lives!
Superb solo performances were given throughout, and the result was a tremendously moving, timely and powerful piece of theatre that reminded us all that whatever we believe the need to 'do good things' in our lives prevails.
Special mention must go to Taha for his outstanding portrayal of the protagonist Everyman, and to Rose (Pulchra), Hope (Witt), Lottie (Cretia) and Lauren (Bim) for their energetic and vibrant performances, and to the entire cast and crew for their contribution to what was a striking final performance.
A very special mention must go to Ian Roberts who retires in December from his role as Foundation Technical Manager. His creative vision and expertise were evident throughout Everyman in the stunning lighting design and the visually impactful TV screens suspended above the stage which created the world of the play through colourful, eye-catching videos. We are incredibly grateful for all that he has done to support the Drama department and our students, and he will be sorely missed.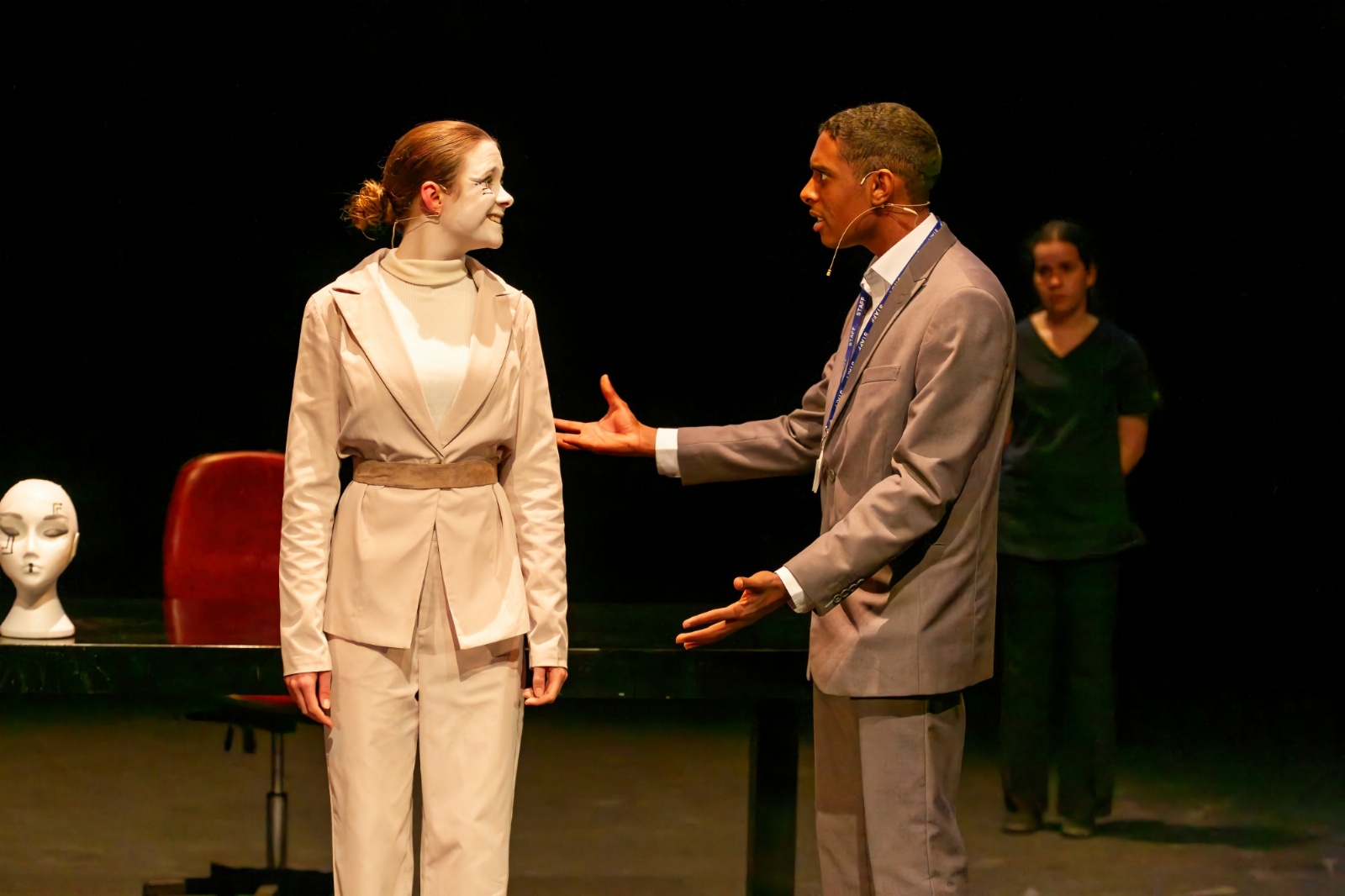 12 November 2021
Aspiring Creative in Theatre
Our first A.C.T. Drama Club (Aspiring Creatives in Theatre) took place today. Mr Roberts explained the creative process that a lighting designer undertakes for each production and demonstrated some of the technical features in our current show, Everyman.