Admissions
Choosing a school is an important decision and we encourage all parents and girls to visit King's in order to get to know us - we hope you will decide that King's is the right school for you.
Saturday 26 March Year 5 Taster Day, 9.15am-1pm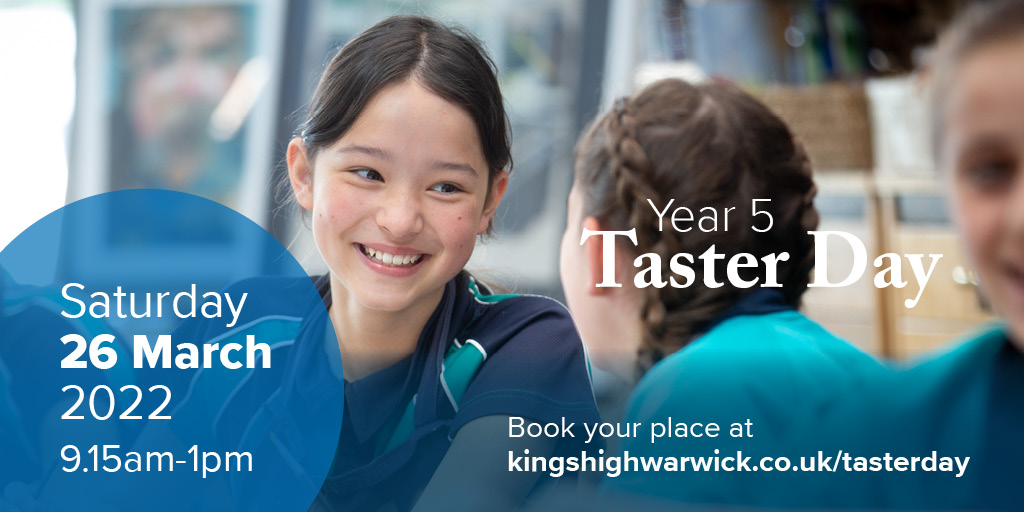 Year 5 girls are invited to join us for a fun-filled morning of activities at King's High School, designed to give a flavour of the 'Spirit of King's'. Please book your place here.
We warmly encourage you to visit us to experience the Spirit of King's at first-hand.

Experience at first-hand the Spirit of King's
As is common with most independent schools, an entrance examination determines where your daughter is educationally and whether she might reach her full potential with us.
The Admissions process has four required steps:
Registration by 22 September 2021 for our entrance examination on 2 October.
An informal interview with the Head or a member of the Senior Management Team
Sitting the entrance examination
A report from your daughter's current school
We encourage parents and their daughters to visit the school and find out more about us, and discover for themselves if King's is the right environment for their daughter. It is never too soon to visit and you are very welcome to attend as many of our events as you wish.