Catering Blog
September
It was a very special moment for King's High on 27 September as we officially opened Way House for Sixth Form boarding for girls. It was a wonderful opportunity to thank everyone involved and our inaugural boarders for creating such a friendly and supportive spirit. As always, our talented Catering team pulled out all the stops to make the occasion even more memorable.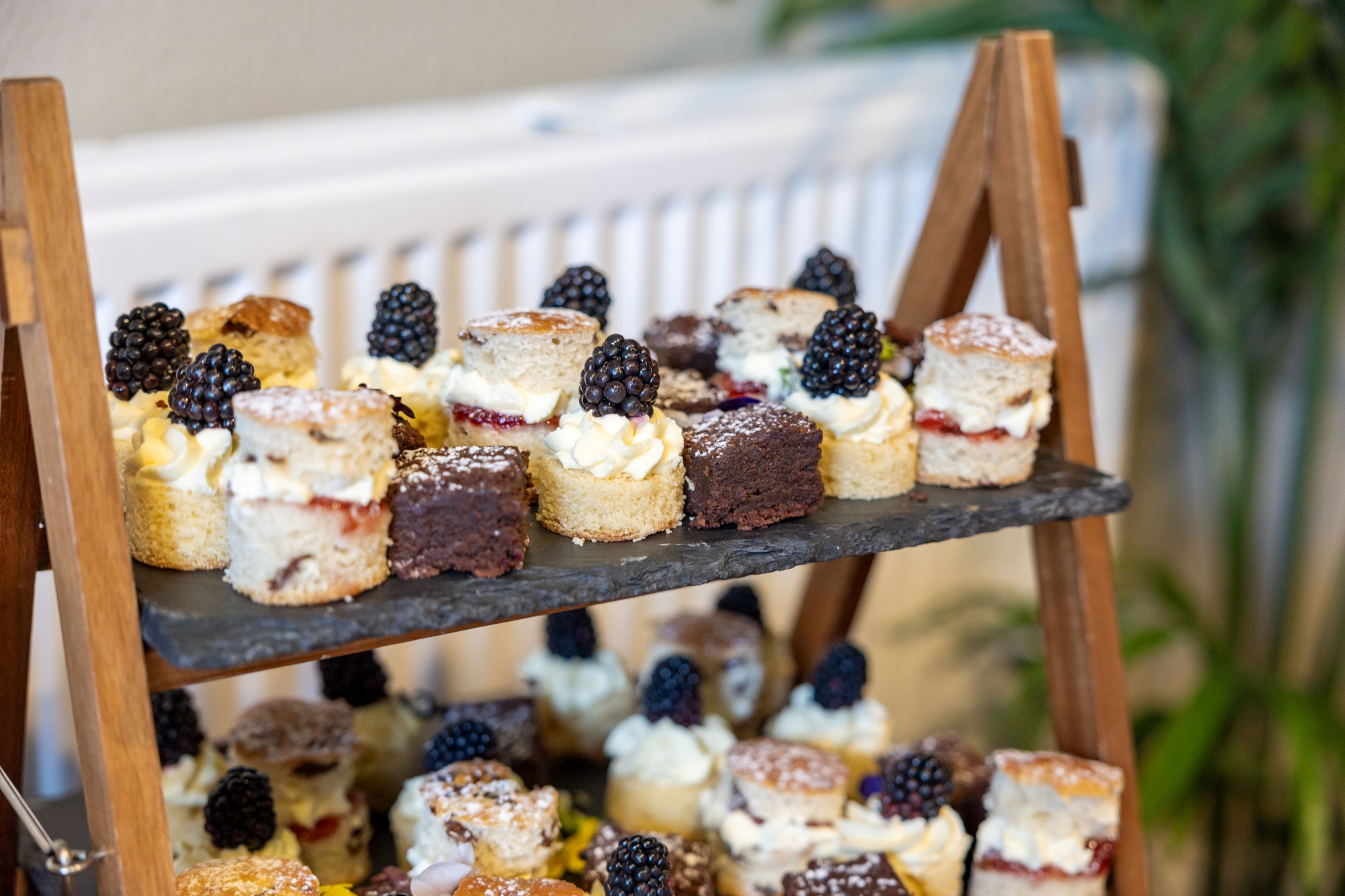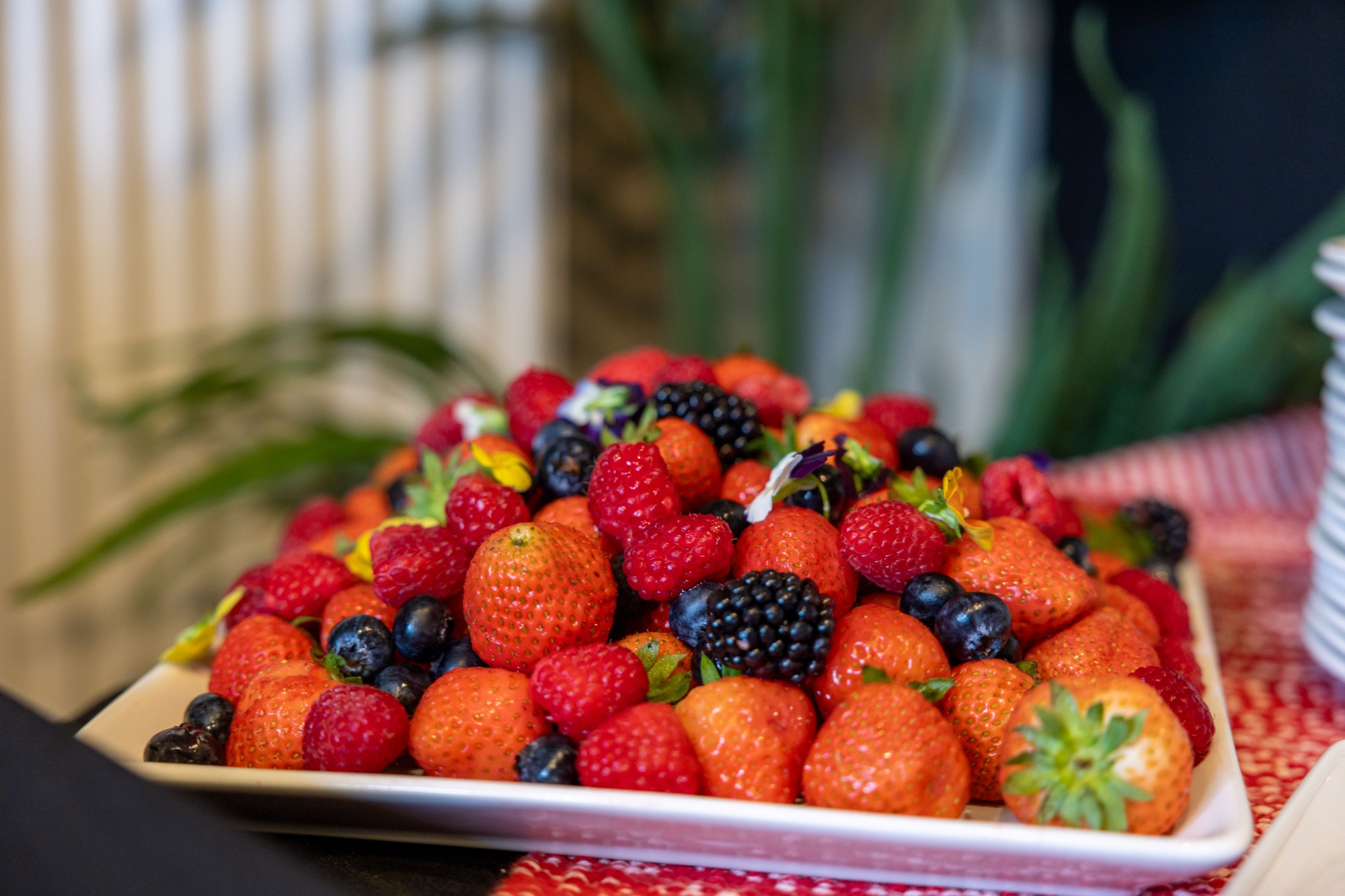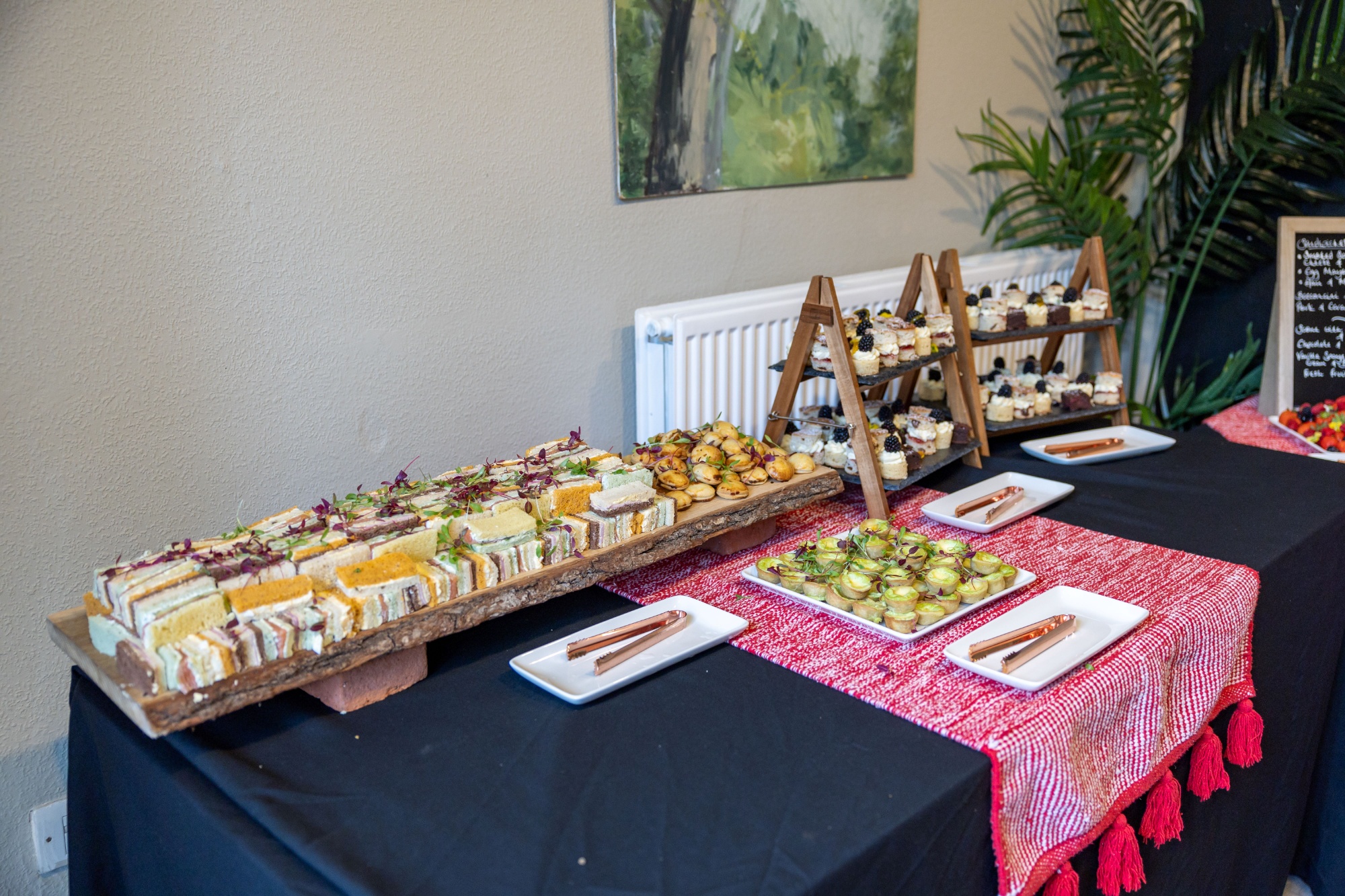 September 2023
Our incredible Catering team prepared a German-themed menu on 22 September, featuring chicken schnitzel with Bavarian cabbage, Flammkuchen and Streuselkuchen!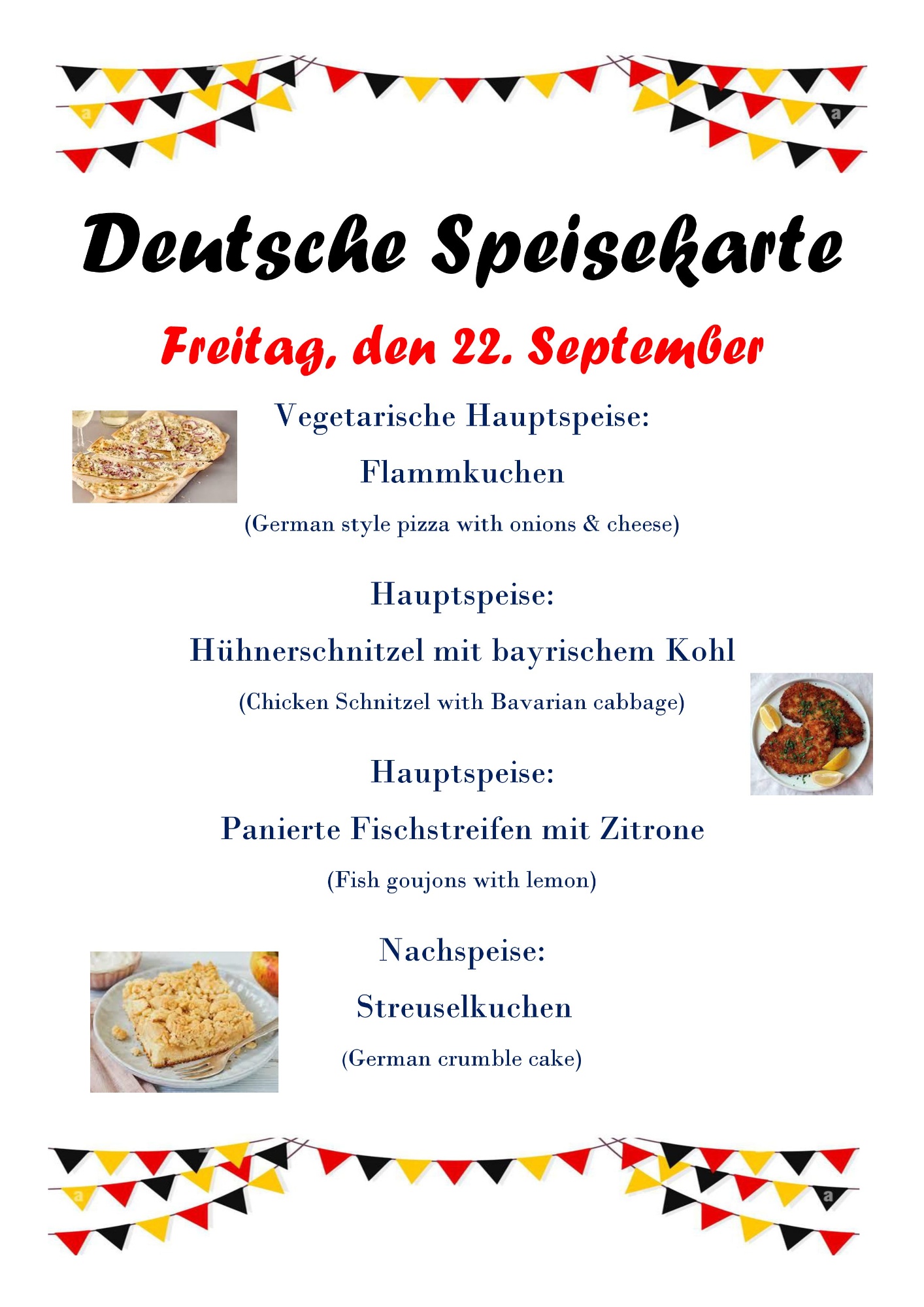 May 2023
Ahead of their trip to India, where they will help Silent Valley Community projects, our Sixth Formers recently held an amazing India Fundraising Dinner at King's High, with a raffle, auction, and delicious menu prepared by Head Chef Christophe Charpentier and his talented Catering team.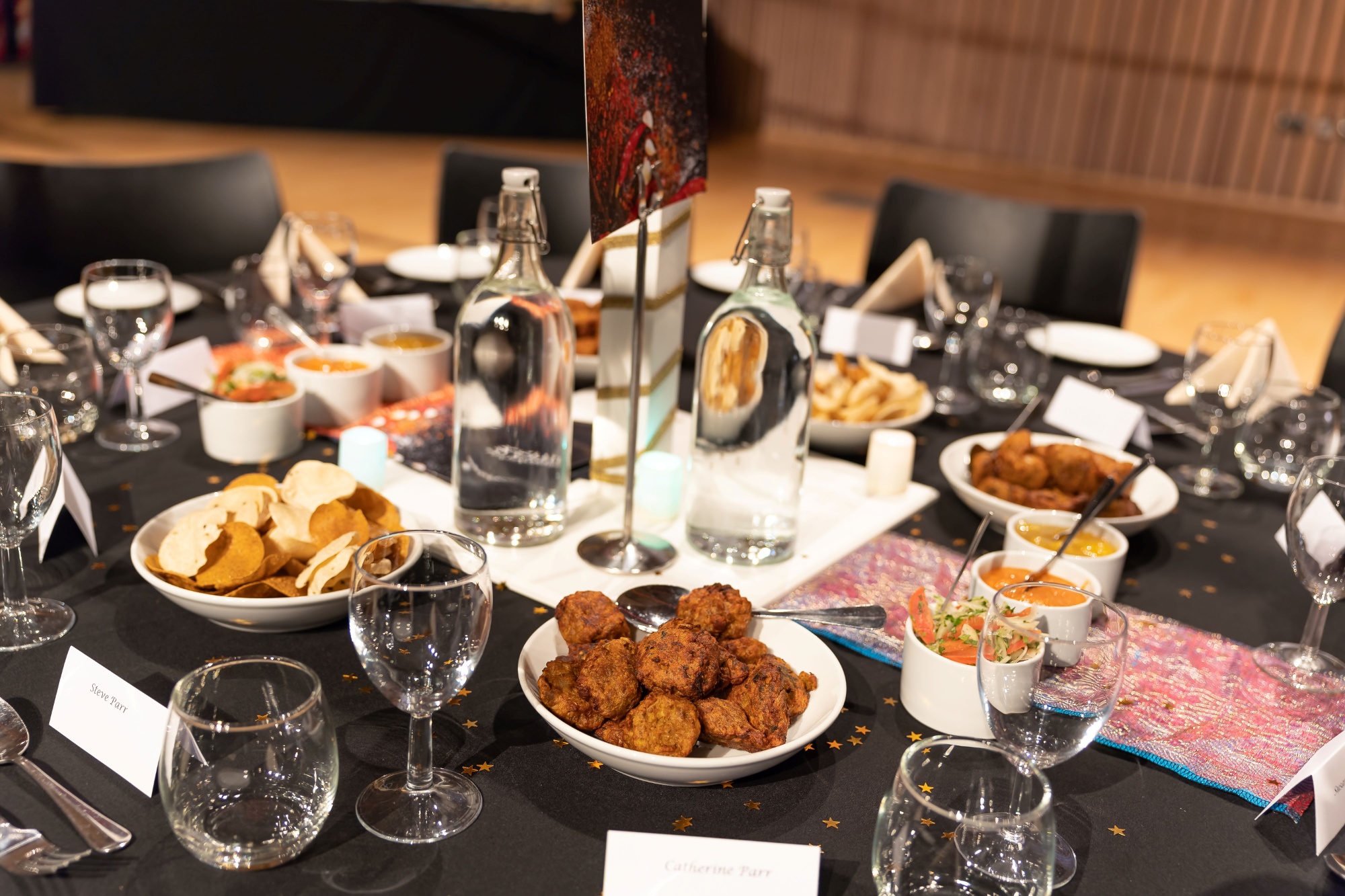 May 2023
Coronation chicken, delicious cupcakes, Victoria sponge, and red, white and blue desserts fit for royalty. A very cordial thank you to our aptly named King's catering team for a wonderful celebratory Coronation lunch.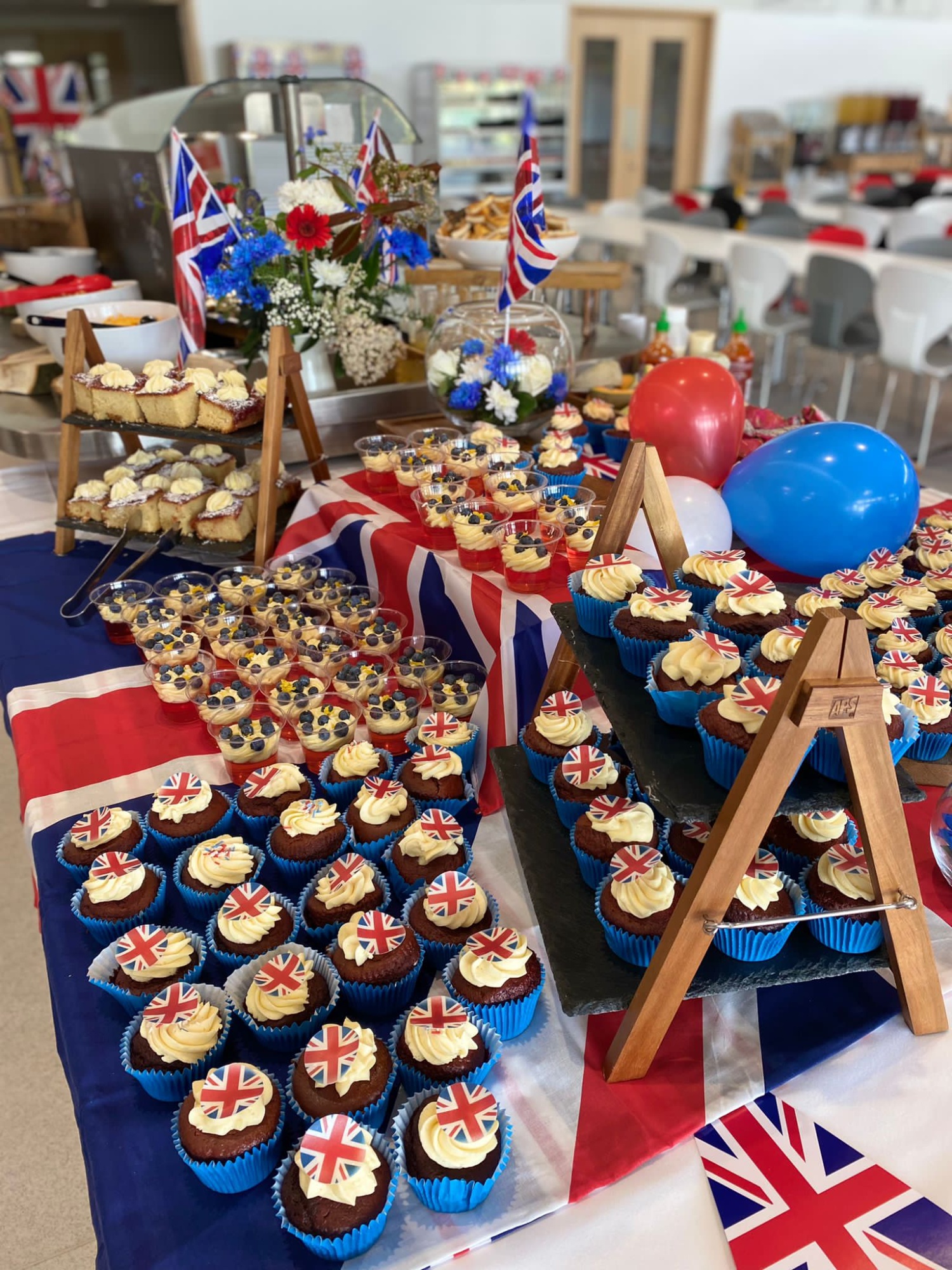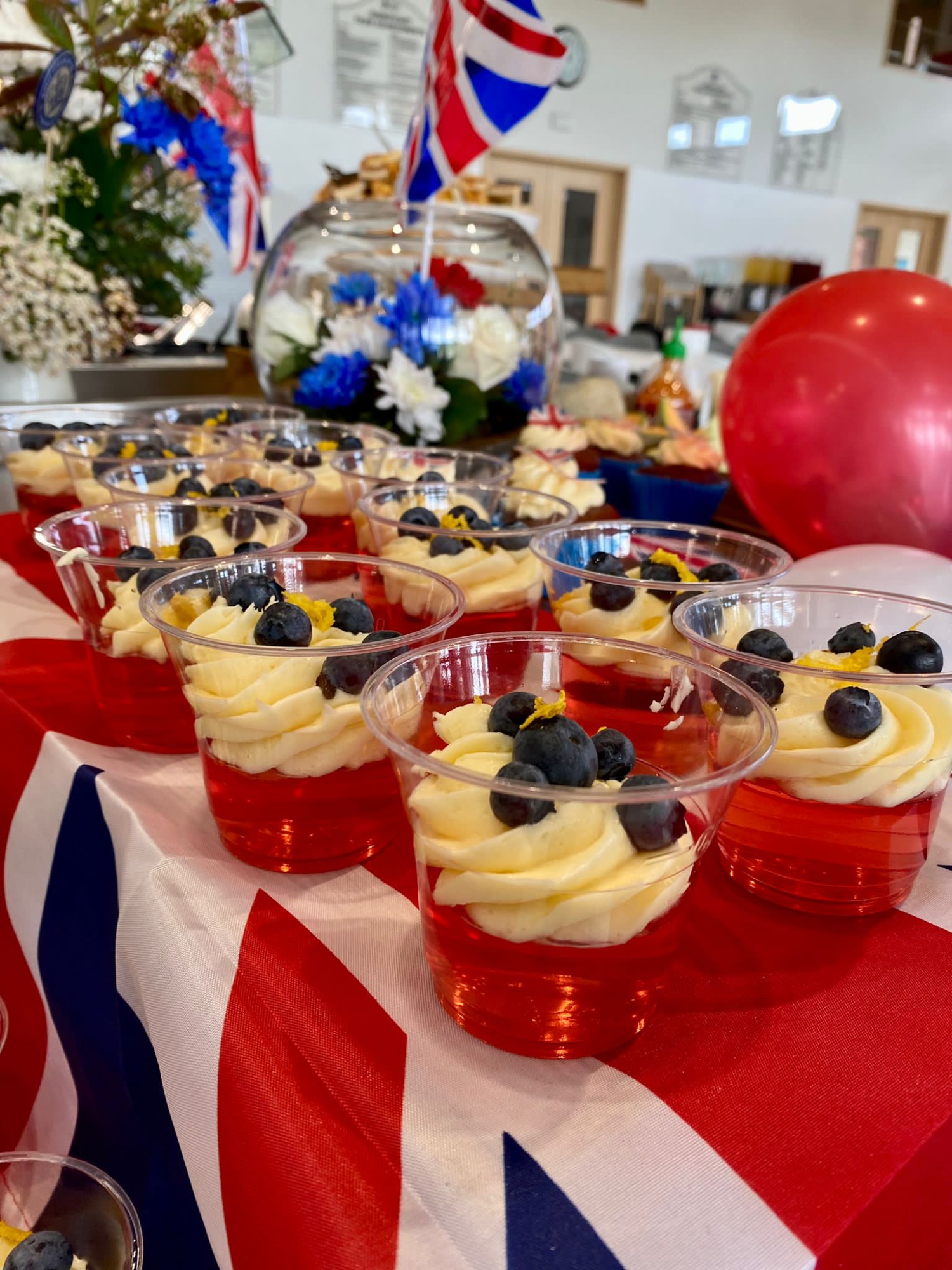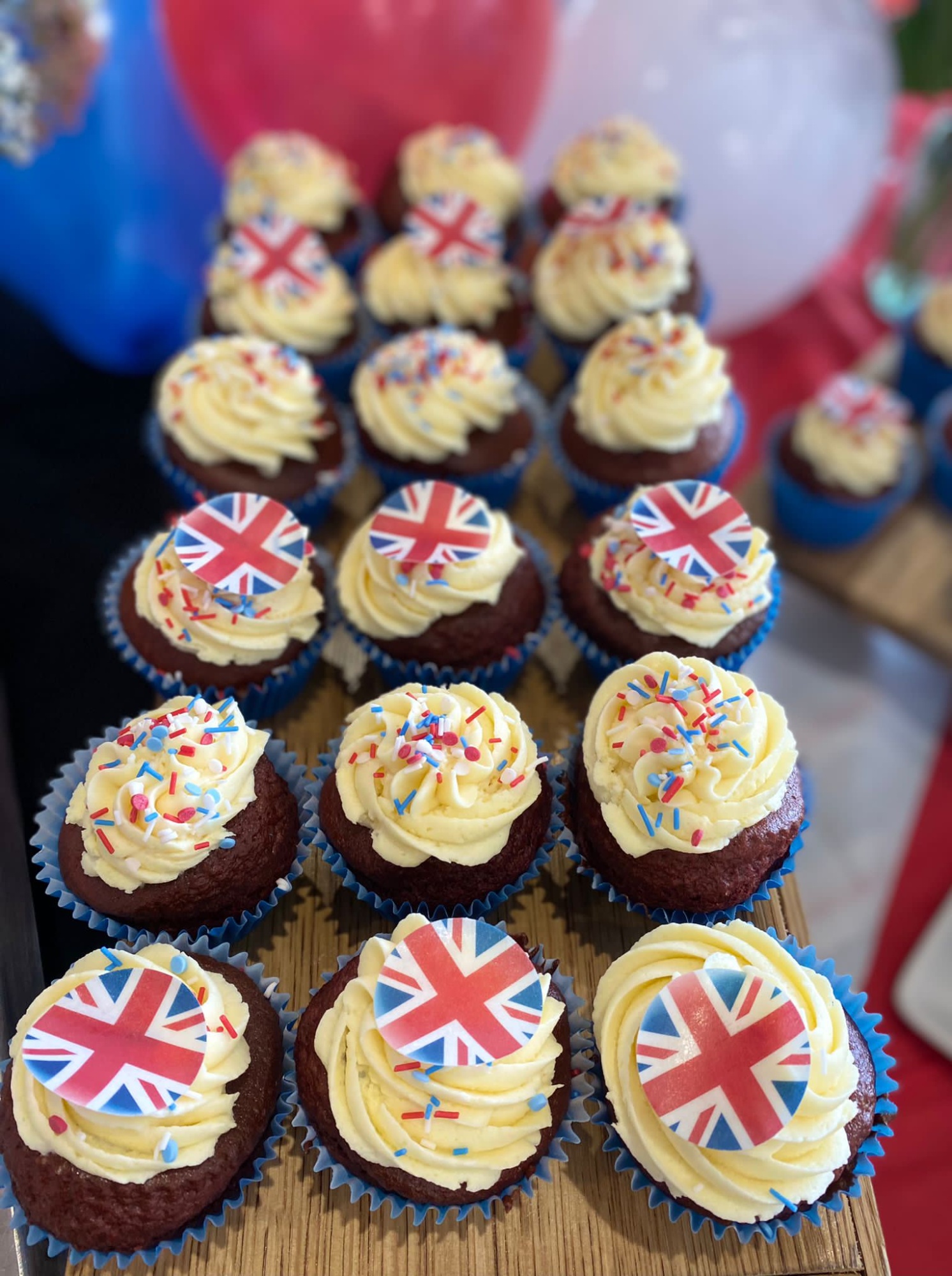 Our annual Sports awards were a huge success, and our wonderful Catering team ensured that the food was on point as always.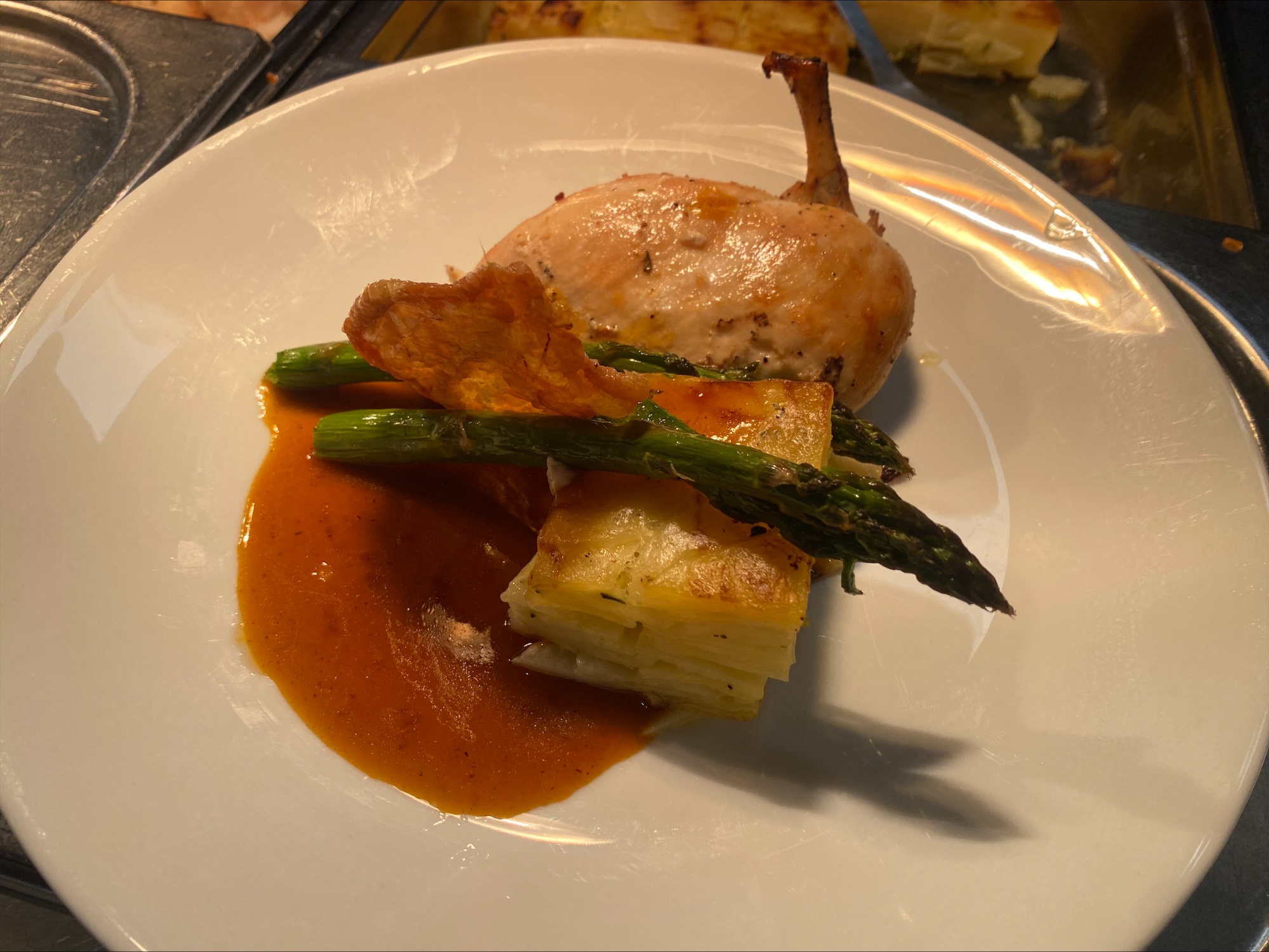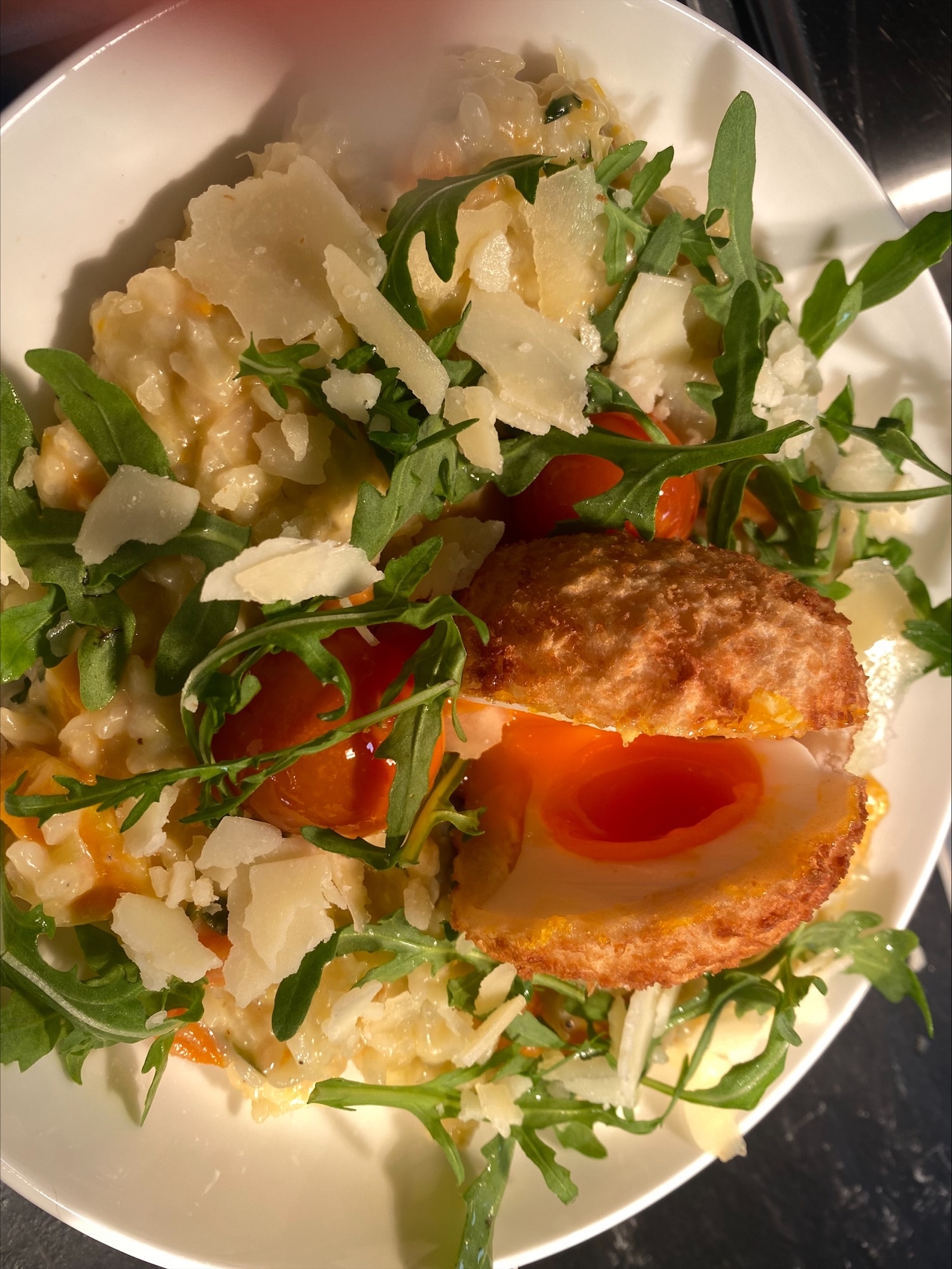 April 2023
Spanish Language Day on 23 April is marked across the world and celebrates multilingualism and cultural diversity. Spanish is currently the second most widely spoken language in the world, and it continues to grow every year. Our wonderful Catering team have prepared a delicious Spanish menu to celebrate.
Día de la lengua española 23 de abril
Opción 1:
Salmón a la gallega con pimientos
(Salmon a la gallega with roasted sweet peppers)
Opción 2:
Paella de pollo con chorizo
(Chicken and chorizo paella)
Opción 3:
Paella de verduras
(Vegetarian paella)
Postre:
Pastel de limón y aceite de oliva
(Lemon and olive oil cake)
March 2023
Celebrating St Patrick's Day in style at King's with shamrock cupcakes. As delicious as they looked!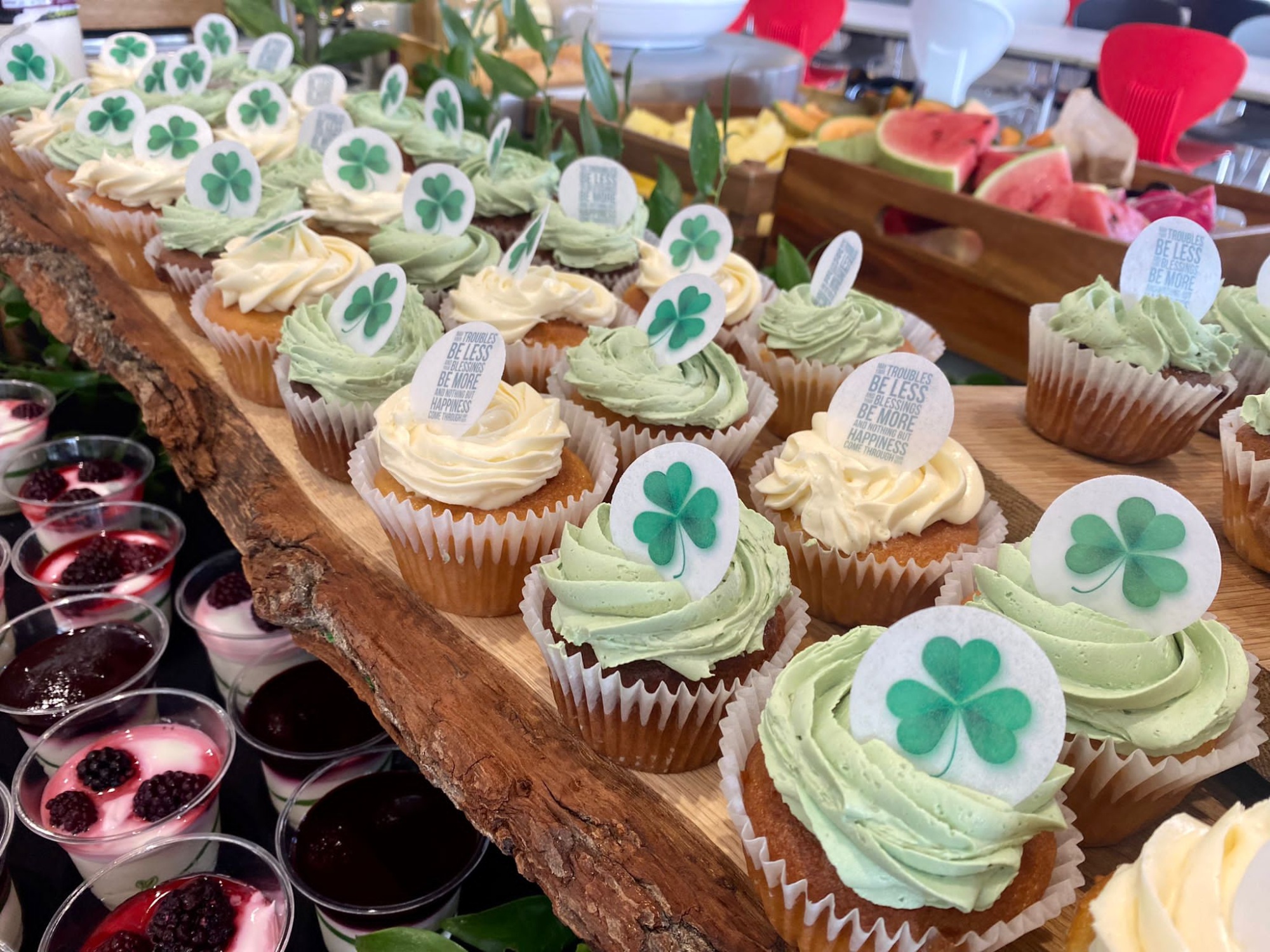 Our award-winning Catering team also created a wonderful OGA lunch, where we were joined by Old Girl, junior doctor and GB Bobsleigh athlete Dr Felicity Bee.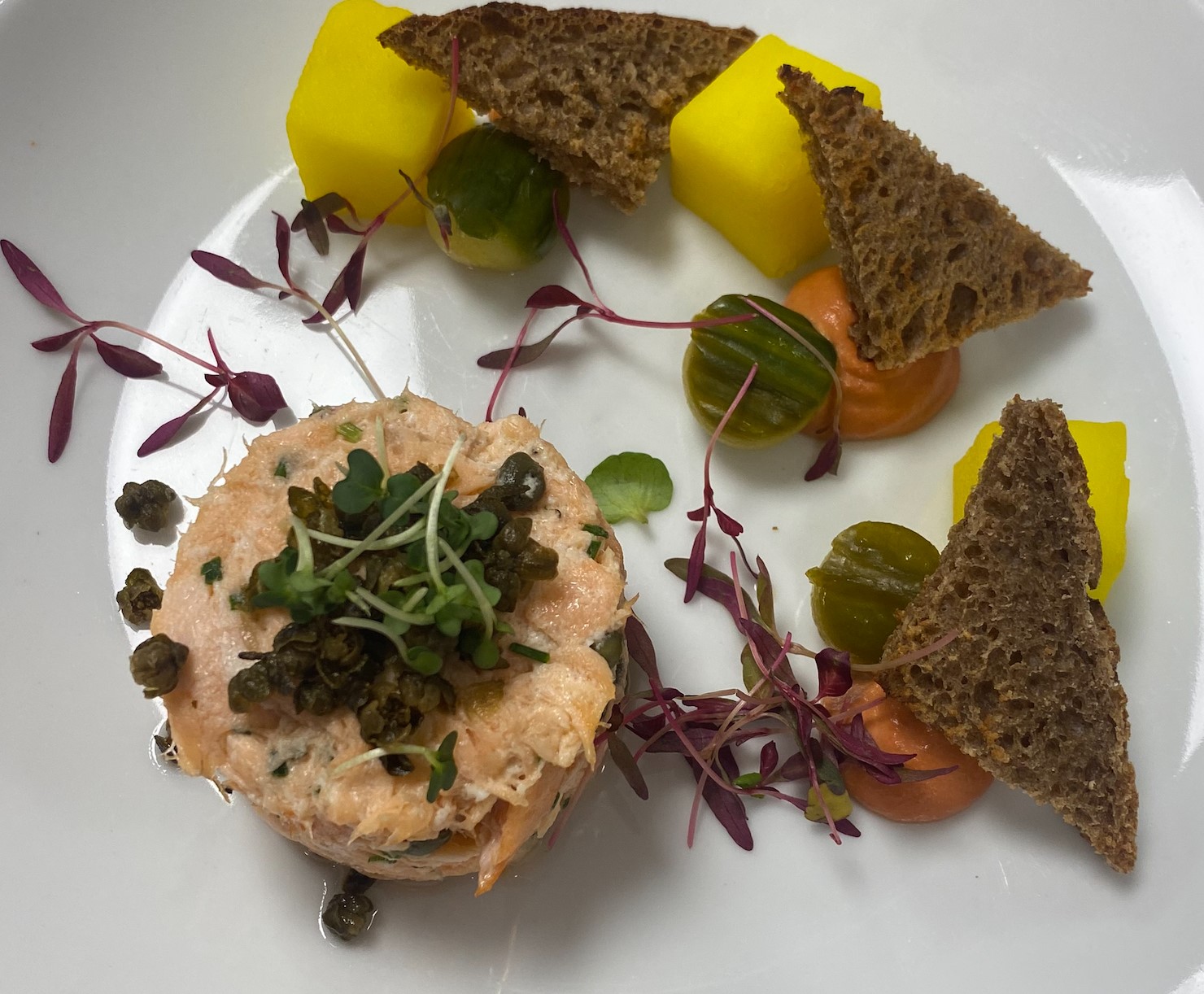 February 2023
Last week around the world we celebrated the (Greek Language Day) on 9 February. This day celebrates multilingualism and cultural diversity. Here at King's High, we marked this important day by enjoying a delicious Greek menu in the dining room on Thursday, thanks to our wonderful Catering Team.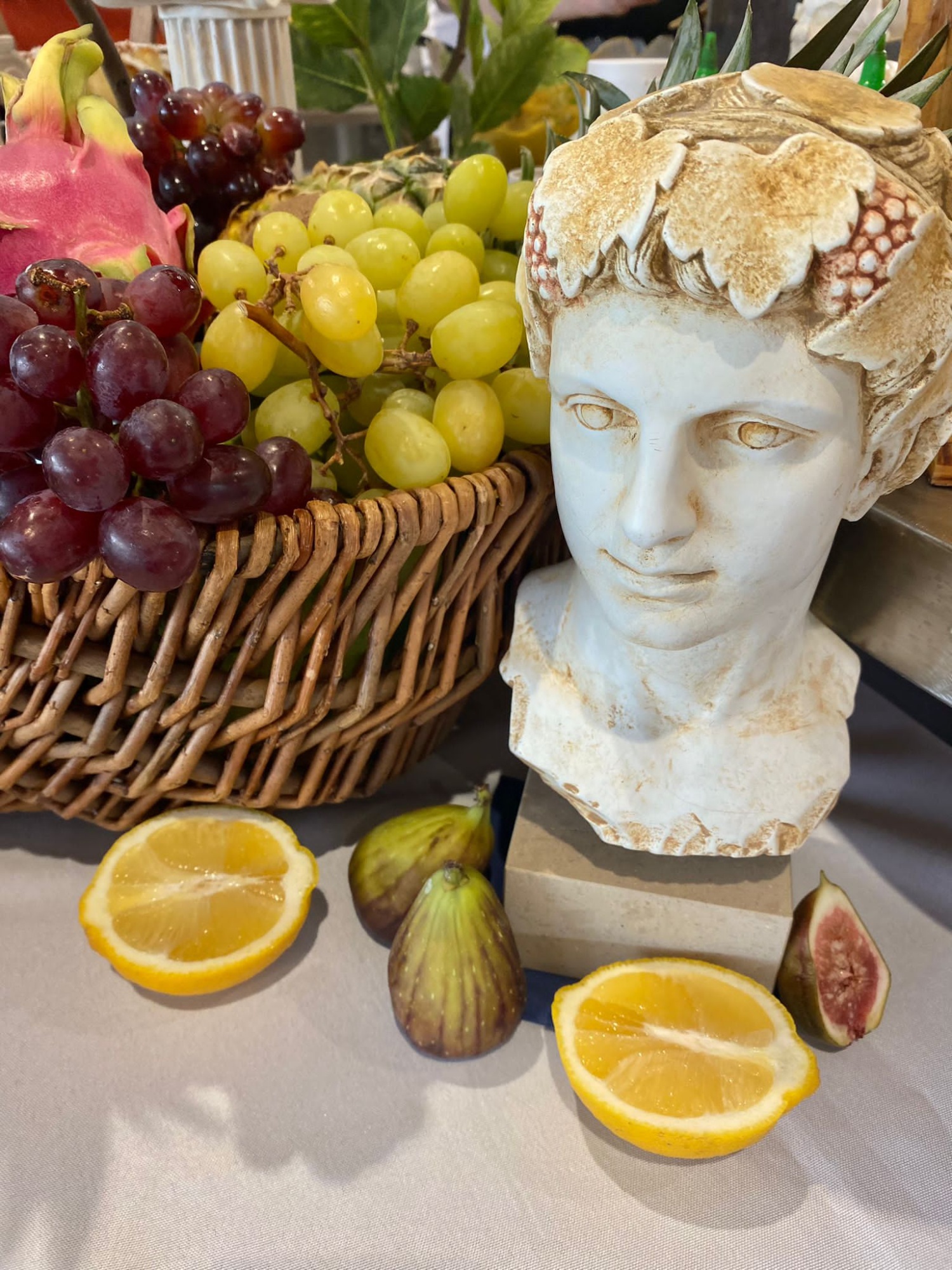 Our wonderful catering team at King's High treated us all to a gorgeous Valentine's Day selection of desserts on 14 February. On the menu were heart-shaped doughnuts, ruby red fruit jellies and our famous King's shortbread.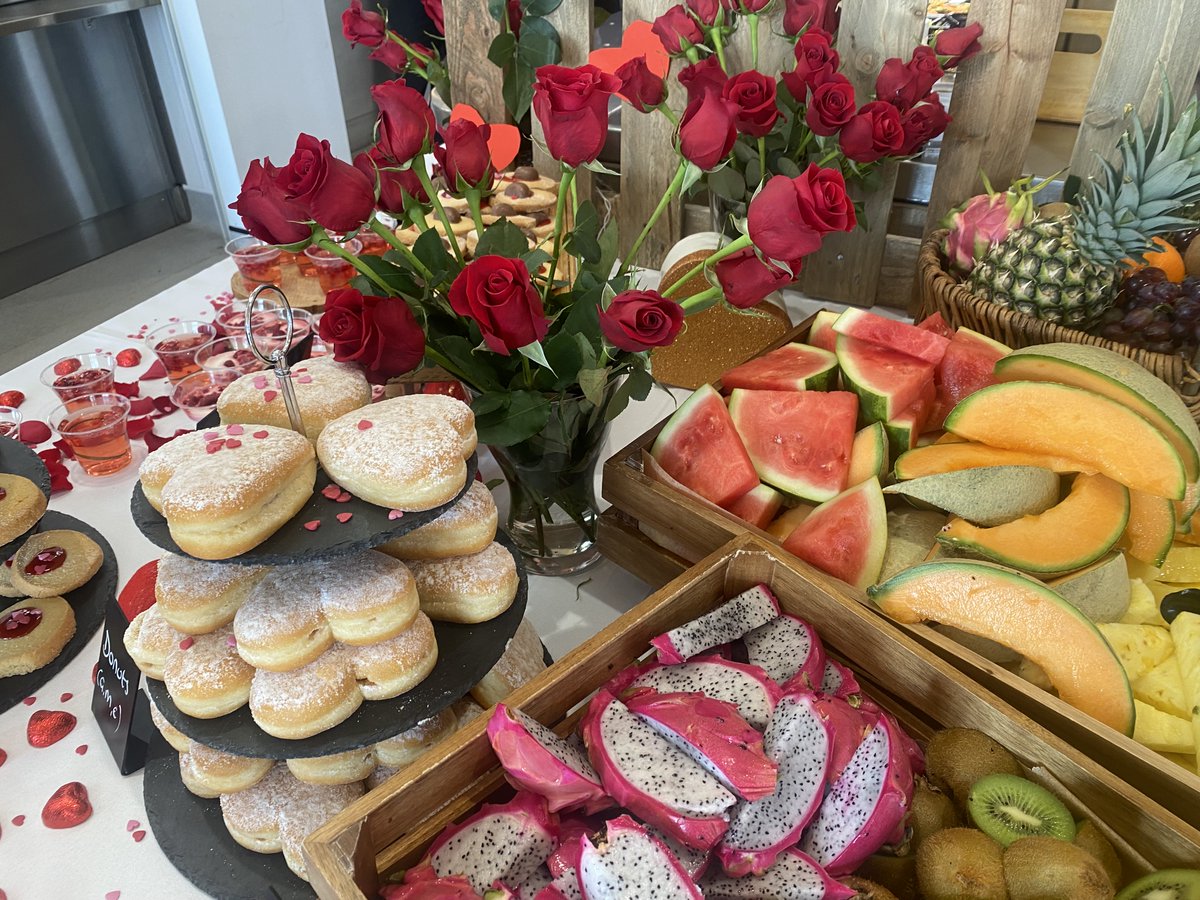 November
¡Arriba, Arriba! ¡Ándale, Ándale! It's Mexican Day or 'Day of the Dead' fiesta at King's High today and we're celebrating with tacos, salsa, and tres leche chocolate and chilli cake!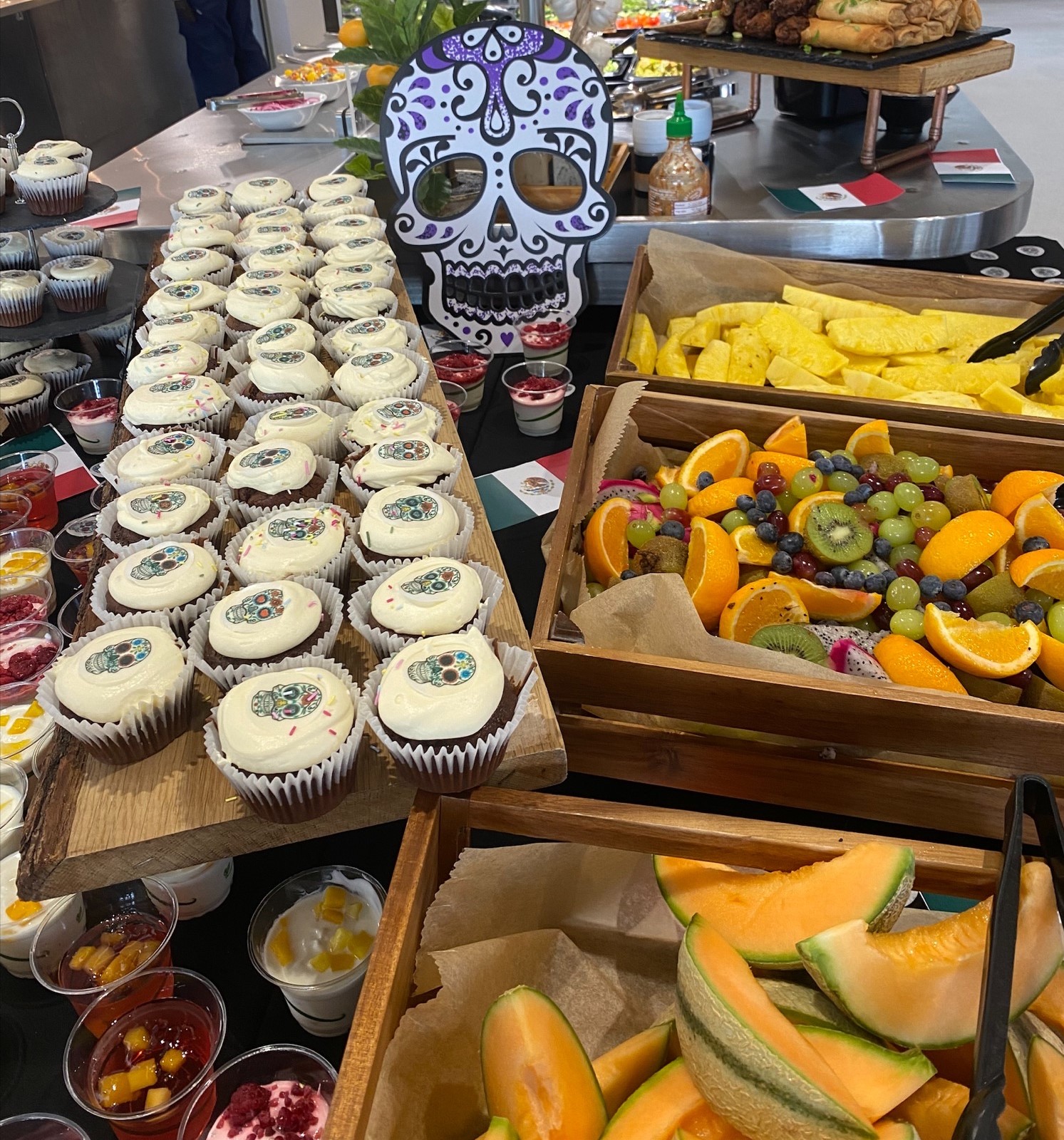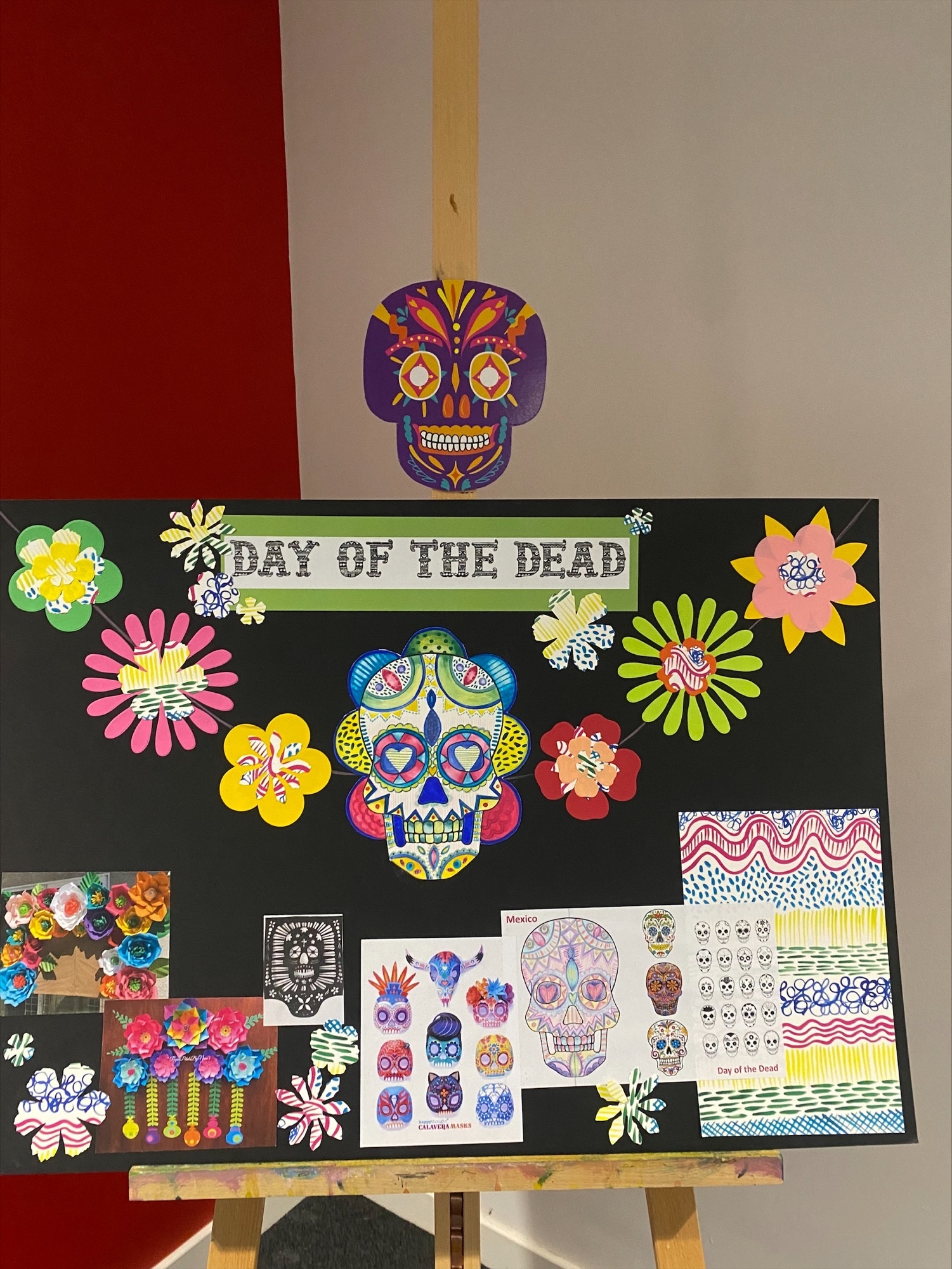 October
To celebrate the day of German Unity (Tag der Deutschen Einheit) on 3 October, we enjoyed a German inspired menu today at King's High, prepared by our wonderful catering team.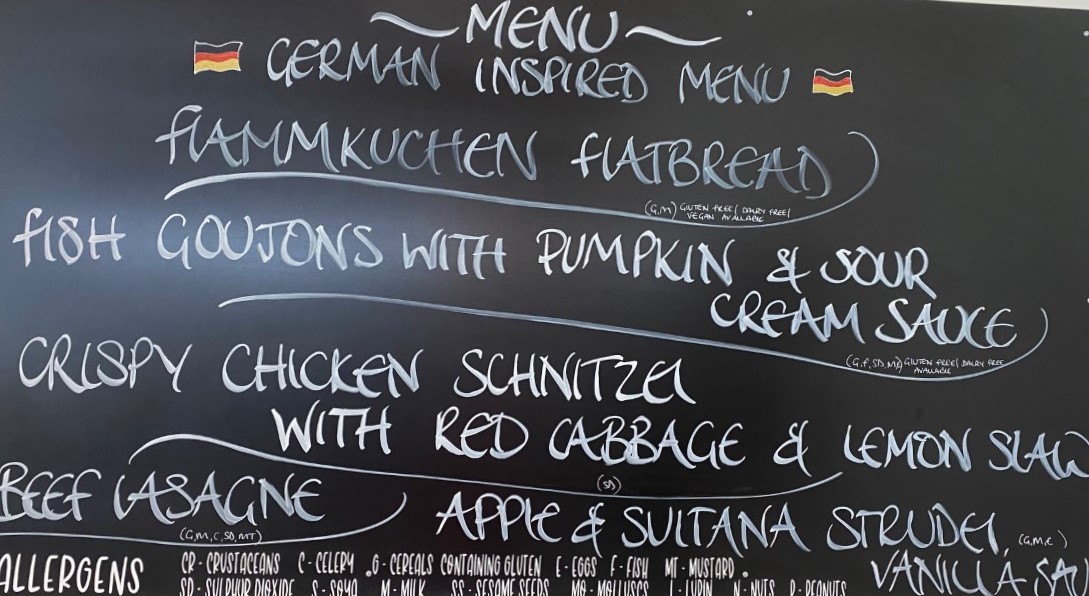 October
Thank you to everyone who supported the World's Biggest Coffee Morning with us in October. Our catering team made gorgeous cupcakes in support of Macmillan, and students brought flowers, with all proceeds from sales going to the charity.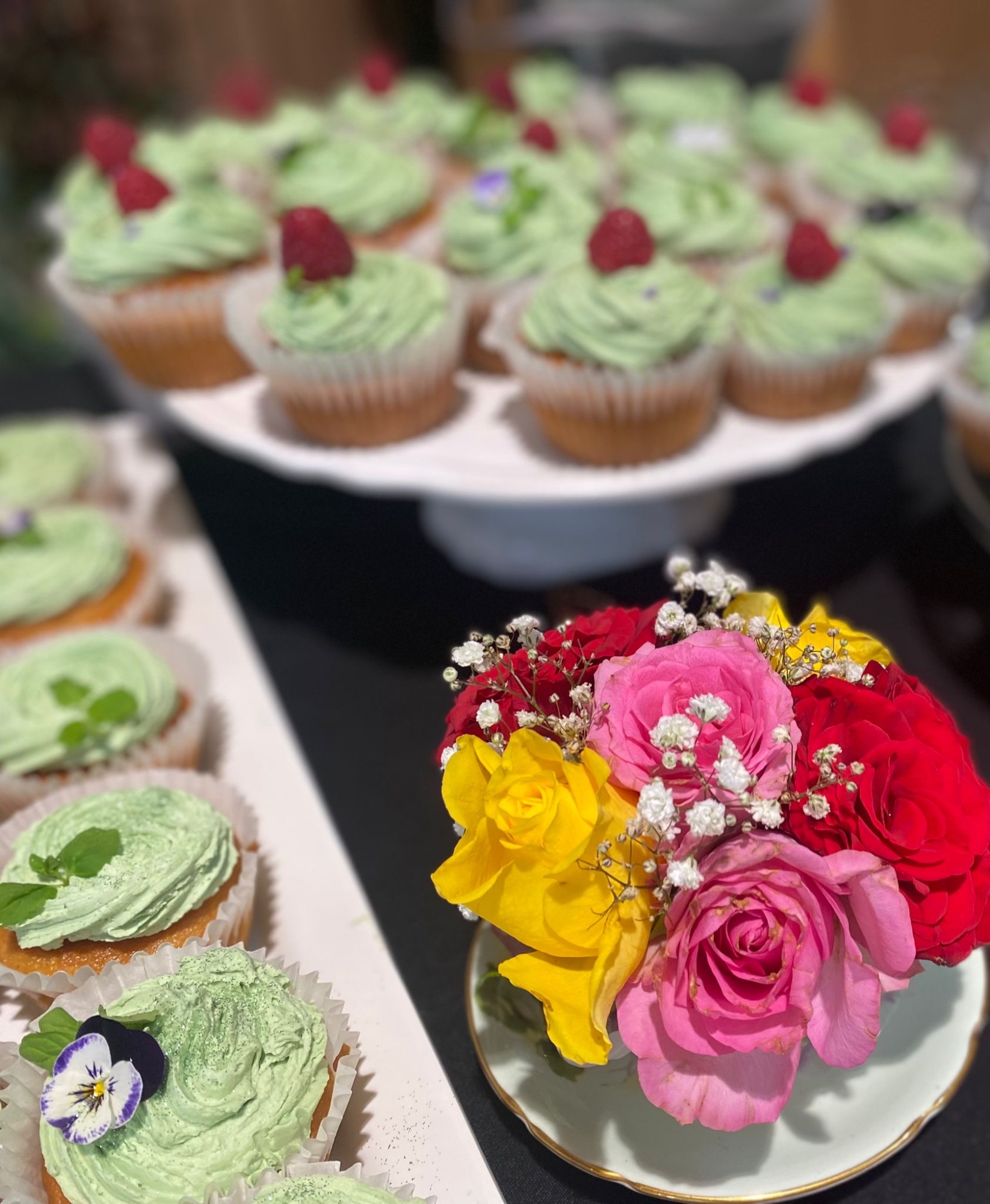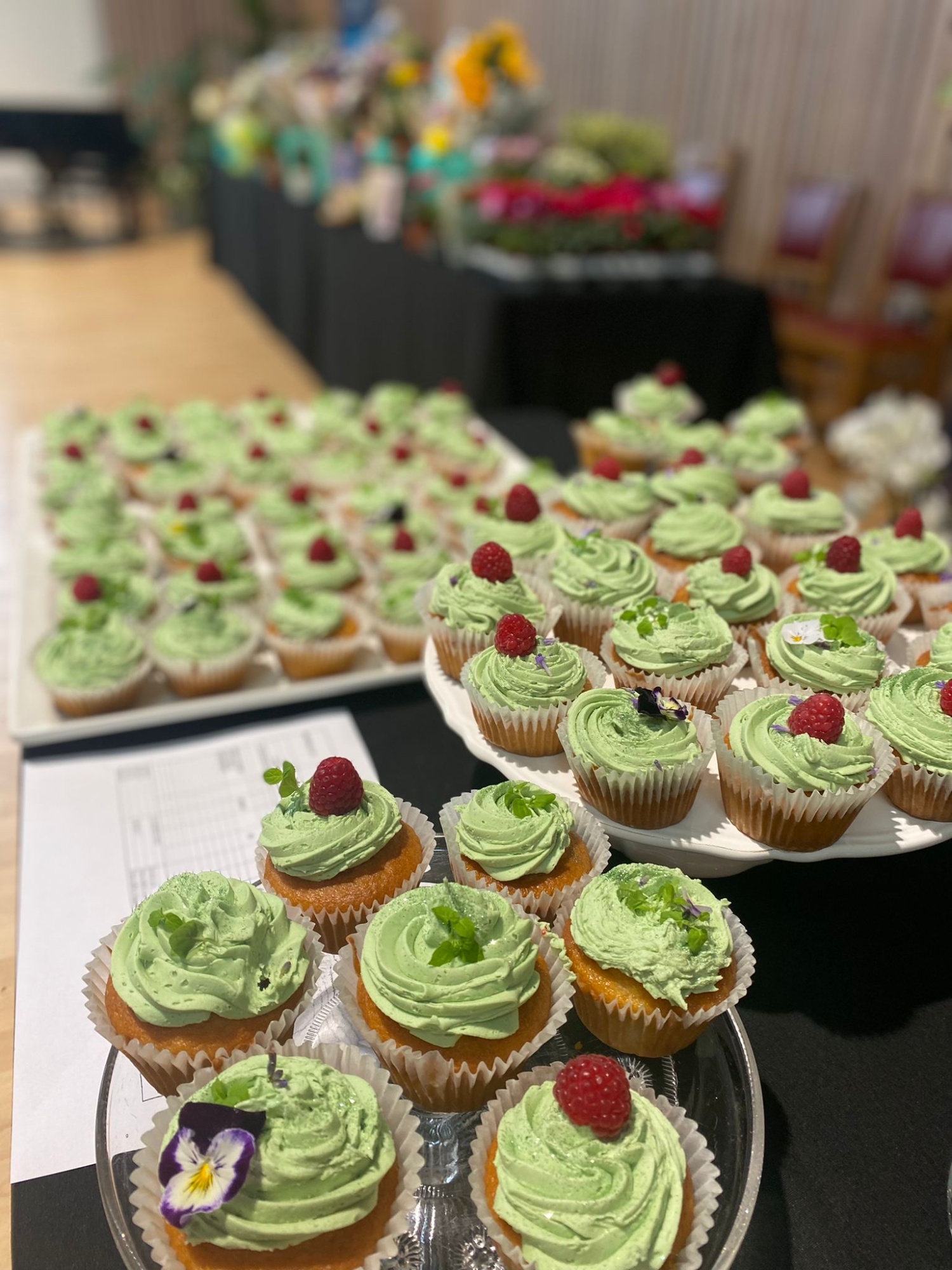 September 2022
Visitors to our Open Evening in September were able to enjoy a taste of King's with a delicious selection of food, prepared by Head Chef, Christophe Charpentier and his talented team.
Sliders included Chicken Shawarma and pomegranate, and beetroot, chicken and feta, served alongside pickled red cabbage and cranberry, and tzatziki. Followed by King's famous shortbread and raspberry Victoria Sponge cakes. Judging from the happy faces, they were thoroughly enjoyed by everyone.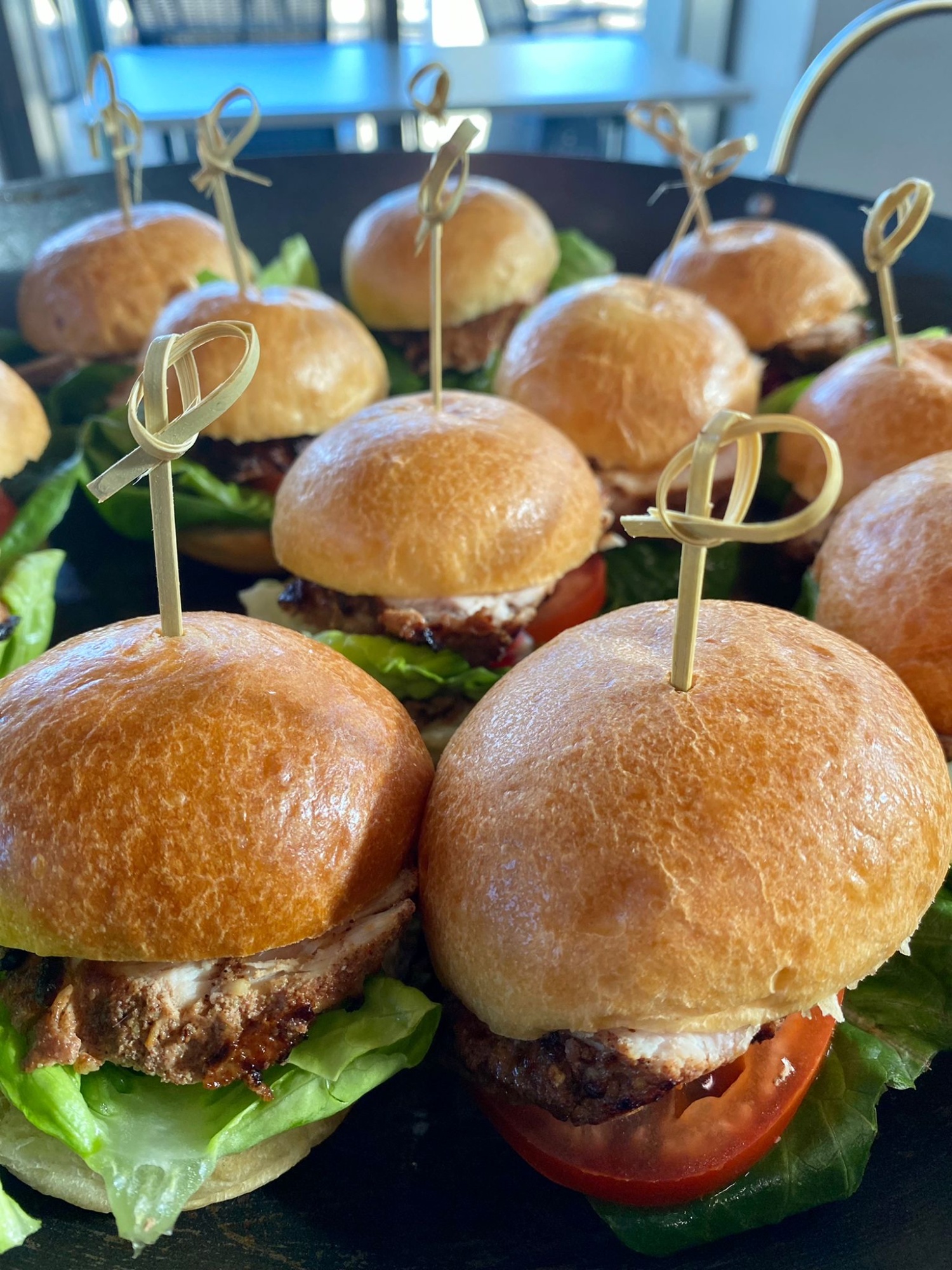 June
To celebrate the Queen's Platinum Jubilee, we invited pupils who attended King's High in 1953 to join us for a special celebration at the weekend. As always, our wonderful Catering team did an incredible job of making it a memorable occasion for everyone.
Over thirty Old Girls, who had been at school in the Coronation year, and their guests, attended. Red white and blue clothing was entirely optional, but totally encouraged. Entering the dining hall, which had been bedecked in patriotic bunting, the party heard 'The Greatest Hits of 1953' on CD to set the mood. Head chef Christophe Charpentier and team had prepared a menu fit for a queen, including Coronation Chicken, smoked salmon and cream cheese sandwiches, scones with jam and cream and the award-winning Jubilee lemon trifle.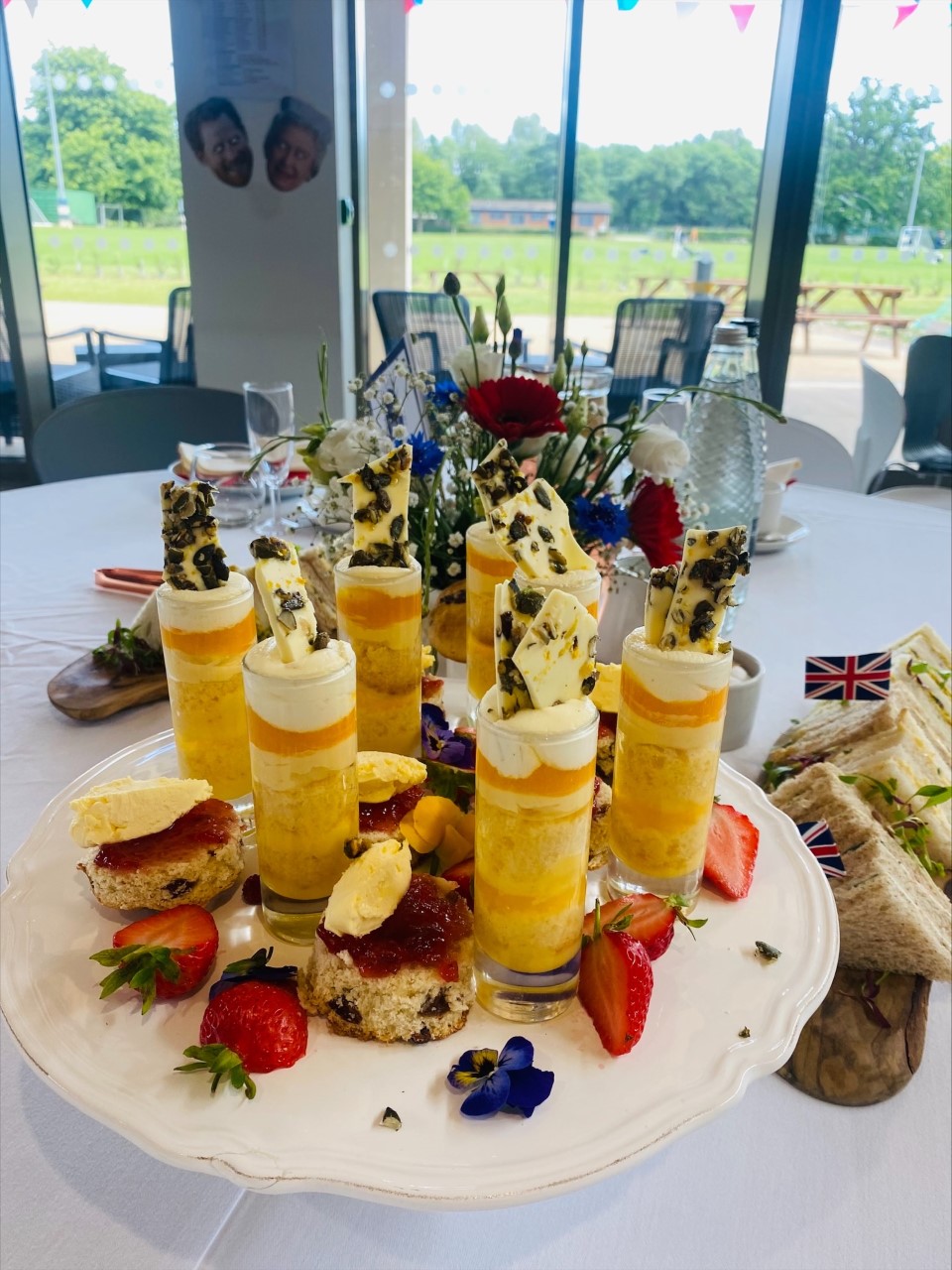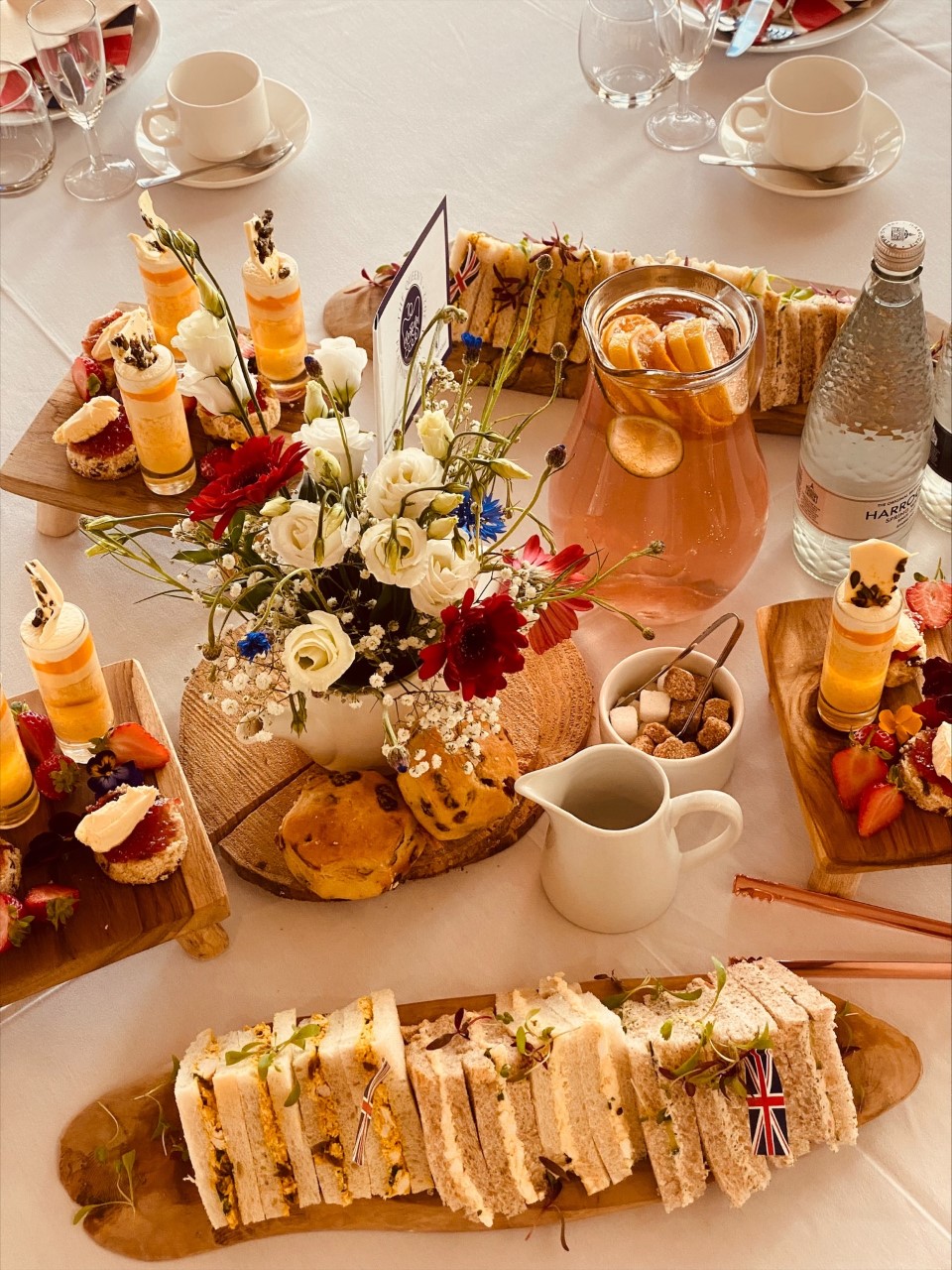 May
Heather, a key member of our incredible Catering team at King's High, recently celebrated 20 years with us! Heather says that 'the most significant change during the last two decades has been the move from Smith Street to our amazing new site and it's wonderful to see all the students on one campus.'
Heather continues, 'I have thoroughly enjoyed my time at King's High but, without doubt, the team I work with now is one of the best. I have met some wonderful people and forged some great friendships, and I will never forget them, so thank you for letting me be part of a wonderful team and a great school!'
Thank you, Heather! And congratulations on your 20-year anniversary at King's High.

May
Following the wonderful Landor Association lunch this month (details below), our incredible Catering team pulled out all the stops again at our Sports Awards Evening on Friday. Pear and Biscoff Delight, Tropical Sunrise, and Candy Floss Crush, anyone? Or perhaps double chocolate verrine, and blueberry and lemon mille feuille? What a fantastic evening, enjoyed by all.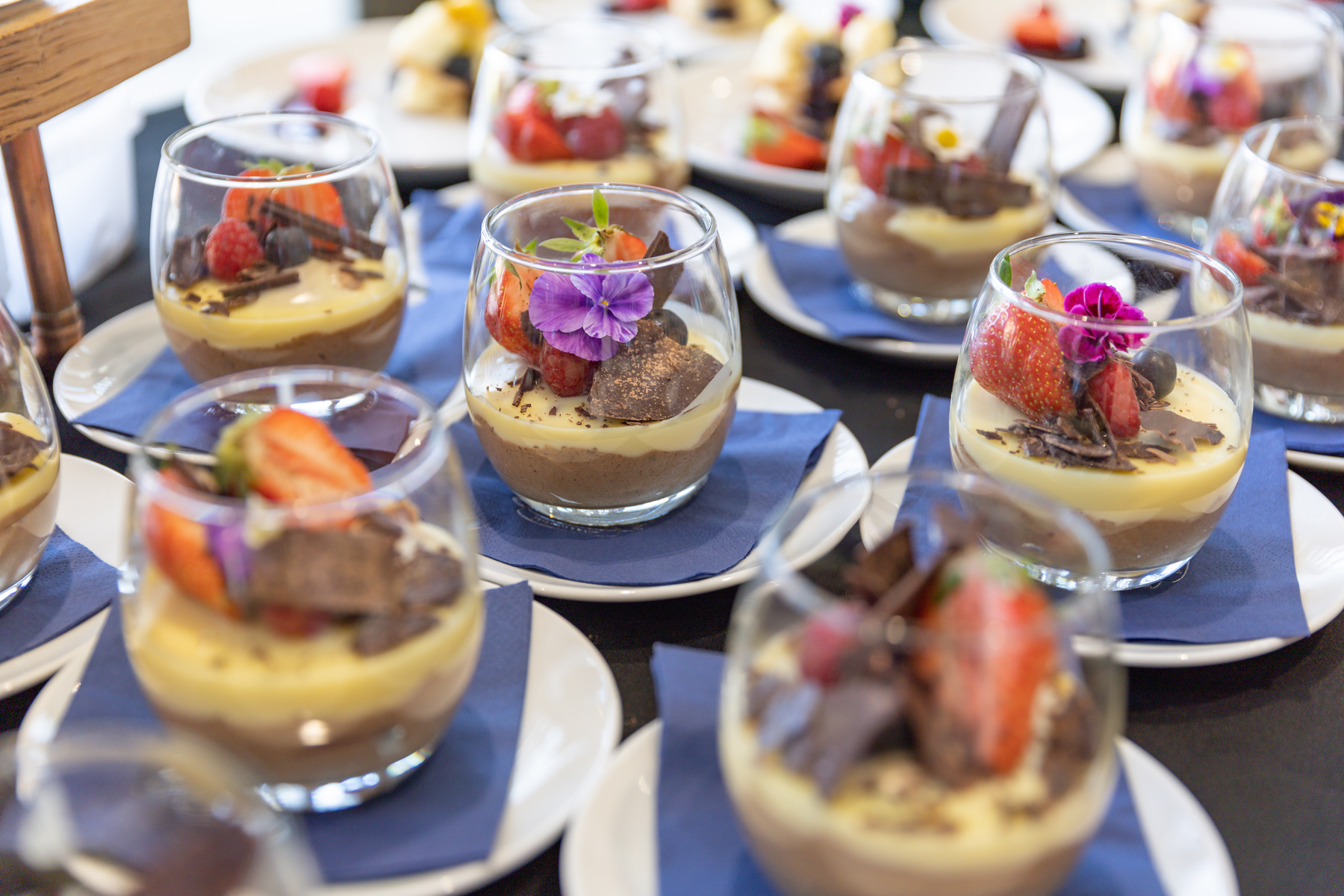 May
What a wonderful Landor Association lunch on Friday (which took place on our 143rd birthday!) by our amazing catering team, ahead of our Founders and Benefactors' Service. On the menu was a selection of delicious open sandwiches, including smoked salmon and cream cheese, and grilled asparagus and Parma ham, and crispy quail egg, followed by meringues, chocolate and raspberry tarts, shortbread, and charred pineapple.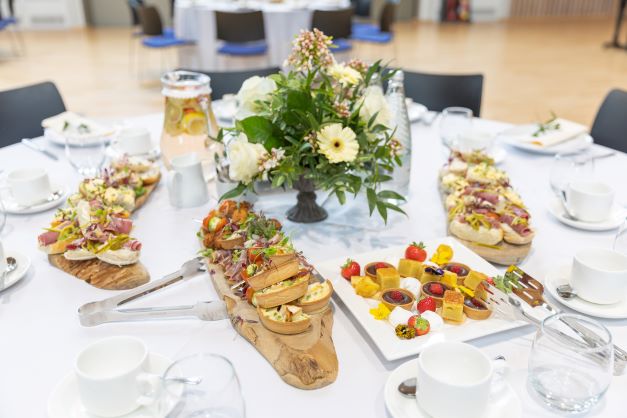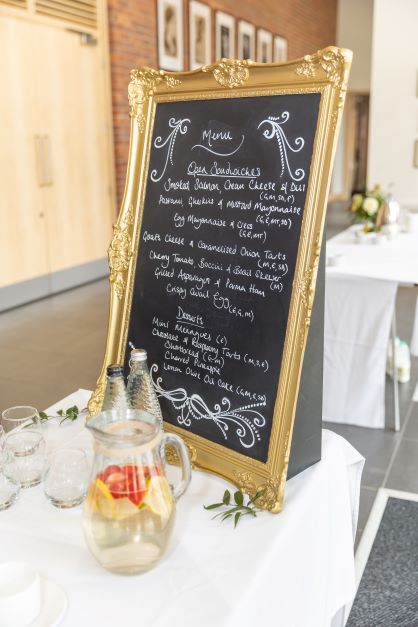 April
In celebration of the UN's Spanish Language Day
'¡Gracias!' to our Catering team for a wonderful Spanish lunch! Pupils and staff enjoyed Paella, Tortilla and a delicious Pastel de Limón y aceite de Oliva (Lemon and Olive Cake). What a treat...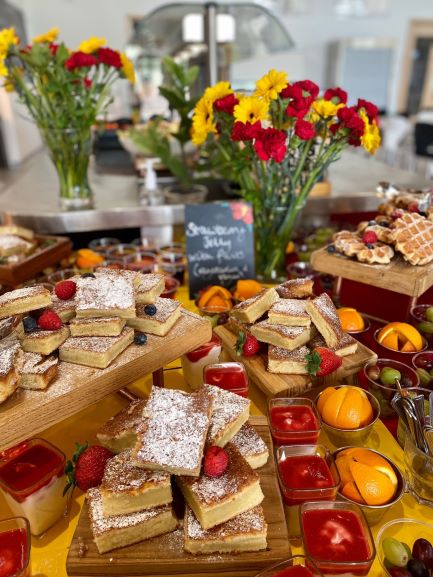 March
Journée de la Francophonie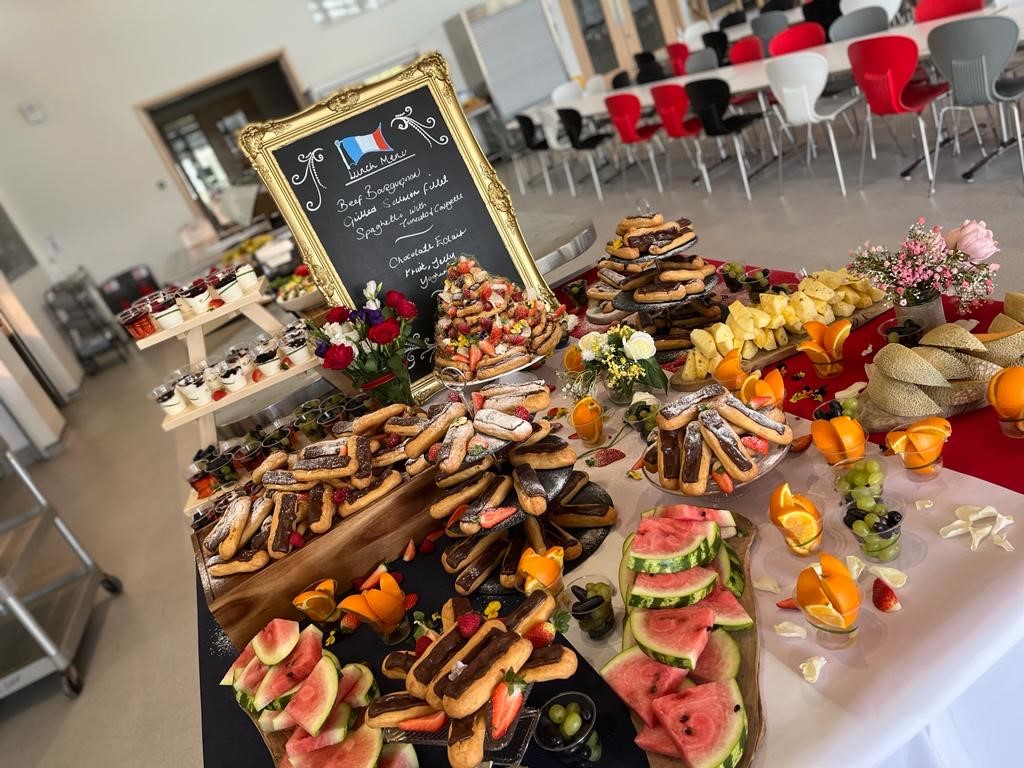 We celebrated this week's Journée de la Francophonie with a delicious French menu at King's, thanks to our wonderful French Chef, M. Charpentier, and his talented team. It definitely put the Enjoy into #AspireAchieveEnjoy today! Just look at these wonderful pâtisserie displays.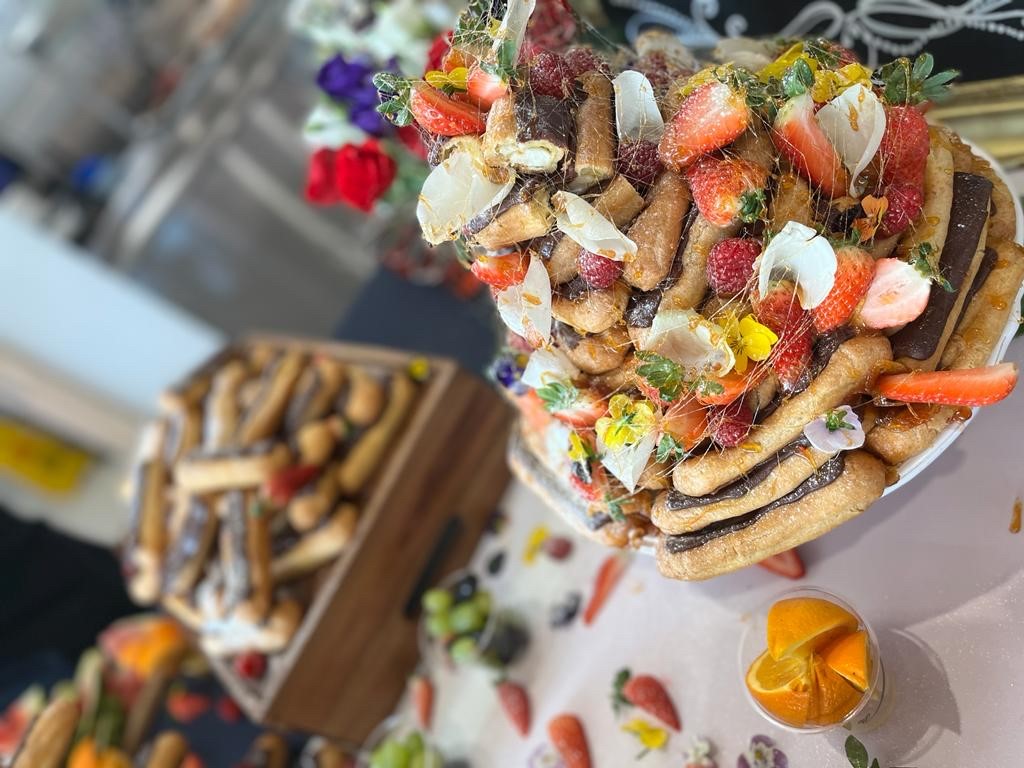 March
Breakfast like a King
They say 'Breakfast like a king' and that's exactly what C&W Champions did as we hosted their event at King's High. Our amazing Catering team once again pulled out all the stops to ensure everyone had the very best start to their day!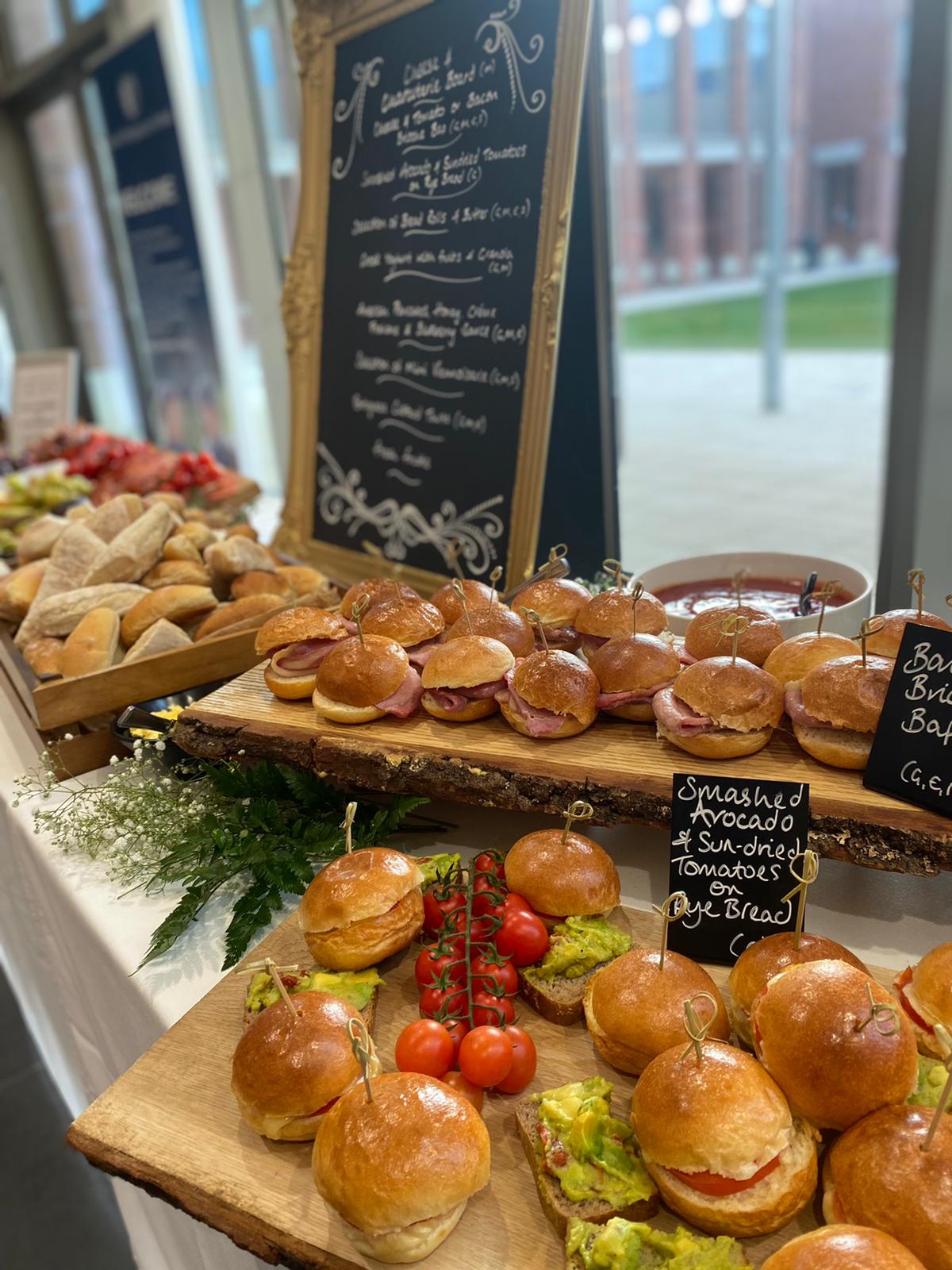 February
We celebrated Valentine's day with a selection of delicious desserts, made with love by our talented team.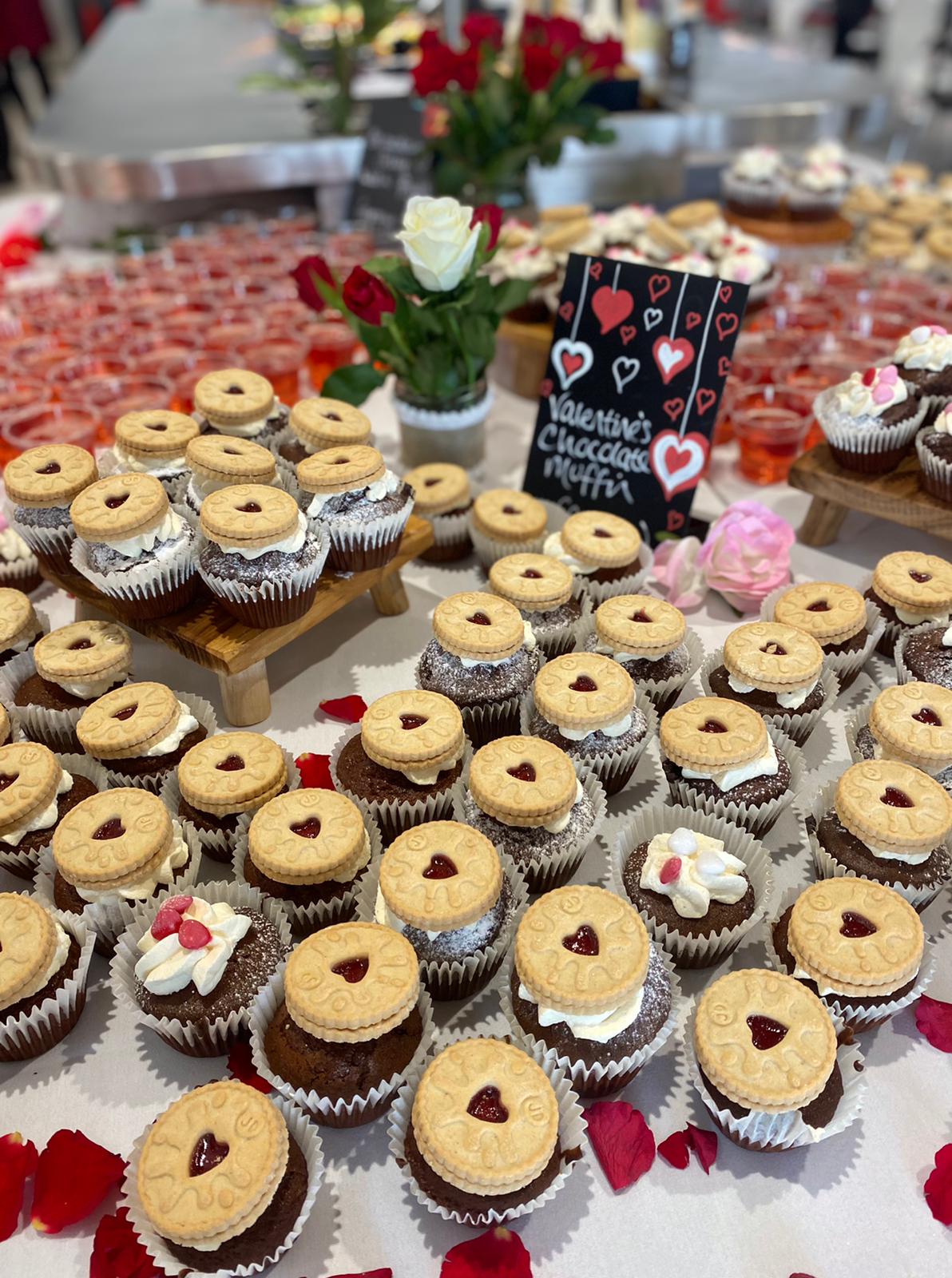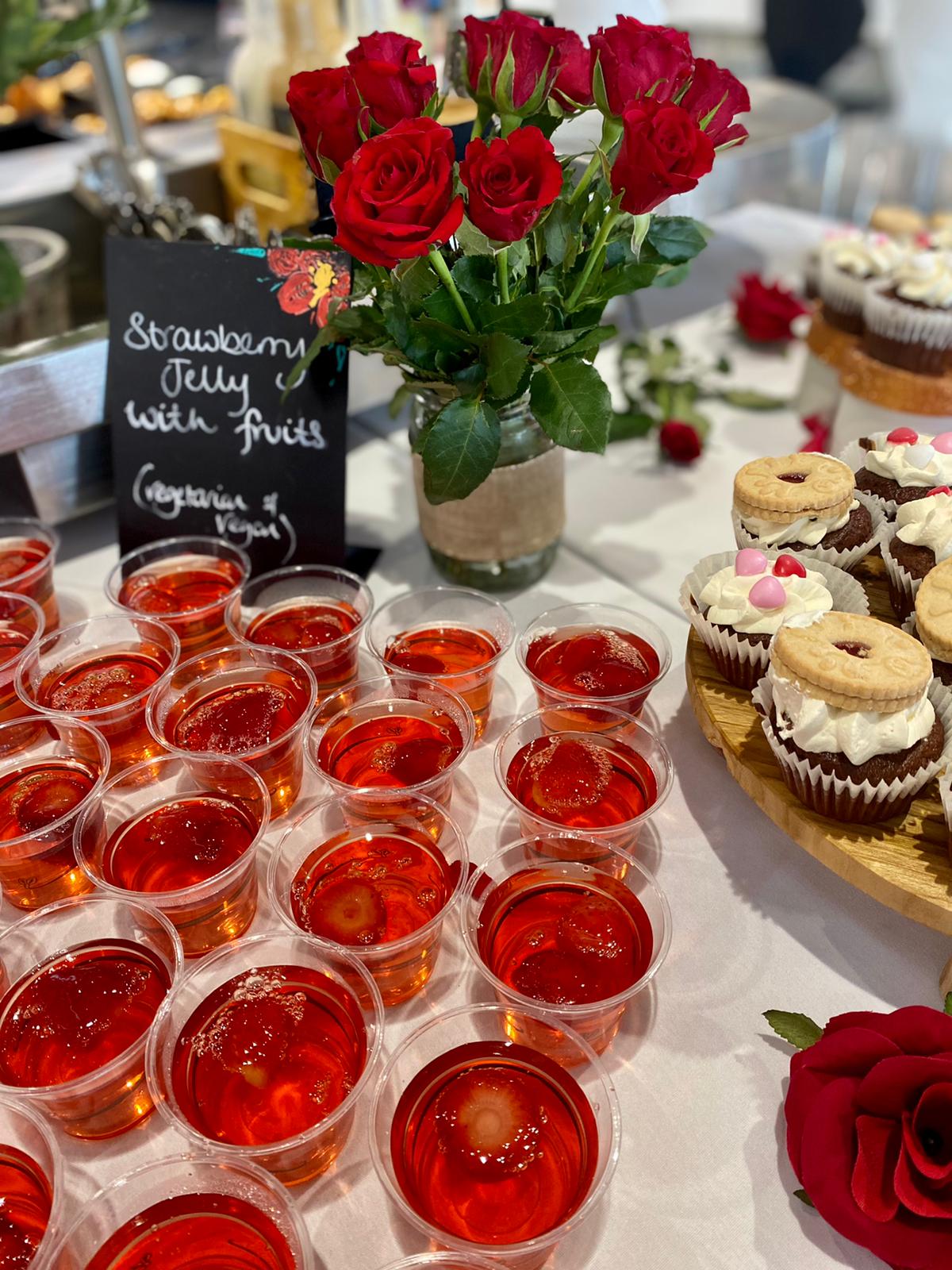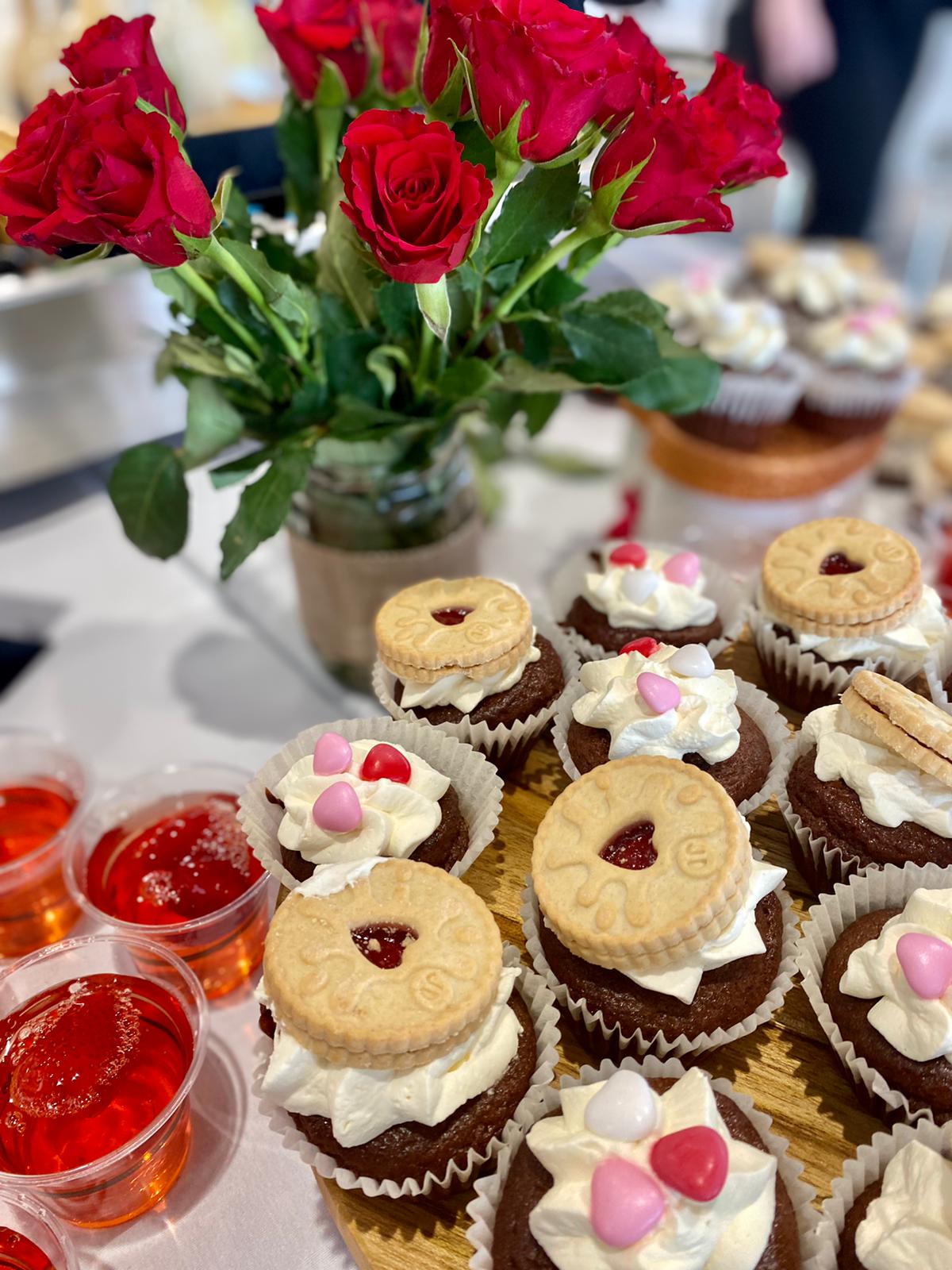 December
The Catering team once again pulled out all the stops at the Brunch for Mrs Renton.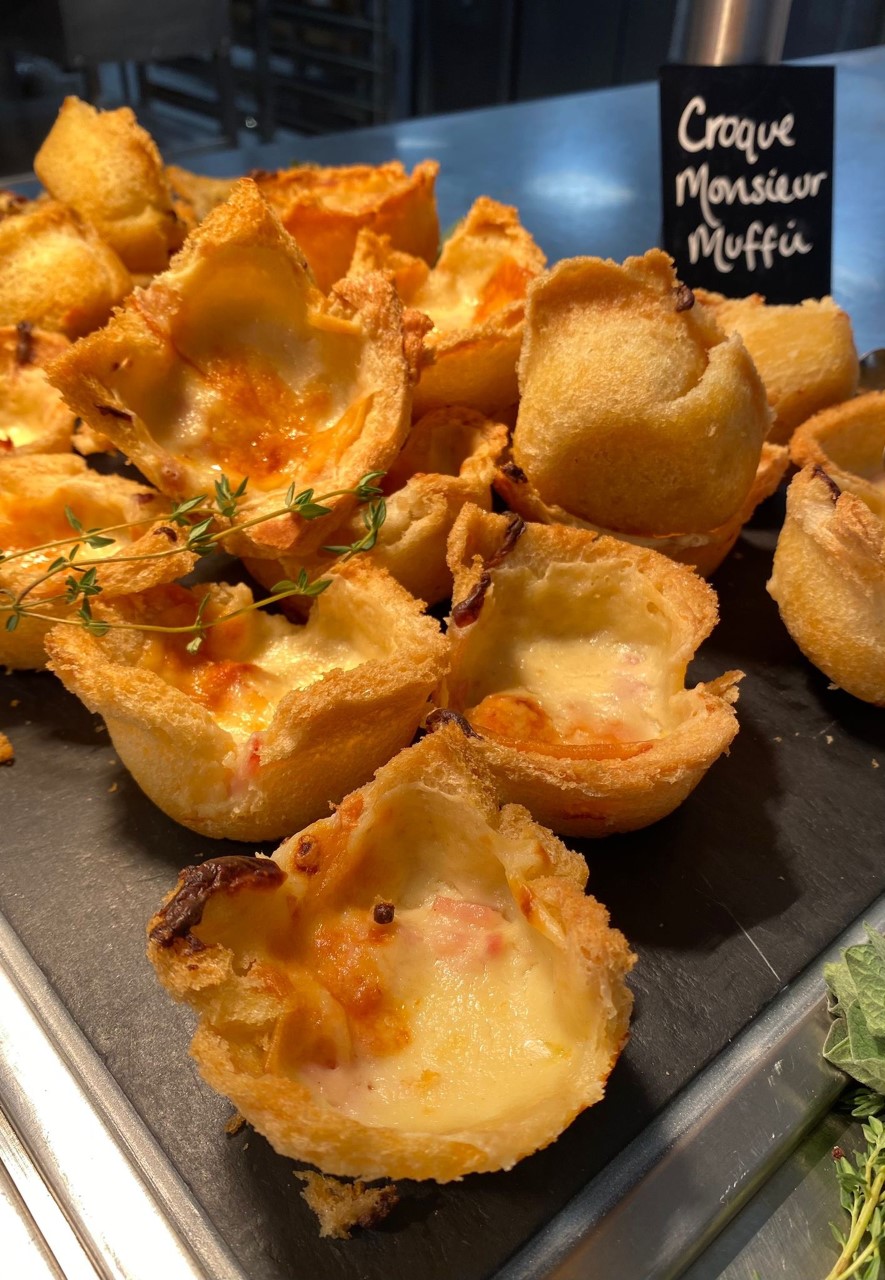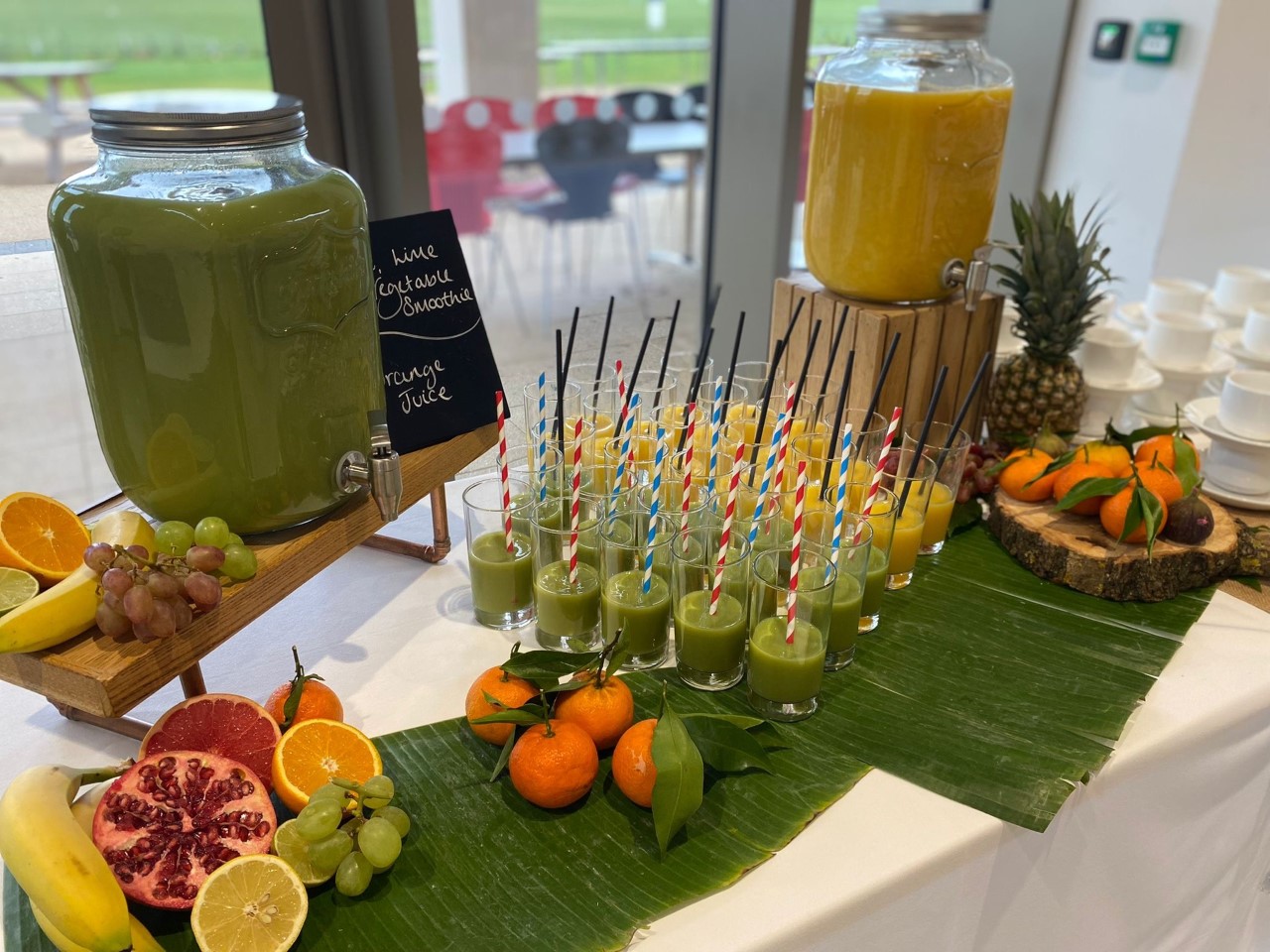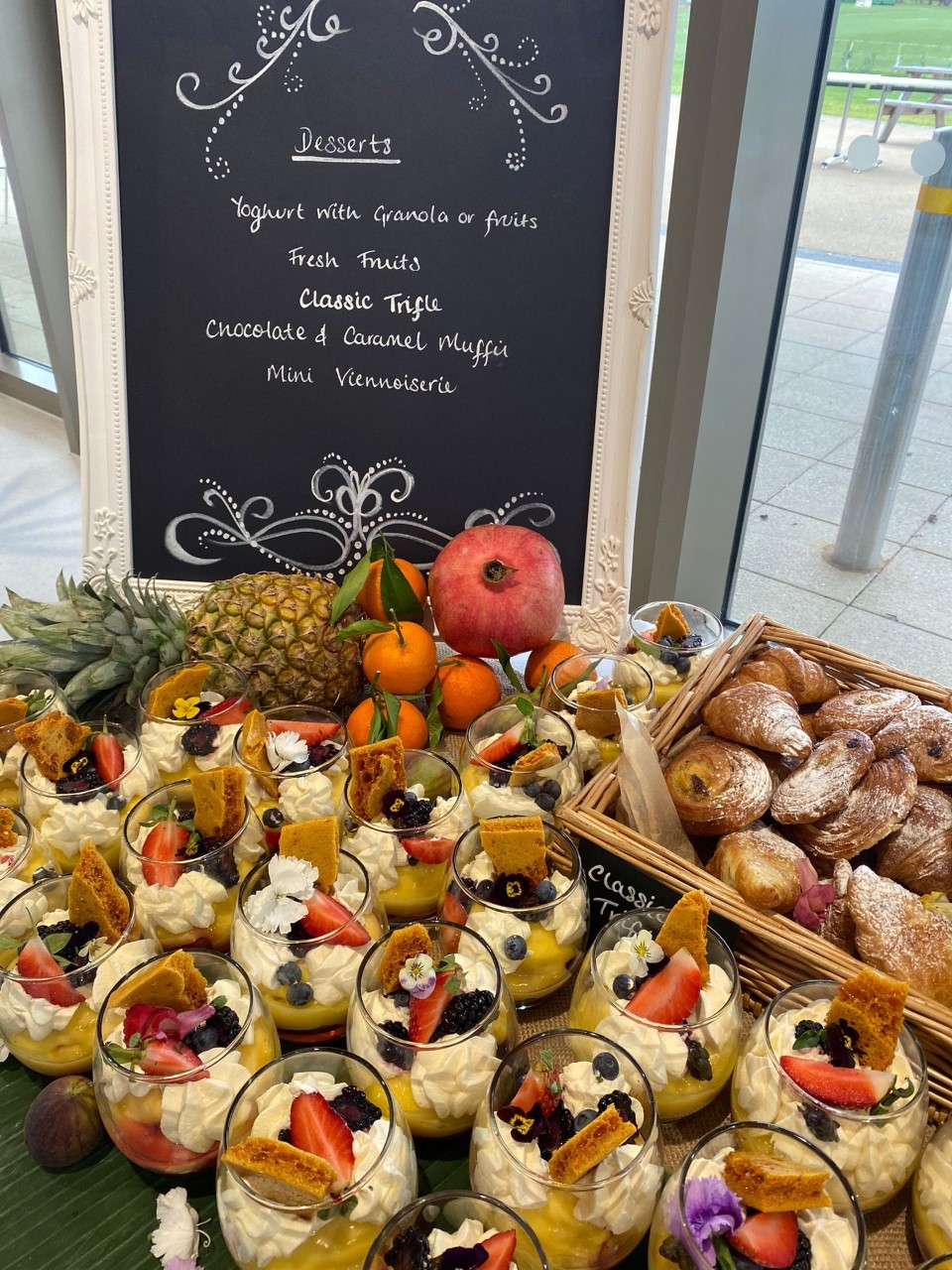 December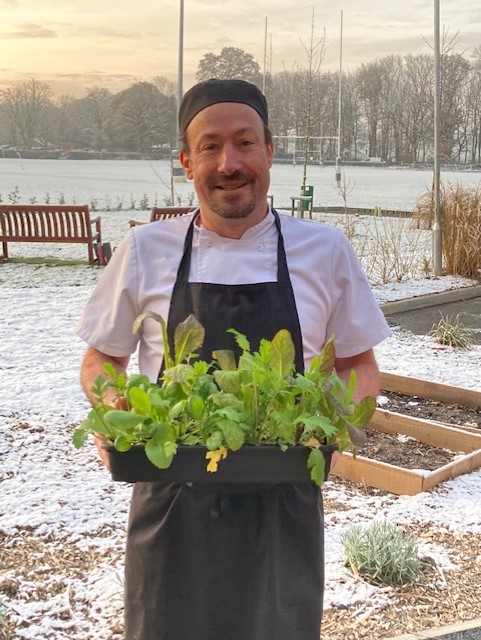 Provenance is important to us at King's and the lettuce on our salad bar was grown from seed by our very own Gardening Club, marking our first home-grown produce for our kitchen. And we had it on good authority that it tasted absolutely delicious!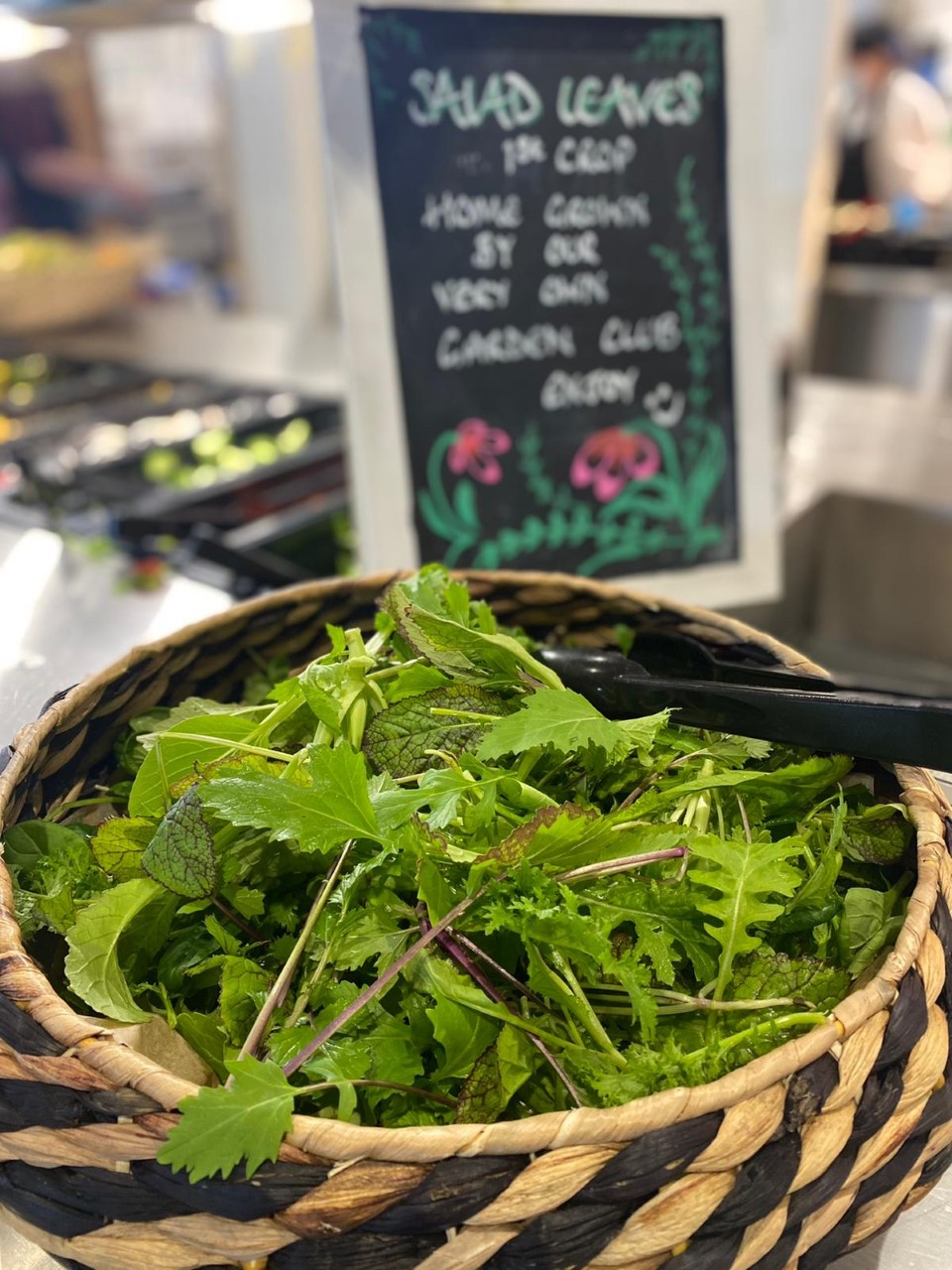 November
Our talented Catering team have been busy again creating a wonderful, mouth-watering menu for our Golden Reunion for the classes of 1970 and 1971, created by Head Chef, M. Cristophe Charpentier:
Parsnip and Apple Soup and Sourdough Bread
or
Citrus Cured Salmon, Pickle Vegetables and Saffron Aioli Mayonnaise
XXXXXXXXXXXXXXX
Cornfed Chicken Breast and Leg Bon Bon, Potato Fondant, Roasted Beetroots, Tender stem and Thyme Jus
or
Bubble and Squeak Risotto, Crispy Egg, Rocket and Parmesan
XXXXXXXXXXXXXXXXXXX
Raspberry and Passion Fruit Mousse and Honeycomb
or
Lemon Meringue Tart and Blueberry Sorbet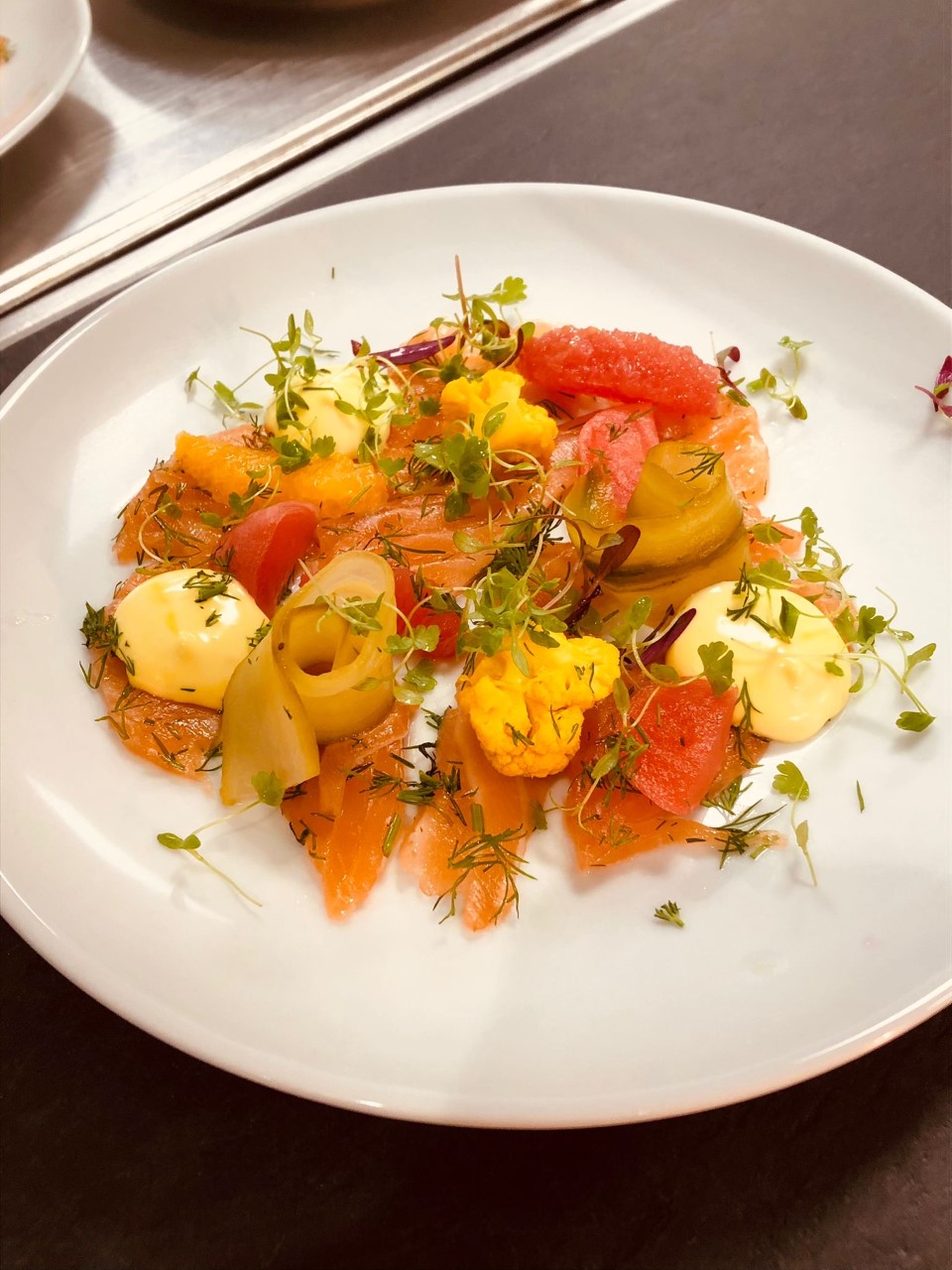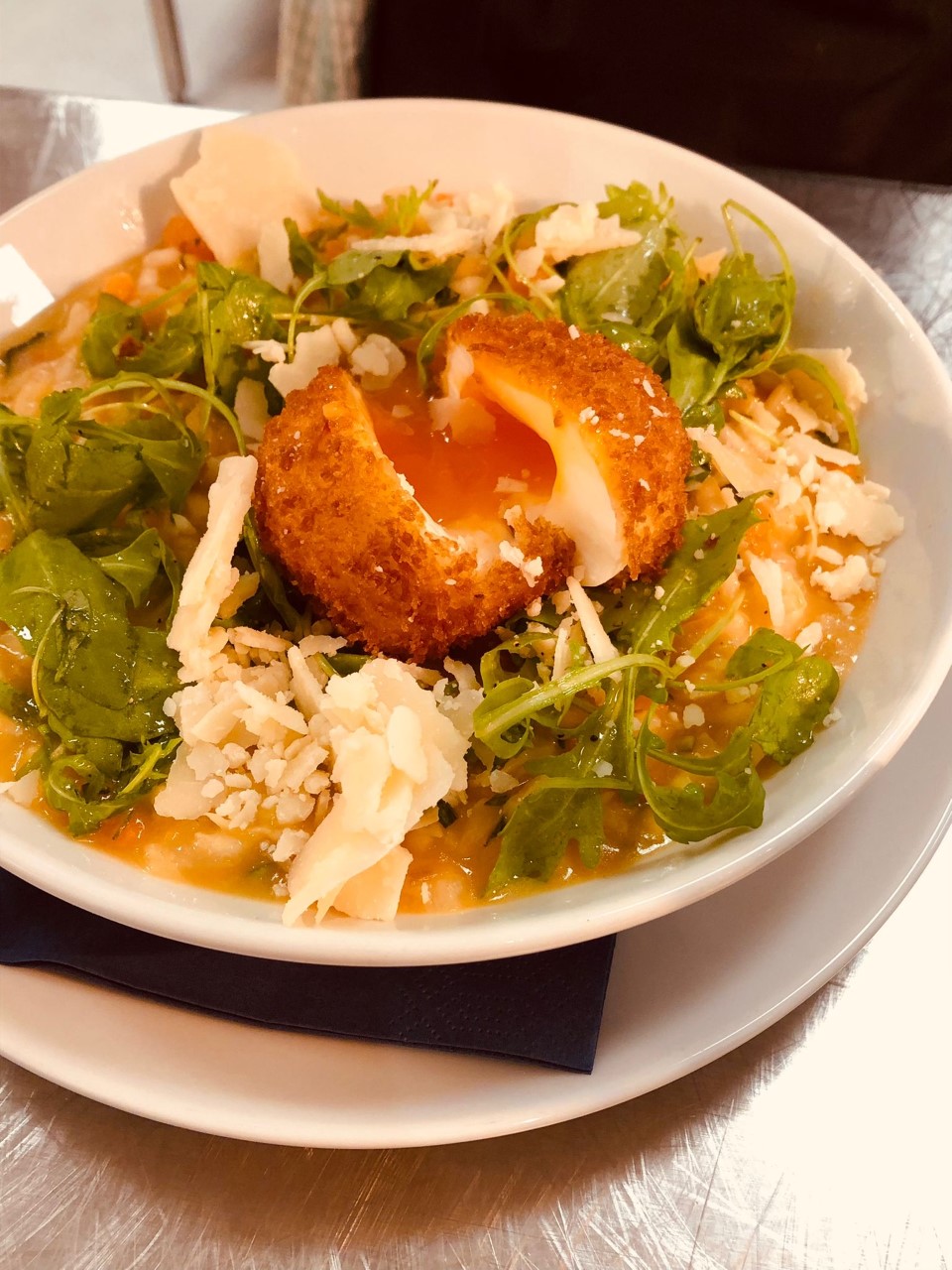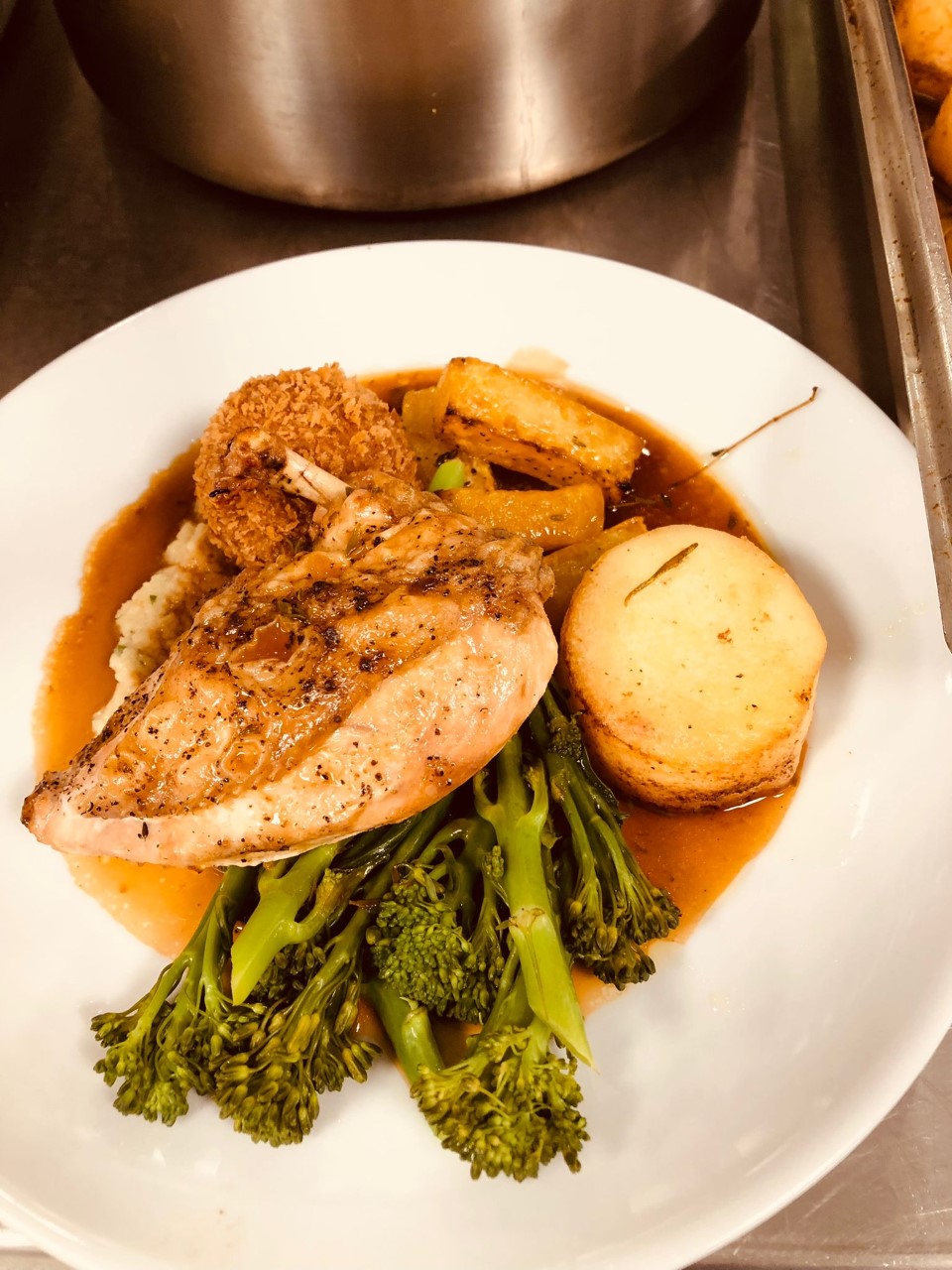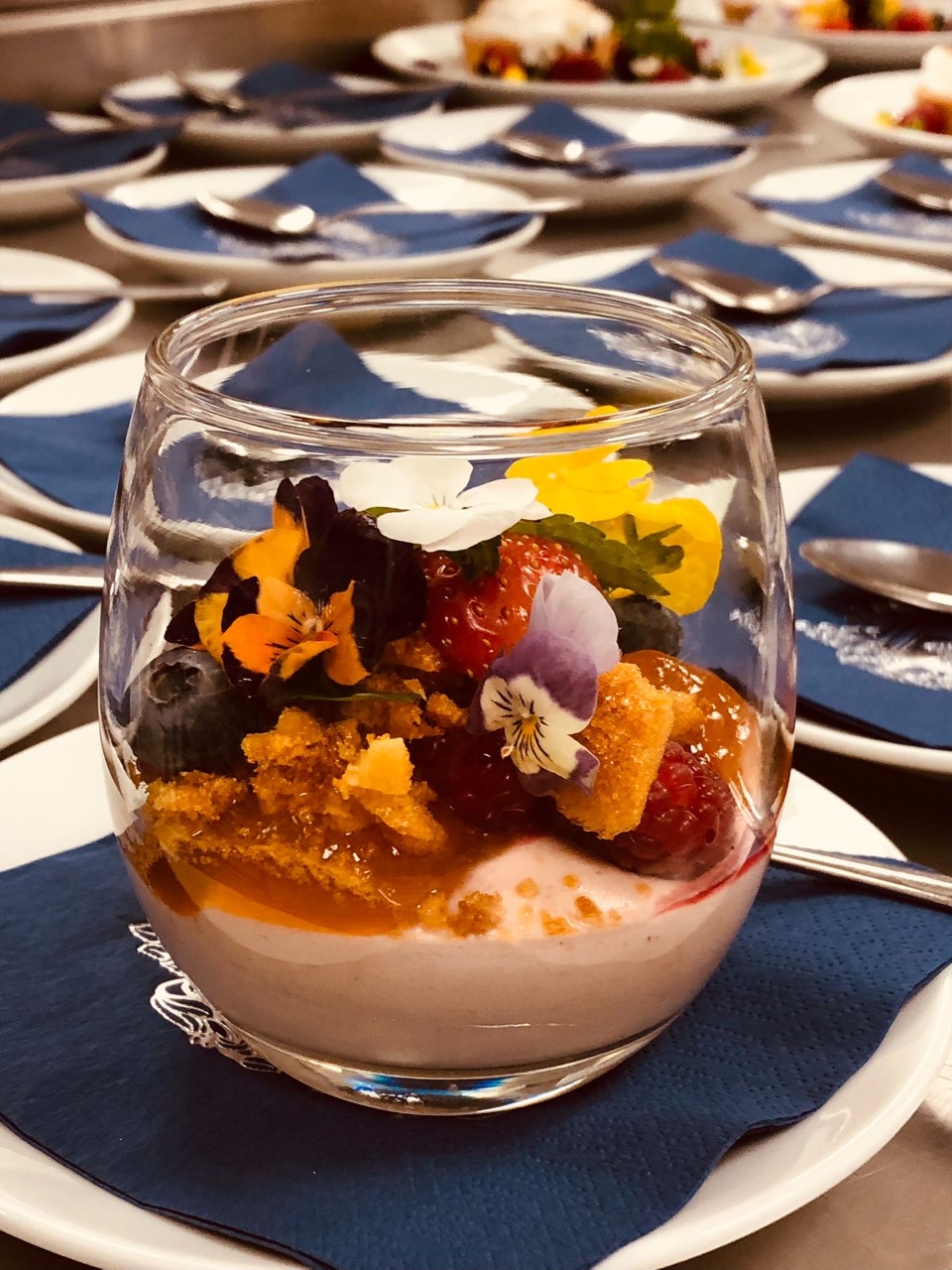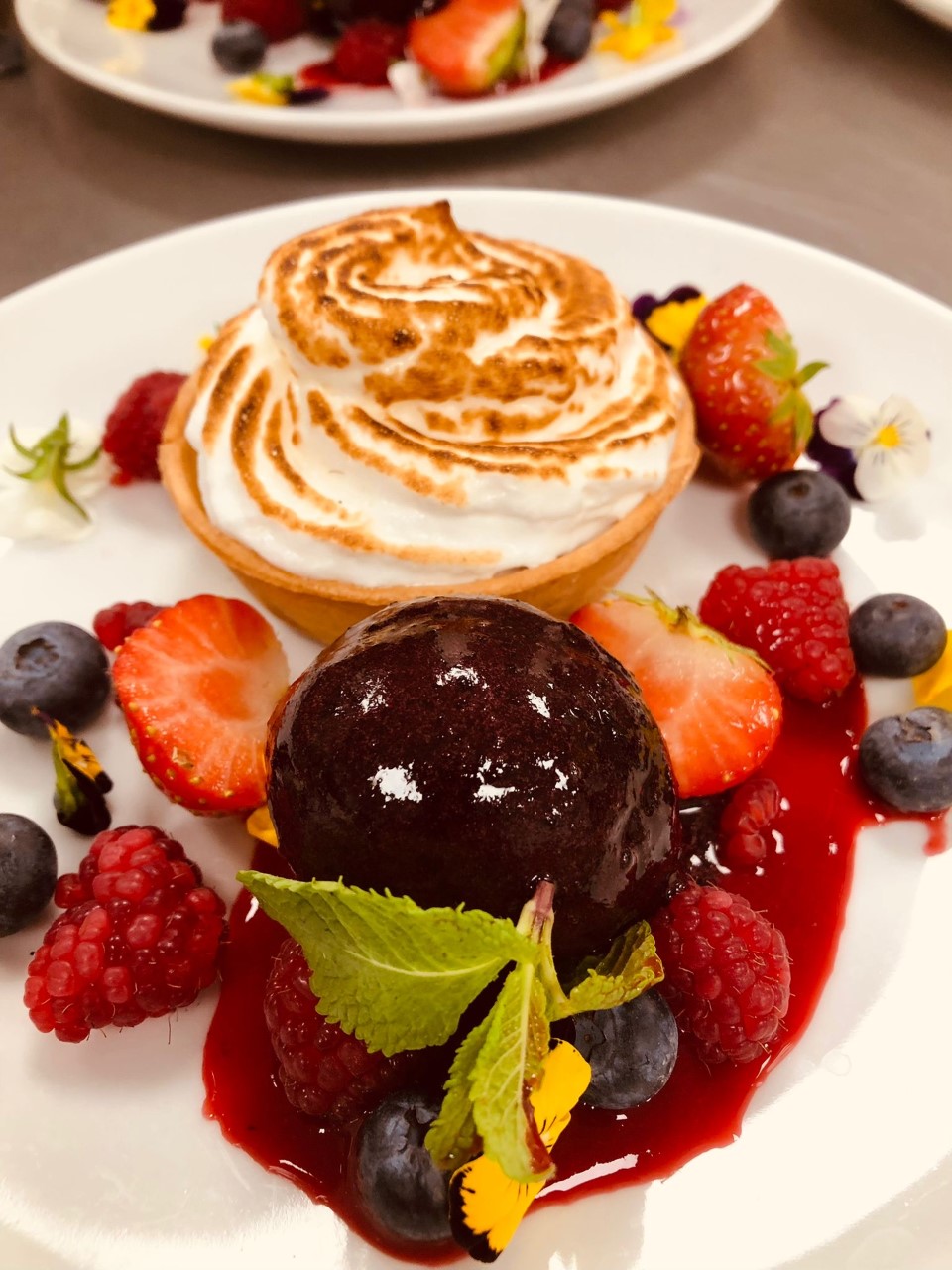 The team also created some fabulous Pudsey biscuits for Children in Need, made to our very own delicious recipe.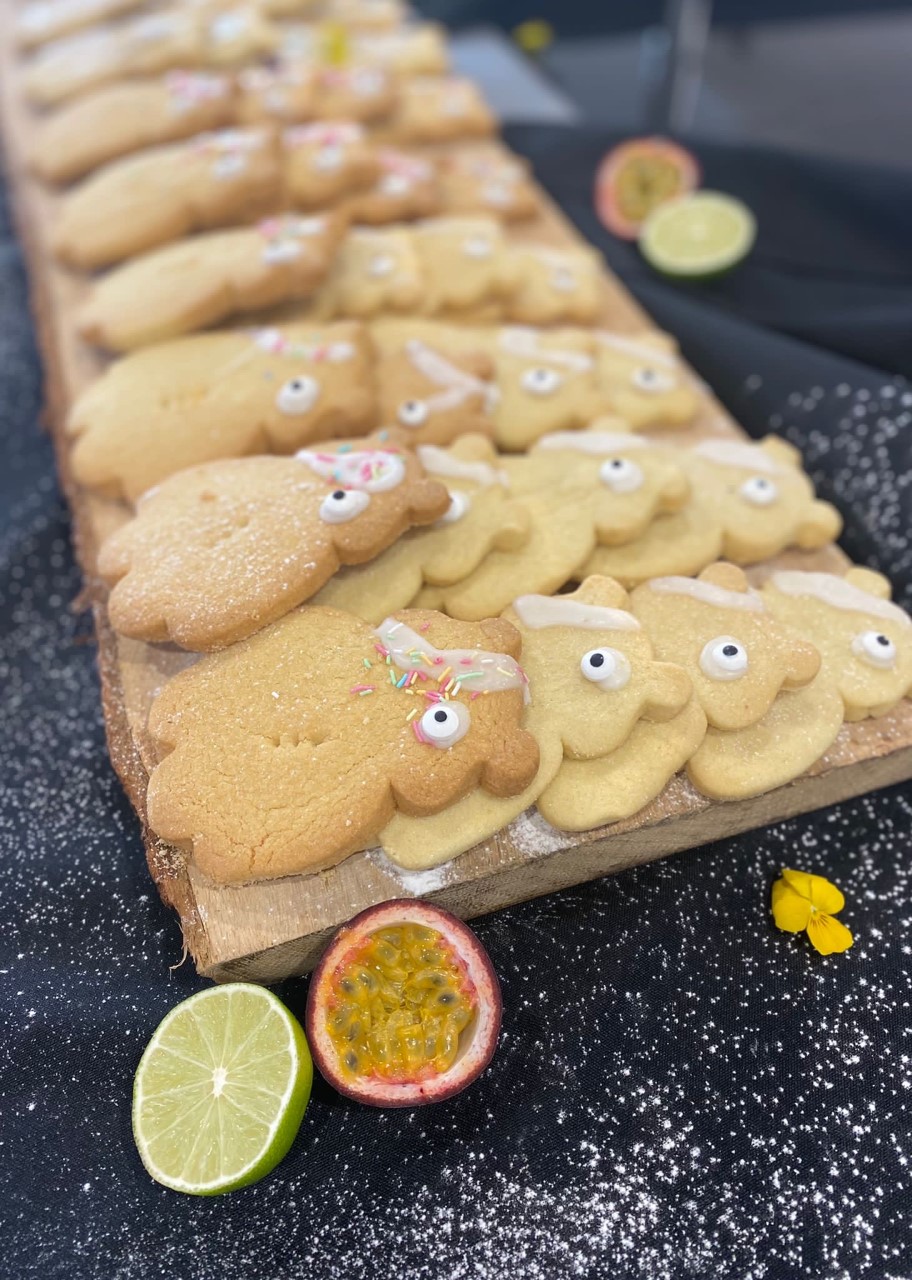 Saturday 10 July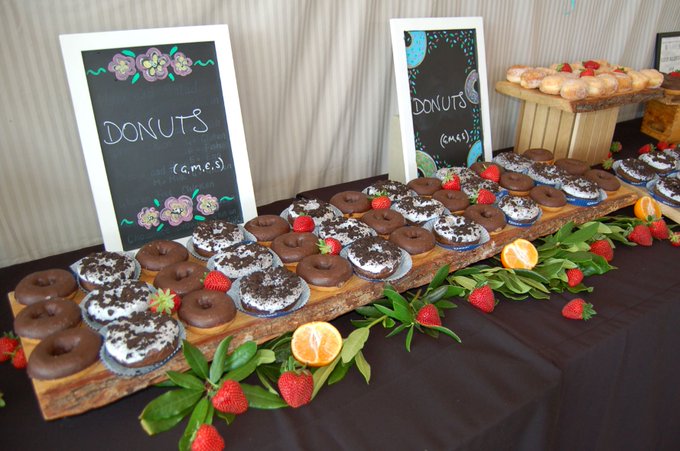 Our students enjoyed a lovely lunchtime treat this week to celebrate the end of the academic year. A US-inspired 'Donut Bar', kindly organised by our Front of House and Hospitality Manager, Kate Mousakitis!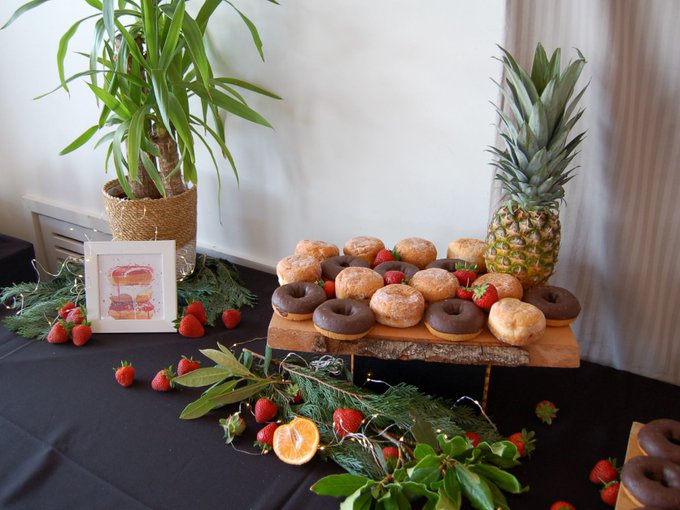 Friday 9 July
Christophe Charpentier has been the Head Chef at King's High since 2016. With over 30 years' experience in professional kitchens around the world, Christophe has experienced everything from private dining in Manor houses to running his own wine bar & restaurant, which was in the Independent's top 50 best restaurants.
Instrumental to creating the outstanding food at King's with his incredible team, we asked Cristophe about his inspirations and achievements:
Who or what inspired you to be become a chef?
My love for food really started at a very early age, eating out with my family in restaurants, it sparked my curiosity as to how food is created and presented.
What has been your biggest achievement since becoming a chef?
Being a chef at King's High, has given me enormous pride and I love every minute of it. I particularly like preparing foods for parents when they come to events at the school.
If you had to encourage someone to become a chef, what would you say to them?
You need to love cooking with a passion. Be prepared for late nights, working every weekend, and of course the high level of stress, but the rewards are amazing.
What five words best describe you?
Hard-working, perfectionist, team-worker, dedicated and organised.
We couldn't agree more! And we look forward with gusto to the new academic year.
Friday 25 June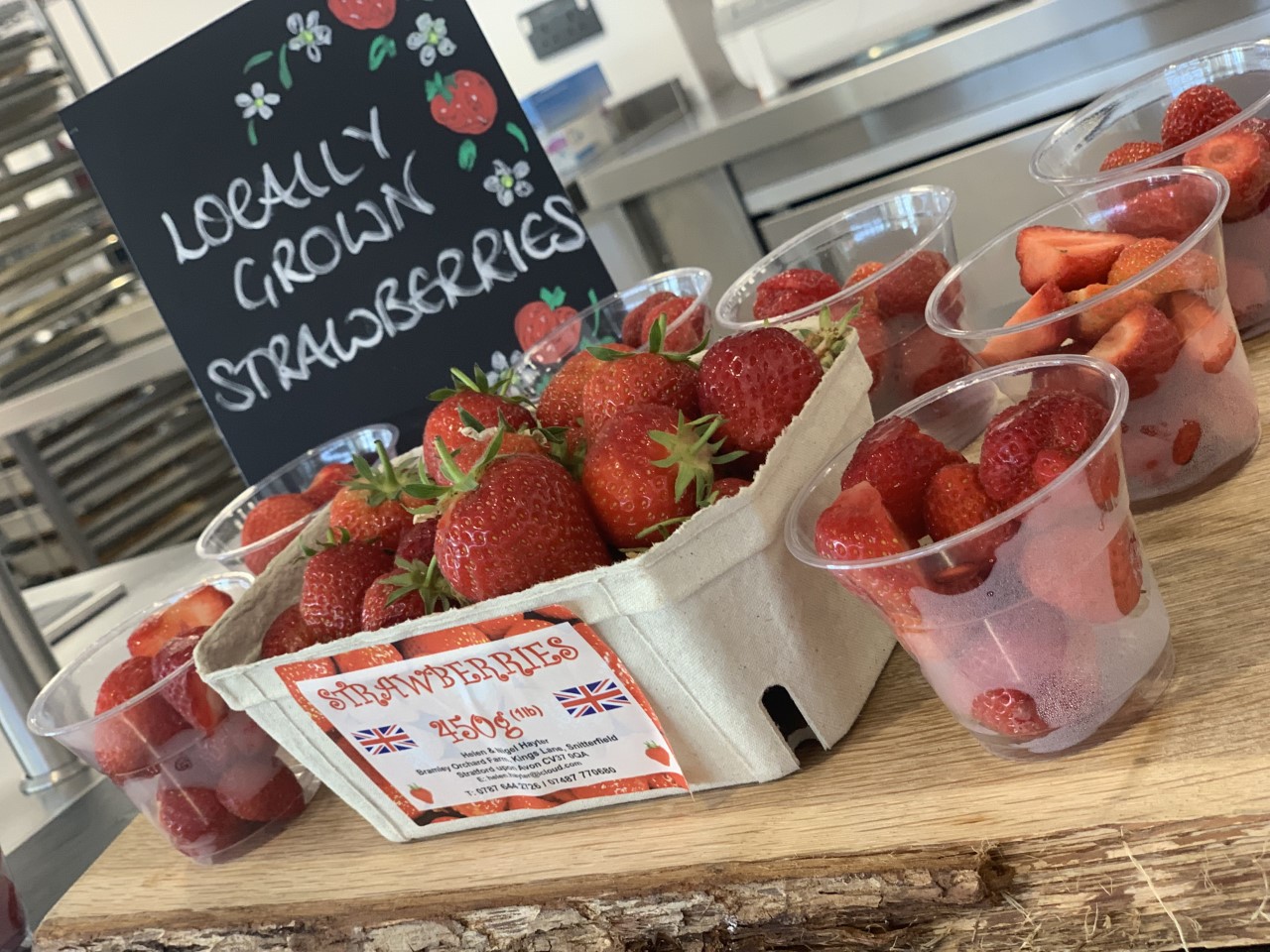 This week we welcomed the return of our wonderful, locally grown strawberries at King's High.
Provenance is important to us at King's and, with a distance of just 8 miles from the farm in Snitterfield where they have been growing strawberries since late 1940s, they really are local.
The Farm work on the ethos of picking, packing and delivering within just a few hours, making sure we have the best quality, freshest strawberries around!
We even ordered ours in the sunshine which made them taste even better!
Friday 11 June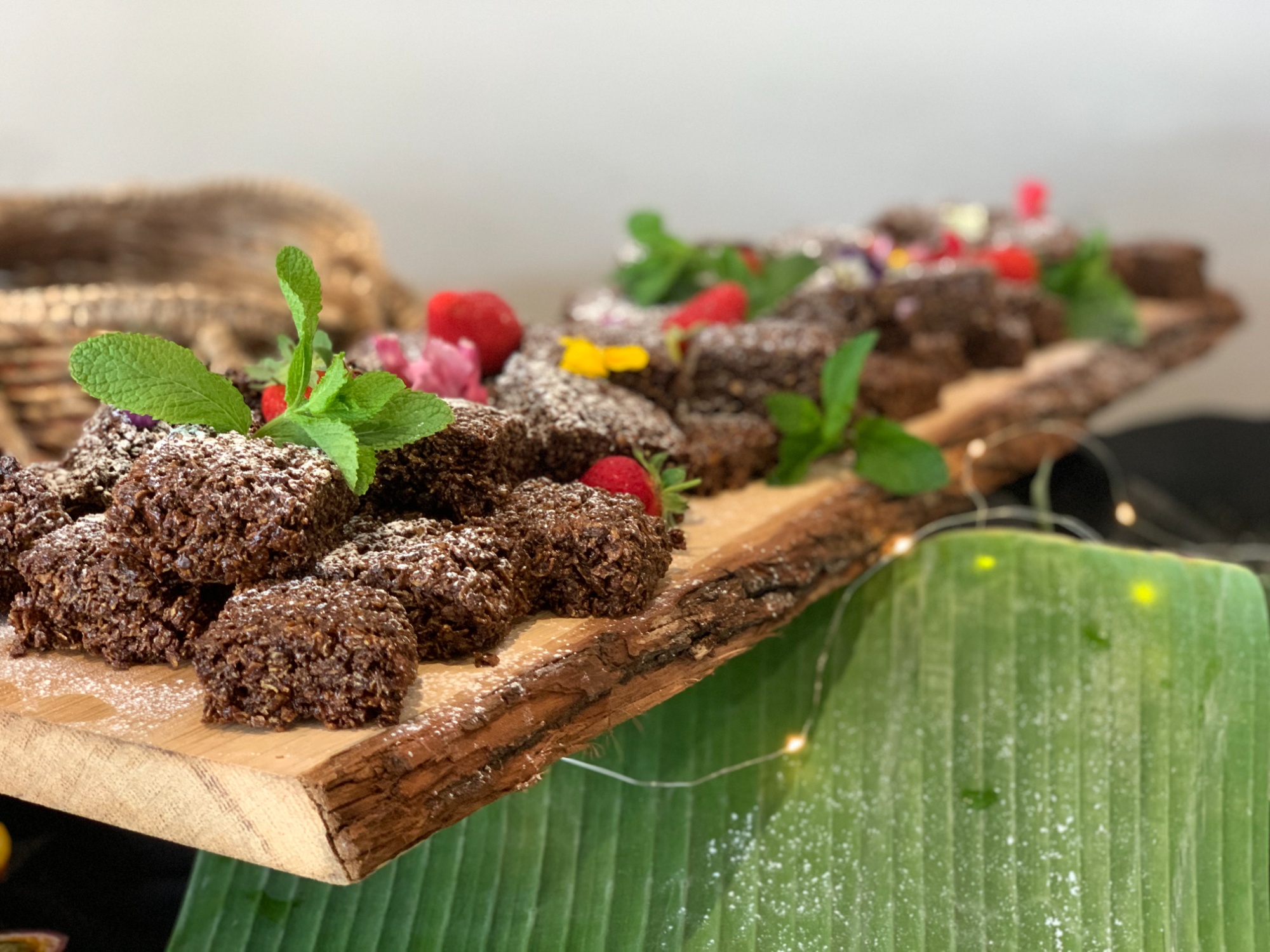 On Wednesday 9 June, King's High hosted the eagerly anticipated Upper Sixth Leavers' Concert.
The students were able to select the menu themselves, and opted for a classic dish of Lasagne served with Garlic Bread, Coleslaw & Salad. For dessert, Chocolate Cracknell was the winner, made to our pastry chef, Louise Bragg's special recipe!
The event planning and set up was generously supported by KHAPS and their involvement really gave the event its finishing touches, including an amazing balloon display for the students!
Special thanks must also go to Mrs Hunt, Mrs Foster, Mrs Kelly and Mrs Owen for their wonderful support that evening, turning around the room and setting it up so beautifully.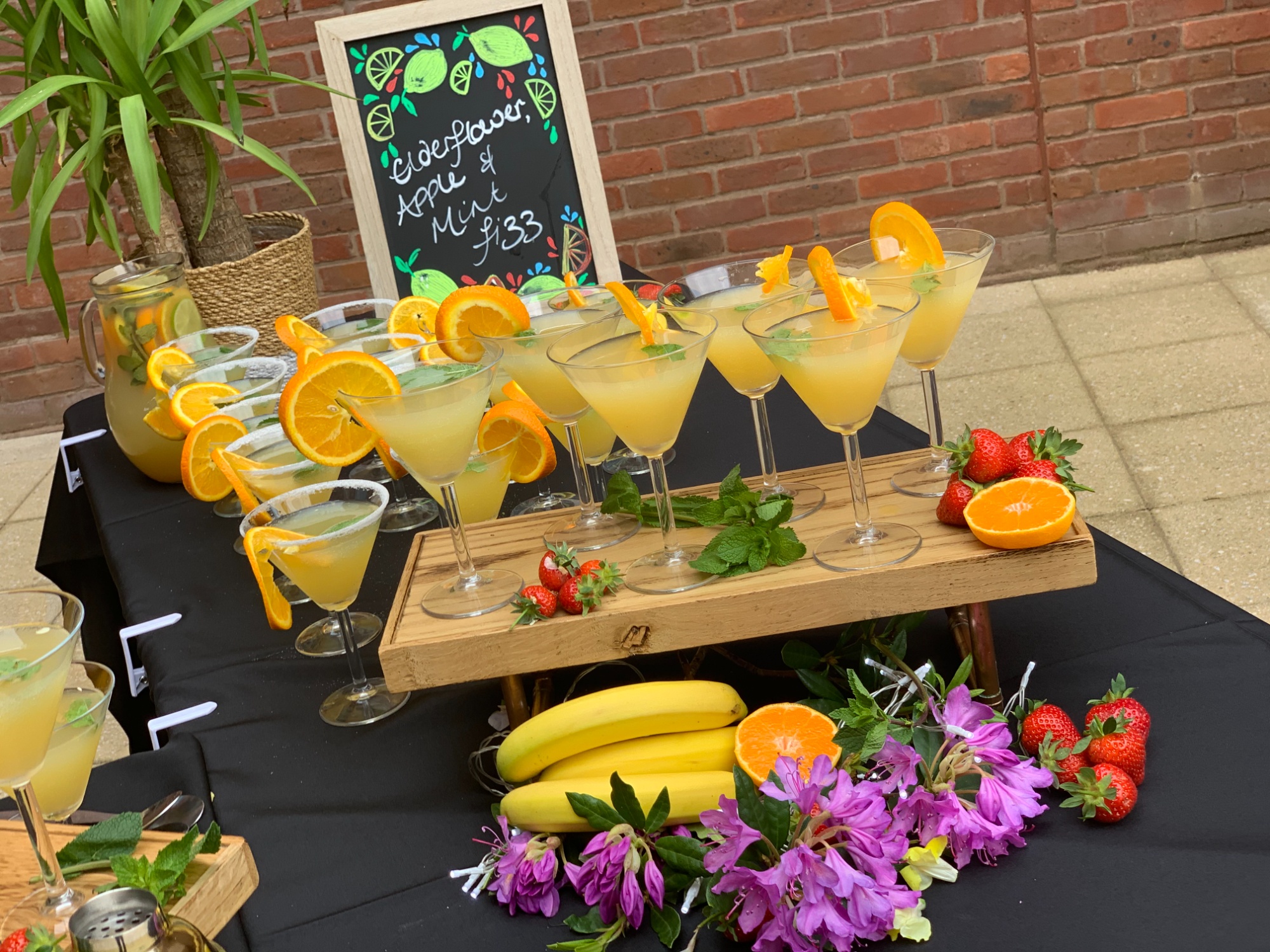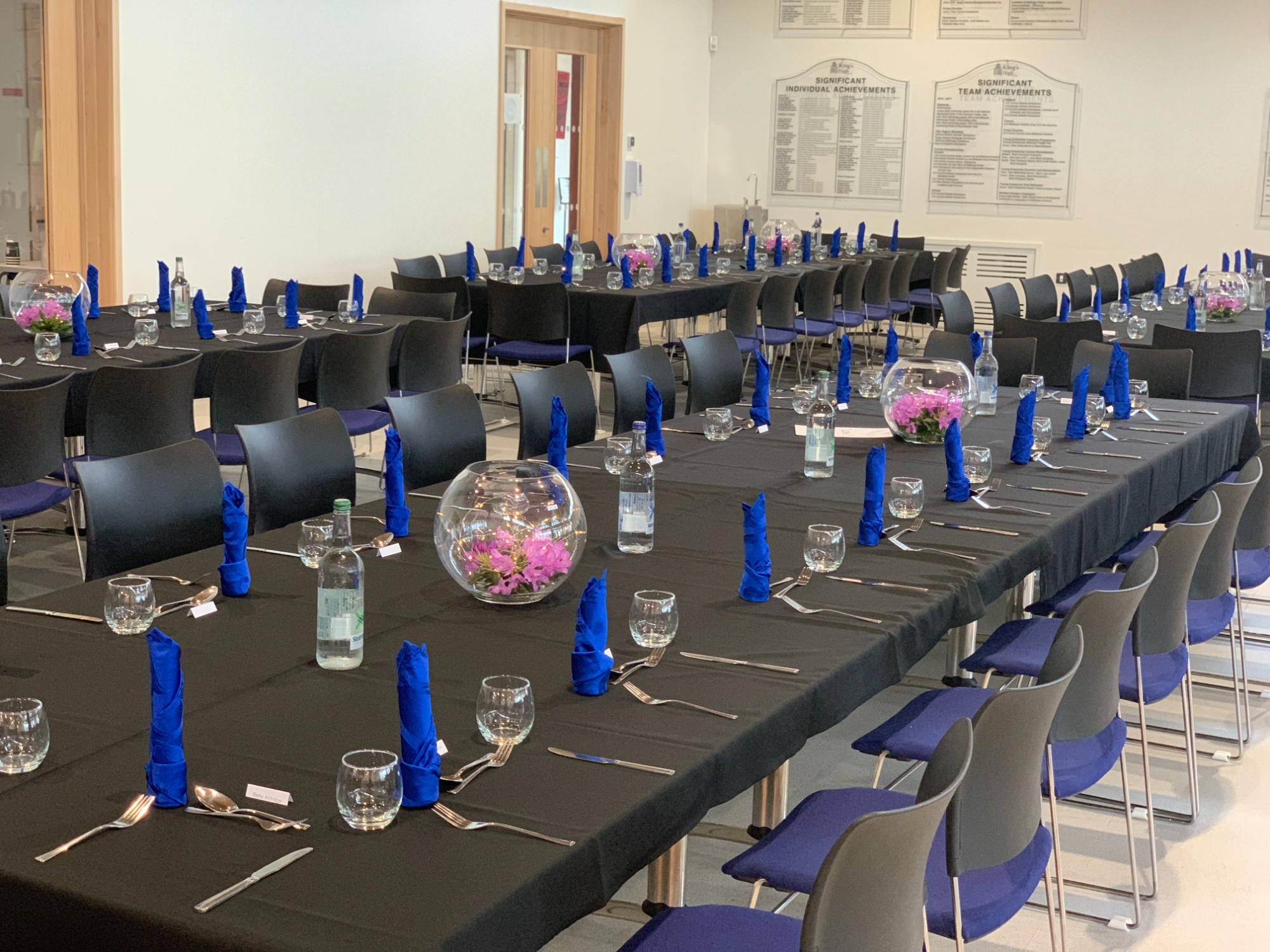 Friday 4 June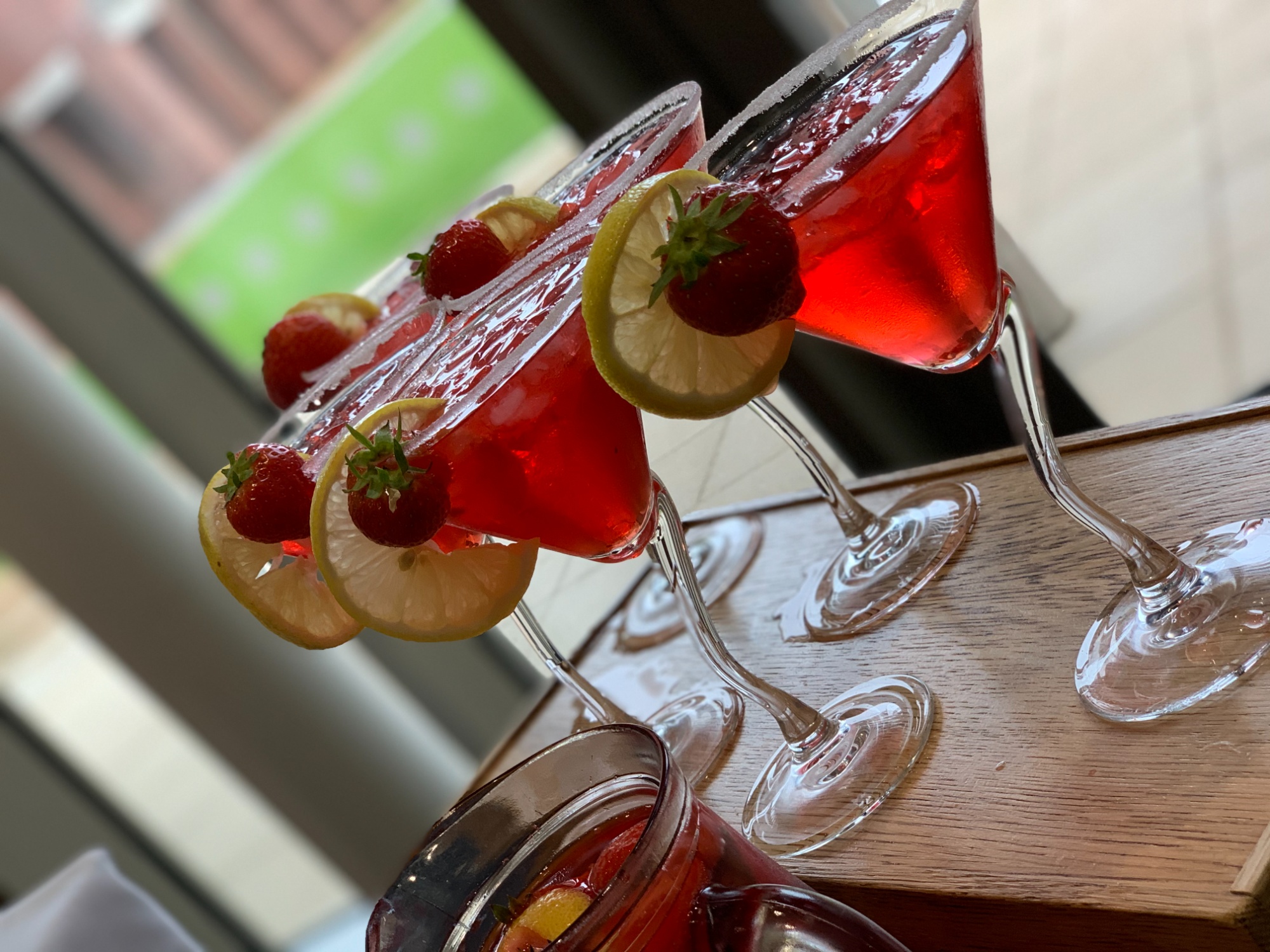 On Friday 21 May, King's High School hosted a formal event for students in Upper Sixth for their Sports Awards' celebration. The catering team was very excited to be doing something extra special again!
The team, lead by Head Chef, Christophe Charpentier, produced an amazing two course meal, consisting of:
Roast Breast of Corn Fed Chicken, Asparagus, Dauphinoise Potatoes, Crispy Skin, Thyme and Lemon Sauce
or
Bubble and Squeak Risotto, Confit Tomato, Rocket and Crispy Egg
followed by
Triple Chocolate Verrine
or
Blueberry Mille Feuille
The service was executed by Front of House & Hospitality Manager, Kate Mouzakitis, and her service team.
Head Master, Dr Burley said: "The quality of the catering was truly outstanding - first class food and amazing mocktails. The work of you and your team made for a superb event and we are very lucky to have such a skilled, talented and brilliant team. Thank you again for all you do; it is greatly appreciated."