Riding high at King's High - Equestrian news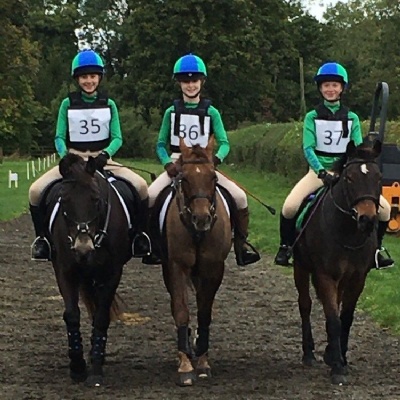 King's High equestrian teams have come out blazing in their new King's High cross-country colours. The eventing team, Tillie, Annabelle and Amelia, won the 80cm Beachborough Eventer Challenge class, with Tillie going on to the win the 90cm Individual class, and qualifying for the Hickstead Championships! All three finished in the top 10 as individuals in the 80cm class, with Amelia coming fourth, and Annabelle was also 5th in the 70cm Individual. While the team just missed accumulating enough points to qualify for the Hickstead Championships, they are keen to try again at the next event!
Introducing the new Equestrian officers: Ella has been appointed Equestrian Captain, Eleanor, Vice Captain, and Ruth, Communications Secretary. Ella writes: 'Throughout my time at King's, I have enjoyed representing the school at many different events covering multiple disciplines. My horse Dolly has been part of my family for a while, originally being ridden by my brother Alex, a pupil at Warwick School. During our time together we have competed at Bloxham's Arena Eventing Championships, and British Riding Club Championships, after winning the area qualifiers. Sadly, this is my last season competing her and my Mum will be taking her over. Cruise is owned by my sister and I have begun to event him, participating in British Eventing under 18 sections. We also qualified for the National Schools Equestrian Association (NSEA) Show Jumping Championships last winter. I am very excited to be taking on the role of equestrian captain this year, and look forward to attending more training sessions and competing as a team.'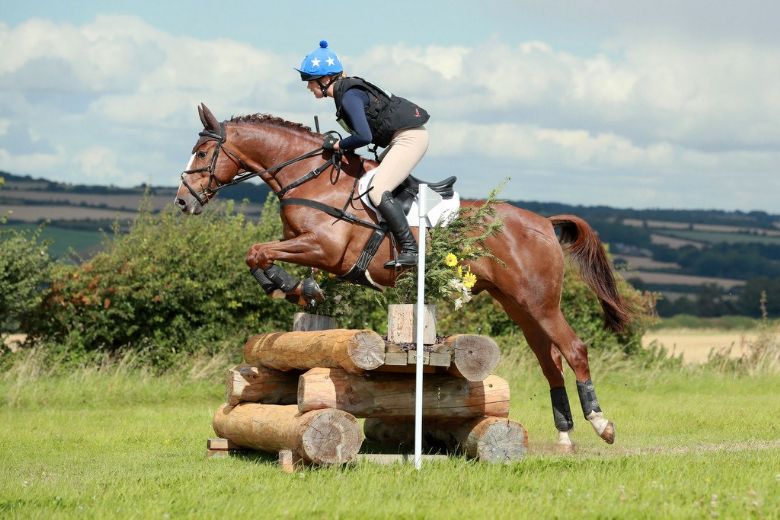 Ruth writes: 'I have been riding for 7-8 years and I purchased my first horse in February. Biggs is a 15.1hh 9 year old dapple grey connemara gelding. Our main discipline is dressage, competing Intro and Prelim unaffiliated, hoping to move up to Novice next year. We also do cross country and fun rides to include variety within his work. I have been appointed equine communications secretary and look forward to using my social media experience to aid communication within the club between students, staff and parents. I run an equine blogging page with over 5000 followers and a small equine business with over 3000 followers, which has developed my marketing skills, and helped contribute to buy Biggs. This is a great opportunity and I can't wait to get involved!'.