Farewell to Landor House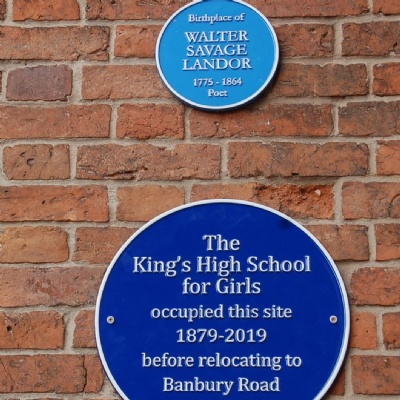 The last day of term was an historic day as we closed our famous blue door at King's High School, Warwick for the last time, after 140 years.
Many thanks to all who took the time to share it with us. After a moving assembly by our Head Master, Mr Nicholson, and a poignant rendition of Jerusalem, we gathered outside to say a prayer and watch Warwick Mayor, Neale Murphy, unveil our blue plaque and commemorate the momentous occasion. The girls, staff and guests then led a procession down to our new Myton Road Campus. And what a welcome we received!
Thank you to everyone at Warwick Prep School and Warwick School who greeted us with smiling faces, flags, a super fireworks display and a fly-by, no less! The time capsule was buried and the girls gathered together on the stunning, new quad to unveil the King's High Crest and mark the end of an era, and the start of a brand new chapter.