West Midlands Young Enterprise Regional Finals: Success for Team Imperium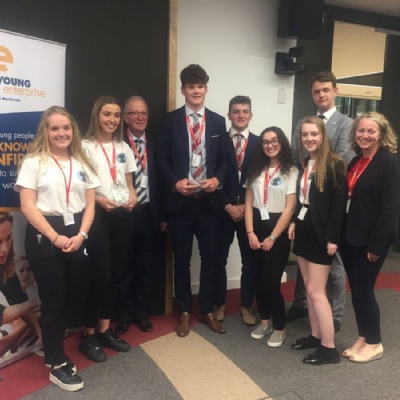 King's High and Warwick School's Young Enterprise teams are celebrating their best results in recent years, after Team Imperium was named Runner Up Company in the Young Enterprise West Midlands Regional Final, as well as winning the Best Marketing award. Mr Nicholson commented: 'This was the result of a huge amount of work from the business leaders of the future.'
The judges praised Team Imperium's innovative (and timely) project, an interactive exam pack – Stress Less. This follows a successful campaign from all the Young Enterprise teams. At the Coventry & Warwickshire Young Enterprise Finals, Teams Ambient and Fresco won awards for their imaginative, sustainable campaigns, making products from clothing destined for landfill, and jewellery made from recycled bottles from Ghana.
Team Imperium's managing director, Martha was also named Winner in the Woman Who Achieves 'Rising Star' awards, supported by Coventry University. The awards are run by The Woman Who network, which recognises and supports the achievements of women in business. The 'Rising Star' category is open to anyone studying at school, college or university, or starting careers on a recognised Training Programme or Apprenticeship. Martha, aged 16, was up against candidates from JLR, Rolls Royce, and Derby University.
Martha was recognised for her marketing skills, and work as Managing Director of Team Imperium.