King's achieve athletics success!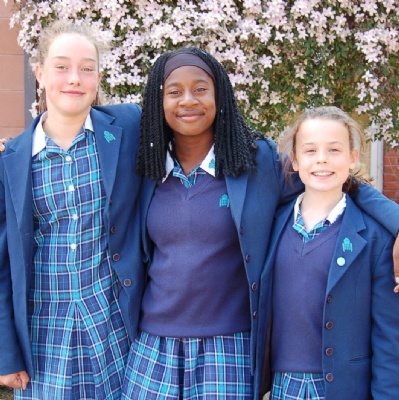 We are very proud of our girls' sporting achievements at King's and recent successes have only served to reinforce our delight.
At the County Combined Events Championships, Freya shone for the Junior team, placing them a very credible 8th place. The Minor team, consisting of Lucia, Tami and Maddie, had a great day of competition, taking silver medals in the team event, with Maddie finishing in 6th place individually. After the second event, Lucia led the competition and, after winning the shot and finishing in the top 3 in the 600 metres, she convincingly beat the field of 40 athletes to be crowned County Champion.
The competition was fierce at the County Track and Field Cup on Tuesday. Catherine showed the Inter girls' team the way, scoring a superb 21 points in the 200 metres. Purdy, Emma and Zoe also produced outstanding performances, bolstered by the rest of team, and the girls finished in 4th place in Warwickshire.
From the very beginning, the Junior girls' team were simple outstanding and, although Freya's 24 metre javelin throw was incredible, there were countless first class performances throughout the afternoon. King's High have never previously produced such a huge score, finishing on 358 points, to win the County Championship against very tough opposition. We now await the results from the other counties to see whether we have qualified for Midlands' Finals.