A Wonderful Summer Concert - Thursday 2 May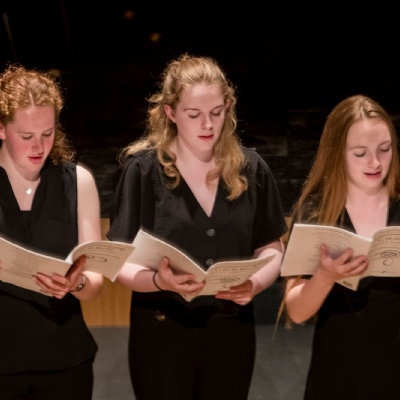 What a wonderfully uplifiting evening had by all!
Our girls performed a range of pieces from Vivaldi - Gloria in D Major, RV 589 with our Sopranos Taryn and Elizabeth, the Senior Chamber Choir, directed by Mr Hancock and the Senior String Ensemble, directed by Mr Laing. Fly Me to the Moon - B.Howard, arr. K.Shaw, a Trombone Concertino - Stewart J. Wallace - performed by Jessica and conducted by Mrs Wallace. During the interval a number of pieces performed, including Dream a Little Dream of Me -F. Andre, W. Schwandt & G. Kahn, arr. J. Althouse with the Junior Chamber Choir and directed by Miss Potts, Song Without Words Mendelssohn, arr. J.L. Webber, Jessica: Cello, accompanied by Mrs Wallace as well as Embarcadero Paul Desmond with Daisy - Alto Saxophone, accompanied by the House Band, as well as much, much more, followed by a rousing rendition of the school song Jerusalem at the end. Well done to all, your talents make us so proud!