Half-term sports round-up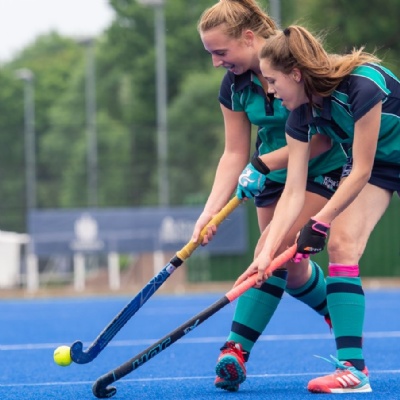 Our girls to excel in their sporting endeavours!
The U12 netball team recently competed in the National semi-final of the SNS cup competition, finishing in the top four teams in the country.
The U16 teams are celebrating successes in both hockey and netball, both reaching the the equivalent of the Midland's finals. The netball team ended in the top 8 in the region, with the the hockey team narrowly missing out on progressing to the next stage of the National England Hockey competition.
The 1st and 2nd VII netball teams both played KES Stratford and recorded strong victories.
The U13 VII aside hockey team competed in the In2Hockey schools County finals. They won the group and reached the final, defeating Princethorpe and Bablake on the way conceding just 1 goal, and ending as runners up. The team now goes through to the Midlands Finals!
Congratulations to the U12 and U13 swimming squads who took part in the annual Warwick 50s swimming gala. It was a fantastic event, hosted in the swimming pool with Warwick School, which saw our girls competing against 11 other schools in each age group. The U12 Medley relay team started the proceedings in impressive style winning the first event of the day. There were a number of other excellent team and individual performances, with King's High finishing as runners up overall.
Congratulations to Maddie, Laura, Emma and Gigi who have all been selected to represent Warwickshire at Cross Country in March.
To read the complete sports round up for the Autumn term, please visit our blog.