Celebrating Caroline Renton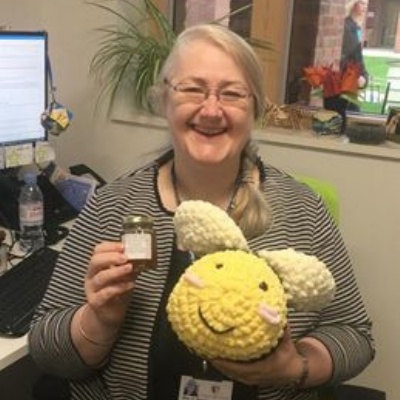 As King's High School prepares to say goodbye to one of its most dedicated, hard-working, and loved members of staff, we look back on Mrs Renton's seventeen remarkable years in which she has shaped our school and supported countless students, families and colleagues.
Dr Burley writes: 'Mrs Renton has been at the heart and soul of King's High for over seventeen years. She joined the school having been a housemistress at Wycombe Abbey School and, before that, at Moreton Hall in Shropshire. After being appointed by Mrs Surber as Senior Teacher (Pastoral), she was quickly promoted to Head of Key Stage 4 and then to Deputy Head Pastoral and Senior Deputy, before being Acting Head of the school.
A favourite among students and staff, with a fantastic sense of humour and unmatched capacity for hard work, Mrs Renton leaves at the end of term to embark on a new and exciting adventure at one of Switzerland's leading boarding schools.
Over the years, Mrs Renton has led on many key projects and significant changes at King's High, always keeping up high standards, making sure everyone is in good spirits, and ensuring everything works like clockwork. Whether running her famous origami club, introducing the new house system, or leading the pastoral life of the school as Designated Safeguarding Lead, Mrs Renton's care, compassion and kindness are simply legendary.
She has always placed paramount importance on the wellbeing of staff, students and their families. Amongst her early initiatives were not only establishing the mentoring system but an exciting programme of trips, including the Arizona ranching trip, as well as the annual trip to India where Sixth Formers fundraise for and teach in a school.
Of her many achievements, the remarkable feat of almost single-handedly organising the build of, and move to our new school stands out as part of a lasting legacy that Mrs Renton will leave. She is equally adept at supporting and caring for students, as she is wearing hard hat and high-viz jacket, conversing with builders and architects about our new school. A figure of formidable stature in school, she is renowned for her kindness and approachability.
In recent times, she has led the school's response to the Covid pandemic, ensuring the health and safety of our community, as well as managing the overnight transition to remote education. A brilliant teacher of Geography and PSHEE, she is passionate about the environment and has led the school to Eco-Schools Green Flag status, working with students to introduce a range of sustainability projects and initiatives, not least our new Reflection Garden.
The school is preparing to send Mrs Renton off in style, but her legacy is powerful and lasting and we look forward very much to seeing her at future events and hearing of her life and work in Switzerland.'