Rethinking school spaces - how King's High is reimagining education inside and outside our classrooms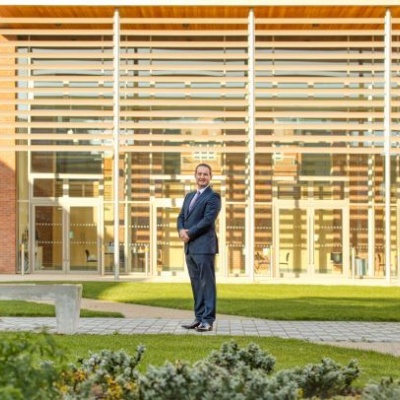 'We all know that inspiring spaces and high-quality educational facilities are transformational' - Head Master, Dr Stephen Burley
Dr Burley has written a fascinating article for Independent Education Today on how we have an opportunity to reimagine education inside and outside our classrooms.
In his article, Dr Burley talks about our Inspiring Spaces project. This includes our magnificent new Music School, the new Forest School for Warwick Prep (Mud-Kitchen heaven), our new apiary, and new social areas within school, alongside a new Quiet Study and Wellbeing hub, with chill-out spaces providing oases of calm and tranquillity amidst the busyness of the school day.
Dr Burley explores how recent research shows the impact greater flexibility in the classroom can have on the quality of teaching and learning, and on student outcomes.
King's High has been putting research into action. Dr Burley tells how our 'New Classroom of the Future' staff working party, led by Head of Geography, Kirsty White, explored the complexities of classroom design and the impact this can have. In September, King's High opened two newly designed classrooms based on their ideas and findings.
Mobile 'Node' chairs provide maximum flexibility in layout, alongside writable paint or writing walls, with some added soft furniture and, of course, the varied, bright, colourful and inspiring displays and decoration that characterise our pupils' classrooms.
Dr Burley says: 'This will offer each teacher ownership and flexibility to organise learning and layout to suit the needs of every group and particular learning activity. With the added benefit of a technology-rich learning environment through one-to-one devices, we are excited by the possibilities of our very own classrooms of the future.'
You can read his full article here: Inspiring Spaces