Come and enjoy an Autumn of dazzling live music at King's High!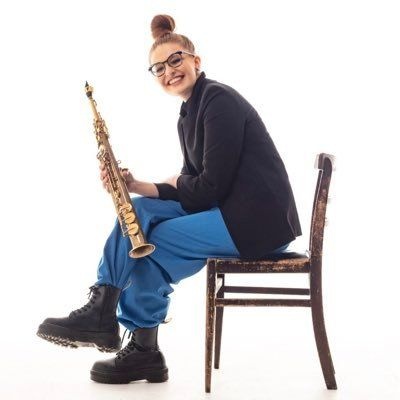 We are so excited to launch our new Inspire Music series of lectures, presentations, concerts and masterclasses
Alex Laing, Artistic Director (Music) of King's High and Warwick Preparatory School introduces this weekly series, that celebrates our pupils performing, together with world-class musicians. Parents and pupils are all warmly invited, and talks are aimed at all levels of playing and interest.
Each Thursday, straight after school, there will be an event in the stunning new music auditorium at King's High, from 4.15pm – 5.15pm. Events for September are as follows:
9 September - 'I hate scales'! Alex Laing's hugely entertaining talk on the importance of scales and sight reading as fundamental skills in music. A must for any parents who may have heard this before from their children!
16 September – Vivaldi's Four Seasons Discover fresh ideas and images surrounding the ever popular Four Seasons by Vivaldi. What inspired the composer to write the music as he did and how can we interpret it as performers? Sit back and enjoy some of the amazing results!
23 September – Edward Leung Piano Recital Multi-award winning young American pianist, Edward Leung (Princeton, Birmingham Royal Conservatoire) presents a programme of music. Edward has performed in Concert Halls across North America, Europe and Asia. He is also a passionate chamber musician. ('Superlatives are inadequate in response to the recital by Edward Leung…Here was an exceptional pianist').
30 September – Student Recital Our very own talented Upper Sixth flautist, Lauren presents her programme of music.
The series continues through the Autumn, and we will keep you updated. Some future highlights include recitals from more of our talented young musicians, and a masterclass with internationally renowned oboist, George Caird. A former Head of Woodwind and Orchestral Studies at the Royal Academy of Music, former Principal of the Royal Birmingham Conservatoire, and Artistic Director of the Classical Music Academy, Codarts Rotterdam, George is also the brother of John Caird, co-creator of the globe-conquering show, Les Misérables.
It is shaping up to be a gorgeous Autumn of music, with future visits from Roddy Williams, the world-renowned British baritone and composer, and charismatic young star Saxophonist and BBC Radio presenter, Jess Gillam.