Research Day for King's High and Warwick School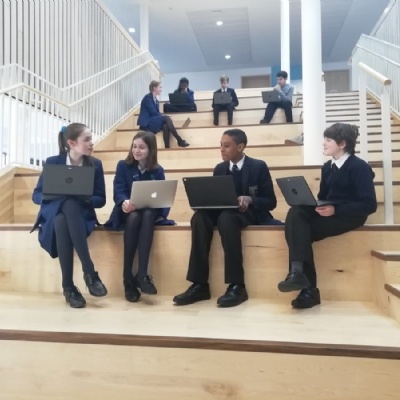 As part of King's 'Inspire' academic enrichment programme, seventeen girls in Years 7, 8 and 9 undertook a Research Day at the new Sixth Form Centre, joined by seventeen boys from Warwick School. They completed independent research inspired by the research prompt '101', and will display their findings to parents and staff. Some of the pupils' titles below give an idea of the sheer range of ideas the day sparked:
Looking back from 2120 (creative sci-fi)
How have the British and Japanese monarchies changed over the last 101 years?
101 word summaries of major historical events
How has swimming changed in the last 101 years?
The Spanish Flu of 1918 and its effects on the world.
How has Parliament changed and stayed the same over the last 101 years?
How did the change in suffrage in 1918 affect the way the electoral system worked in the UK?
The 101st Games (creative)
Dmitri Mendeleev (101)
American Politics 101
How has binary code been used over history and how does it work?
Comics over the past 101 years
Diary of a WW1 artist (creative)
How has technology evolved over the past 101 years?
How has listening to music changed since 1918?
To what extent has the technology on modern warships changed the lifestyle of sailors in the last 101 years?