Hispanic Events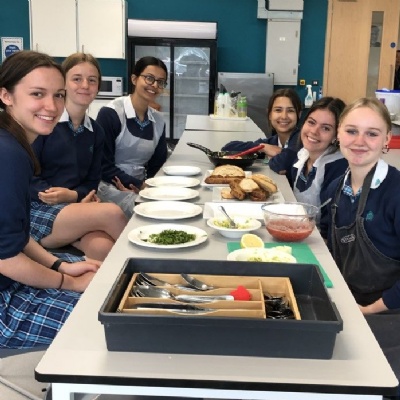 Hispanic Gastronomy
Year 11 students at King's High planning to take Spanish A Level next year will be studying Hispanic gastronomy as one their cultural topics, as an introduction to the new topics we cooked one of the traditional breakfasts in Spain: Pan con tomate, aguacate y huevos revueltos. We are looking forward to welcoming them again in September to start the new course!
Hispanic Art Exploration
Our Year 8 Spanish students had the opportunity to learn about Pablo Picasso, Joan Miró and Frida Kahlo in collaboration with the Art and Spanish departments. They then went on to create their own pieces inspired by their favourite Hispanic artist. Their work is incredible, and we are very much looking forward to doing this activity again in the Autumn term.