Moventis Scientiam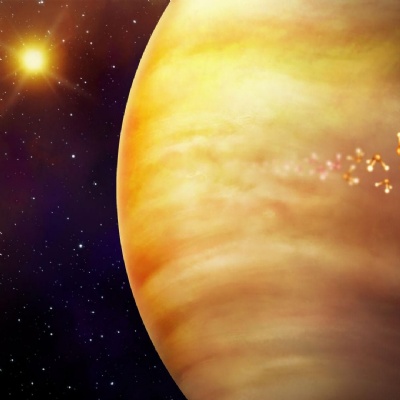 Moventis Scientiam, our Year 11 focused club at King's High, looks at Chemistry and Biology beyond the syllabus boundaries. The aim is to mix practical work, which is not part of GCSE studies, with current research. Throughout the year, we have used CHEMBAM - a resource provided by the University of Birmingham - as well as introducing the students to 'Science Daily' which outlines abstracts of current research papers.
We began by looking at some research that found Phosphine on Venus, which could have only come from life being present there. Subsequent research has shown this was perhaps sulphur dioxide but it gave us a link to covalent bonding.
Our first practical followed, where we studied toxicology and did an experiment on the effect of sodium chloride concentration on the germination of cress seeds. This resulted in some of the students looking at the effect of a range of solutions involving ions on the germination of cress seeds and a potential EPQ study. Mr McCorquodale then ran through data response curves for drugs and the students drew data response curves for their results. An introduction to the ideas of standard deviation was also done.
Science Daily led to discussions on the first complex of Einsteinium and also on the Island of Stability for future element discovery, as well as a look at nanobodies which can be produced in Camelids and can be produced in a spray for Coronovirus protection. This is really cutting-edge science and something that cannot be found in any syllabus.
In lockdown, a core group of students attended Moventis Scientiam enthusiastically and we looked at the appropriate topic of infectious diseases and the students were introduced to West Nile Virus, Smallpox and Gangrene.
Practical highlights included looking at Lotus leaves in Nanotech (waterproofing and cleaning), Neem leaves to produce silver and producing a silver mirror, as well as using activated charcoal to show how water treatment is carried out.
We were fortunate to enjoy a talk by Professor Rachel O'Reilly, Head of Chemistry at Birmingham University, on cutting-edge Polymer Science, as well as a fun session by her Chief Researcher Dr Amanda Pearce.
Throughout, we based the subject of complex science around GCSE studies and then extended it, such as with polymers and by introducing the ideas of optical isomerism in drug design.
Our thanks go to our wonderful Lab Technicians for their incredible efforts in providing and trialling some of the 'off the wall' experiments, Mr McCorquodale for his Biology input and Professor Rachel Reilly and Dr Amanda Pearce from the University of Birmingham.