A Hive of Activity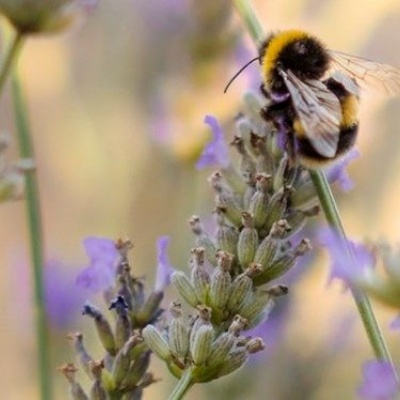 King's High has been a hive of activity and there was a buzz in the air as we celebrated World Bee Day with our new Beekeeping Society and apiary.
Our Environment Action Today group have been working hard on improving the school site and local area, and recognised the many positive benefits that keeping bees would bring. In addition to their huge importance as pollinators, bees are also tremendously beneficial for our sense of wellbeing, as we enjoy time outside caring for them.
We will also expand our understanding, knowledge and diagnostic skills as we tend the hives, of which we currently have four, and develop our enterprise skills in the production of honey!
Currently, 64 students Years (7-12) and 21 staff have joined the Society, and all Society members will undertake training provided by the Warwick and Leamington Beekeepers (a branch of the Warwickshire Beekeepers' Association and affiliated to the British Beekeepers' Association).
We hope to also be able to take up the opportunity of attending different talks and workshops and lead workshops for other students.
The new apiary, situated in our Forest School, will be named The Paul Kerr Apiary, in recognition and memory of Paul Kerr, who worked closely with our Senior Deputy Head, Caroline Renton, to set up the Beekeeping Society and whose family have kindly gifted King's High with some of Paul's bees.
Our students have also been busy sowing a wildflower meadow in Forest School and wildflower corridor along Banbury Road to help bees and other pollinating insects.
Thank you to all those who informed our decision to set up the Beekeeping Society resulting from our environmental awareness drive, through our Environmental Action Today club, Geography club and our Wildlife Conservation and Sustainability Society; three of the wonderful environmental awareness groups at King's High.
Further information can be found below:
https://www.independent.co.uk/extras/indybest/house-garden/world-bee-day-2021-uk-20-may-b1850177.html
https://edition.cnn.com/2021/05/20/world/world-bee-day-2021-five-things-scn/index.html