Enjoying Carols and Musical Perfomances at the Christmas Concert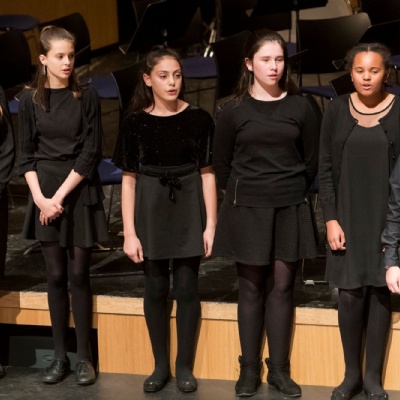 King's High and Warwick Preparatory School continue to get into the festive spirit.
A wonderful Christmas Concert with King's High and Warwick Prep was enjoyed by our Foundation families during the evening of Thursday 13 December at Warwick Hall. Such fabulous performances were given from all, including 'The Holly and the Ivy' from our Senior String Ensemble directed by Mr Laing, our Artistic Director of Music, who also conducted the 'Mexican Medley' by the Intermediate Orchestra. Other highlights included 'I Wonder as I Wander' by our Senior Chamber Choir, directed by Mr Hancock and 'The Dambusters March', again directed by Mr Laing. Our Camerata Strings, with Matilda on Violin, performed 'Concerto for Two Violins' and 'Strings in D Minor' and the evening culminated with 'Hark! The Herald Angels Sing'. A perfect end to our festive concert.