Making every day a wellbeing day: highlights from King's High's Wellbeing Programme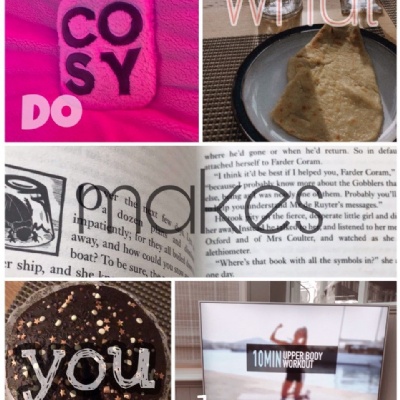 Paralympians, choirs and chefs joined pupils, staff and parents in a celebration of wellbeing this week. Wellbeing is at the heart of day-to-day life in our Foundation schools, and King's High shared their Wellbeing Programme this week. Each day was themed, as pupils, staff and parents shared resources and tips and took part in a variety of virtual events.
Apart from providing some welcome breathing space in Lockdown 3, this led to a wonderful outpouring of creativity– from reading and discussing books together, to dance, making, drawing, cooking, and photography. Not even the celebrity snowy owl in New York's Central Park has been photographed as much as Warwickshire's local wildlife this week, as pupils took time out from their screens to engage with nature.
Highlights of the week included:
Mindful Monday - 'Live life mindfully'. The Head Girl team shared Ten Top Tips for mindfulness, as students immersed themselves in BBC Earth's breathtaking video, Mindfulness - Take A Deep Dive with Dolphins.
Chill-Out Tuesday - 'Look for what's good'. We sang our way to happiness with Ex Cathedra, pioneers of the Singing Medicine and Singing Playground initiatives. In 'Time Out Tuesday', pupils took a break from their screens to get outdoors, and enjoy a range of activities, that included dog walking, photography, making bird feeders, and doing their Miles for Mindfulness challenge, raising money for Mind, and their four House charities: Lumos, the Roy Castle Lung Foundation, Kindled Spirit, and Unicef.
Wellbeing Wednesday - 'Be comfortable with who you are'. Pupils took part in the LGBT+ History Quiz, devised by the pioneering young people's charity, Just Like Us.
Therapeutic Thursday - 'Have goals to look forward to.' Inspiration came with a talk from Karé Adenegan, wheelchair athlete, 3x Paralympic Medalist, 7x World Medalist, and BBC Young Sports Personality of the Year.
Feelgood Friday - 'Be part of something bigger'. Local hospitals have been displaying artwork our pupils have done for them, working alongside Kissing It Better.
Pictures from the week were posted on our social media platforms, and the week concluded with a Wellbeing Weekend – 'Read Feet Grow Meet!'. Not to be outdone, parents have been taking part in their own sessions for wellbeing. These included singing, baking alongside Warwick School's Head Chef, and reliving their best dance moves with dance teacher, Liz England.