Rising tennis star Lucia wins Warwickshire LTA Junior Player of the Year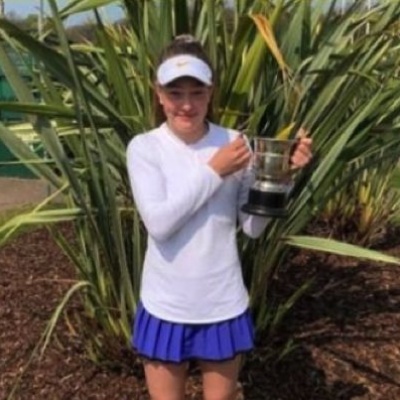 Rising tennis star, Lucia has been awarded Junior Player of the Year at the Warwickshire LTA Awards.
We congratulate Lucia on this terrific achievement. Lucia broke through to national junior level in 2019 and received a Ron Kingsley Mills bursary for her hard work and promise. She won her first age-group tournament on the national junior tour, and was one of the youngest players ever to be selected, when she represented Warwickshire 18 and Unders at the Junior County Cup. Her hard work and dedication has been recognised with this highly prestigious award. Everyone at King's High and Warwick Boat Club is excited for her prospects - Lucia is definitely one to watch!