Be Inspired: our Art Society students are collaborating with leading artists in a series of Artist Talks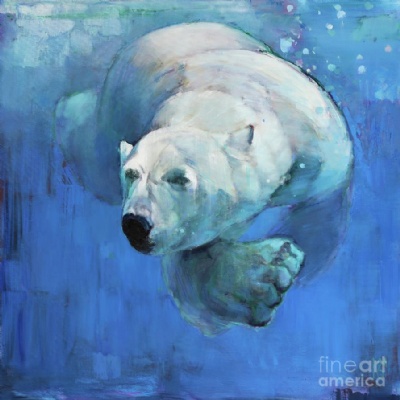 King's High's Art Society - run by Laura and Emily - have worked alongside our Art Department and Inspire Programme to develop a series of Artist Talks, as part of our Art Inspire Lecture Series. Talks so far have really captured students' imaginations, with record numbers signing up to enjoy the immedicacy of hearing leading contemporary artists talk about their work and life.
Angela Gordon Webb is a Scottish architect turned artist, working in Leamington Spa.
She works mainly in oils, but has a growing interest in printmaking. Her subject matter ranges from figure work to still life and landscape. She says: 'My goal is to enjoy the sensory qualities of paint. If I am successful, my collection of marks and paint strokes come together to convey air, colour, light, atmosphere - the moment.' She regularly takes part in art festivals and Open Studio events, and teaches workshops for schools and art societies. Her work has been exhibited at Bankside Galleries, the Royal Society of Portrait Artists, The Mall Galleries, The Gallery on Cork Street, and Warwickshire Open Studios.
Figurative artist, Barbara Walker answered questions about her work and art practice, and shared her insight into the Art world, exhibiting at the Venice Biennale, and much more:
'Barbara Walker MBE, is a British artist based in Birmingham in the UK. Her work is informed by the social, political and cultural realities that affect her life and the lives of those around her. Growing up in Birmingham, her experiences have directly shaped a practice concerned with issues of class and power, gender, race, representation and belonging. Her figurative drawings and paintings tell contemporary stories hinged on historical circumstances, making them universally understood and reflecting a human perspective on the state of affairs in her native Britain and elsewhere.
Art historian Eddie Chambers calls her "one of the most talented, productive and committed artists of her generation". Walker makes portraits in a range of media and formats, from small embossed works on paper to paintings on canvas and large-scale charcoal wall drawings. Her works depict subjects who are often cast as minorities, inviting the viewer to look beyond the anonymising act of categorising or classifying citizens. Her pictures make visible the lives of others, and address the allusions associated with the labels conferred upon people by society. The issues of belonging, power, visibility, and representation are central to Walker's practice.'
London-based wildlife artist, Mark Adlington gave our students a virtual tour of his studio:
'Paint and wildlife have been Mark Adlington's twin passions since he was a small child. Growing up by the ocean on Ireland's western fringe it was seals that first hypnotised him ; an animal that perfectly exemplifies the simultaneous otherness and similarities of all living creatures.
It was only after an academic degree in Art History at the University of Edinburgh and several years working for Sotheby's Auctioneers that Mark had the courage to throw caution to the wind and go to Art School. Since then he has travelled the world seeking out his elusive subjects project by project with obsessional fervour.'
There was (virtual) standing room only at the inaugural Art Society meeting. Over sixty students attended an Artist Talk with Minty Sainsbury. Renowned for her fine pencil architectural drawings, Minty's work can be found in private collections from Miami to Beijing, and she has exhibited across the UK, Paris and New York. She has collaborated on Instagram with Airbnb, Microsoft, Faber-Castell, and Winsor & Newton among others. Laura and Emily report:
'Minty's talk was so interesting and it was inspiring to hear about her journey as a young successful artist. It was fascinating to learn about both becoming an artist and studying architecture and how they overlap. The Q + A session gave us an insight into her tools and artistic processes. She gave us advice on how we can improve and develop as an artist, such as highly recommending life drawing, growing on social media and who she looked up to. She mentioned how her time at Cambridge was hugely beneficial to her architectural studies – "Even when I was there, I had that feeling that I am never going to live in a building as nice as this ever again!".'
This talk was part of our Art Inspire programme and Paige, in Year 8, was moved to email: 'Having just finished the most wonderful and inspirational talk from Minty Sainsbury, I just wanted to say a huge thank you for these aspirational and unique talks that open up my mind and others as well to all of the incredible opportunities you offer to us! My mum watched along too and agreed that it was so brilliant!'.