Festival of Ideas inspires girls to continue breaking boundaries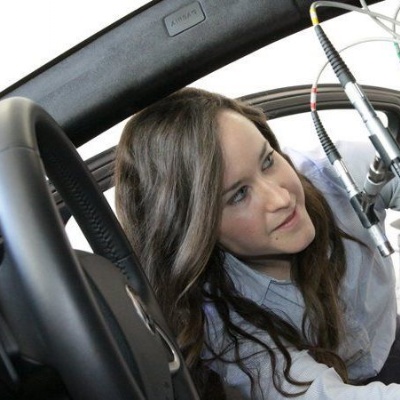 The theme for this year's popular Festival of Ideas was 'Breaking Boundaries'. Topics ranged from the Arctic to the Automotive Industry, and from Shakespeare to Sexism. Girls enjoyed a week-long programme of events, workshops, and talks from distinguished speakers, including The Guardian's Laura Bates, founder of the Everyday Sexism Project, and Sir Jonathan Bate, Professor of English Literature at Oxford University.
There was a great buzz around each event. The week got off to a flying start with JLR's Orla Murphy, one of The Telegraph's 'Top 50 Women in Engineering', who showed how Engineering can combine Science and Arts - in her case, Electronic Engineering and Music. BBC journalist and travel writer Simon Parker talked about Slow Journalism, and gave a graphic account of recent adventures in the Pacific Ocean ('a truly hideous place'), while sharing his personal mantra: 'Yes.You.Can.' Polar explorer, Alex Hibbert combined thrilling accounts of record-breaking Arctic journeys with unusual practical advice, such as: when sledging in the pitch black of an Arctic winter, send a dog out in front, because polar bears are afraid of dogs.
Laura Bates told how her Everyday Sexism Project, which started life as a blog, cataloguing instances of sexism experienced on a day to day basis, 'from the outrageous to the niggling', became a global phenomenon. She inspired girls to challenge, and change, behaviour. Linda Jackson, CEO of Citroën Global, and one of only two women in the world leading a car company, delivered her message by video, having flown to China that morning. Professor Sir Jonathan Bate gave a masterclass on Shakespeare to girls and parents, and girls broke boundaries (in the most literal sense), in a wonderful cricketing session with Warwickshire Women's Georgia Davies.