Call to Poems: Poet in Residence and pupils compile their new anthology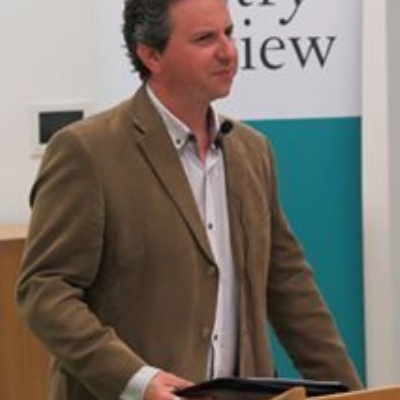 The closer you come to silence, the further
it recedes. I am far from you right now,
at work on something lonely.
I hope the language is listening.
From 'Interval', Maskwork by Gregory Leadbetter
Gregory Leadbetter, Poet in Residence, and our students are busy compiling an anthology of new poems. Professor Leadbetter has run four poetry workshops, which tackled various themes, often around the idea of new beginnings. Some ideas used in the workshops include:
'Thirteen Ways of Looking at King's High' (based upon 'Thirteen Ways of Looking at a Blackbird', by Wallace Stevens)
A poem that uses the same phrase – or sound effect – on each line (based upon 'Out in the Desert', by Charles Causley)
A poem that takes the form of a greeting, to refresh your sense of connection to something you generally take for granted (based upon 'Why I Wake Early', by Mary Oliver)
A poem that imagines the site of the school 2,000 years from now, or that responds to the archaeological remains found on the site (based upon 'County Antrim Archaeology', by Kathleen O'Toole, and '[Fragment 26]', by Sappho, translated by Anne Carson)
Together, our pupils and poet have explored sound and pattern in language. The common theme, as Gregory Leadbetter reminds his students, is: 'Enjoy it: start writing and see where it goes!'
The published anthology will include some of Professor Leadbetter's own poetry, alongside our pupils' work. His new collection, Maskwork is described as 'Mysterious, theatrical & otherworldly - Eco-poetry as you've never experienced it before...'. He read from his new book at a live event for National Poetry Day, as part of the Birmingham Literature Festival. A launch and reading from the King's High anthology is planned for Thursday, 10 December, 4.15-5.30pm.