Senior Debating Team through to Regional Finals of Schools' Mace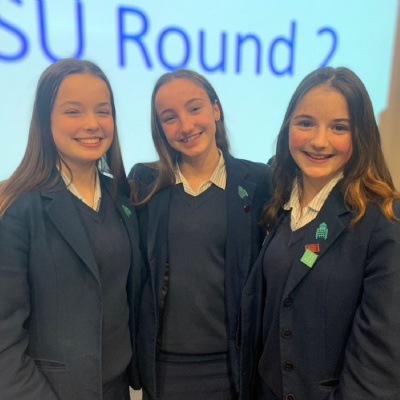 Please enter an introduction for your news story here.
An incredible achievement last night by King's High's senior debating team who are now through to the Regional Finals of the The English Speaking Union's Schools' Mace, Britain's oldest schools' debating competition.
Maud, Gigi and Emilie proposed the motion 'This House condemns the commercialisation of the Pride movement.' Handling the subject sensitively, passionately and with great skill, the judges commended the girls on a number of elements of their performance, including their excellent teamwork.
Each of the other three schools competing entered sixth formers, making the achievement of our Year 11 girls even more impressive. #thisgirlcan