'The Wonders of the Night Sky: Space Science in Schools' by Dr Burley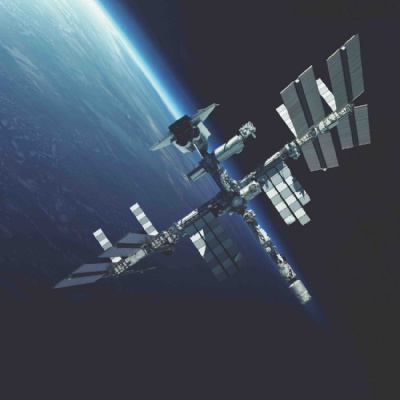 Dr Burley features in the Spring edition of Education Choices Magazine. Read his full article below.
The Wonders of the Night Sky: Space Science in Schools
There can be few things more likely to fire a child's imagination than the wonders of the night sky. Whether it's the study of missions to Mars, the Moon landing, a visit to the planetarium, or a star-gazing event, the educational outcomes can be powerful and transformative. This is why space science in schools is so vitally important and, especially so in girls' schools, where we must inspire more women to take up STEM careers.
At King's High in Warwick, space science us a priority for us. We ran the first ever student-led Mars Project, partnering with ARISS, a radio communications charity, which culminated in a live link-up with an astronaut on the International Space Station. We appointed a Space Scientist in Residence, our students took radio communications exams, and we built a giant scaffold to facilitate the live radio link with the ISS.
This was a special moment for our community and one which a generation of our pupils will never forget. We are building the legacy from that event now. The study of space science is fully embedded in our curriculum in every Key Stage. As one of the first schools to introduce Engineering as a distinct subject, our Year 8 students explore the Red Planet and present on the challenges and opportunities of missions to Mars. One student's recent extended project consisted of a draft treaty for a system of governance for Mars. She was then invited to the USA to present her ideas to NASA.
Our focus on Engineering has led us to design a new, GCSE equivalent course, on Innovation and Entrepreneurship, which includes a module on Sustainable Engineering. This encourages our students to be the engineers of the future who create the solutions to mitigate the effects of climate change and help us live a more sustainable life.
At King's High around 50% of our leavers pursue STEM after A Levels, including degrees in Physics with Space Science, Motor Engineering, Civil Engineering, and a degree apprenticeship at the Dyson Institute of Engineering and Technology. Engineering is thriving here and space science, for many, has been the first step on a pathway to an exciting STEM career. We know that women make up only 28% of the workforce in STEM careers and we, for one, are working hard to bring about much-needed change.