The Kingsley School - Co-educational from 2025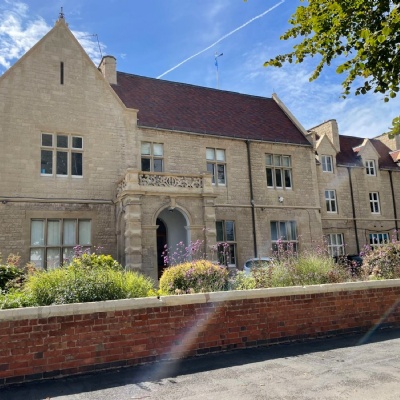 The Warwick Schools Foundation is excited to announce that from September 2025, The Kingsley School will be extending co-education from the Prep School, welcoming boys into the Senior School and Sixth Form. This will mean that our Foundation will, for the first time, offer the choice of our 'best of both worlds' education on our Warwick Campus, and co-education at Kingsley.  
The Kingsley School, which celebrates its 140th anniversary next year, will initially admit boys into Years 7 and 12 from September 2025, with the aim of achieving an equal gender split over the next few years.
This academic year also sees a very special anniversary for the Foundation as a whole. In 2024, our schools collectively will have delivered 1,552 years of education. That is a remarkable achievement and one of which we are all proud; it is certainly an anniversary we will be marking over the coming months. 
Over that time, the Foundation has changed significantly. This year we have readmitted boarders at Kings' High for the first time since 1944, and two years ago we welcomed The Kingsley School into the Foundation. 
We are confident that the investment in sport, music, learning spaces, and new educational programmes will have a very positive impact on the experience of all our Foundation pupils.
Richard Nicholson, Principal of Warwick Schools Foundation says, "Giving two years' notice at Kingsley means that parents with children in Year 5 can now consider the school for their sons as well as their daughters.
"The Foundation, through Warwick School, also has unparalleled experience in teaching and nurturing boys.
"This means that we have a unique insight into ensuring that both girls and boys flourish and have the best possible experience academically and in their co-curricular programme."
Sally Austin, Chair of Foundation Governors, said the move will offer greater choice to parents in the area. "Our pupils learning to work side by side with those with different interests and talents is an invaluable life skill," she added.
"This is happening on our Warwick Campus, in a 'best of both worlds' environment, where girls and boys have numerous opportunities to work together.
"That approach has been hindered at Kingsley due to location and we have concluded that offering a selective, co-educational school as part of the Foundation's charitable activities offers even greater choice to parents. This will function alongside greater opportunities for collaboration with our Warwick Campus schools.
"The senior team at Kingsley and the wider Foundation are all really excited about how the values, ethos and academic standards of Kingsley will now be available to both boys and girls."
This is the perfect time to both celebrate everything Kingsley has achieved since its foundation in 1884, and to look forward with confidence to this new chapter in the life of the school.