Tatler Address Book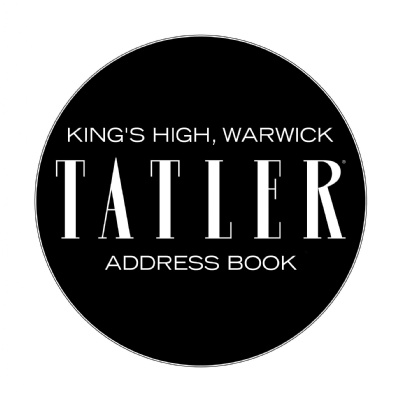 King's High is delighted to feature in the coveted Tatler Address Book. Read more below!
A King's High education opens doors, hearts, and minds. As one of the UK's leading schools for girls, King's High is educating the Changemakers of the future – young women who will go out into the world and make a positive difference.
At King's High, great emphasis is placed on a broad and inclusive education; one which embraces diversity and opportunities for all, in a nurturing and supportive environment.
Throughout their time at King's, and beyond, the school encourages their girls to 'aspire, achieve and enjoy.' Their motto, Spiritus Reget (Spirit Shall Reign), encompasses the character of King's girls. In celebrating each girl for the unique qualities she brings to their community, they encourage her to explore and develop her interests, gain confidence in herself and in her abilities, and seize the rich opportunities life offers. They endeavour to prepare all their girls for a life of learning and fulfilment, to be responsible, compassionate, and able to make a difference in the world. And, above all, enjoy the journey.
As the Good Schools Guide states: 'King's High is carefully crafting a heady brew for the girls of absolutely top academic aspirations, endless opportunities to develop passions outside of the classroom and a focus on actions that will ground them in the real, inclusive world.'
King's High has become a beacon for Educational Innovation, with their emphasis on Creative Thinking, and forward-thinking Curriculum of the Future Programme, that was devised by pupils and staff.
King's High have also designed and launched two new GCSE replacement 'Future Ready' courses, accredited by EduQual. Their 'Global Changemaker Programme' includes units on climate change, global citizenship, law and the legal system, and social justice. The 'Innovation and Entrepreneurship Programme' has units on data analysis, entrepreneurship, neuroscience, and sustainable engineering.
Since 1879, King's High has been at the forefront of girls' education. Now, in their new, state-of-the-art school, girls have world-class facilities which match their skills and ambition. Their extraordinary new home is the centrepiece for 'Project One Campus', the ambitious programme benefitting all pupils in the Warwick Independent Schools Foundation. This marks what they believe to be one of the largest investments in girls' education that the UK has seen in decades. The best way to appreciate their extensive, stunning facilities is at first-hand. Each area has been carefully created to maximise the school experience, and every room is flooded with natural light; in working and playing in these spaces, there is a palpable sense of joy.
As an academically selective school, which was rated 'Excellent' in the most recent ISI Inspection, King's girls are united in being bright and inquisitive. Each girl is celebrated for who she is and can realise her ambitions and dreams, whatever they may be. This results in a truly exciting educational journey. At King's, outstanding pastoral care and exceptional academic provision go hand in hand. The girls' happiness is their top priority, with the all-embracing wellbeing programme, including student Wellbeing Ambassadors.
Their leavers' destinations pay testament to the girls' diverse interests and expertise. Over 90% of students go on to their first-choice university, studying a huge variety of subjects; 82% attend Russell Group universities. Girls also go on to Arts Foundation courses, Music Conservatoires, Drama Colleges, and prestigious Degree Apprenticeships. In supporting these ambitions, they have an outstanding track record in pupils attending their first-choice university.