Sports Awards Evening 2022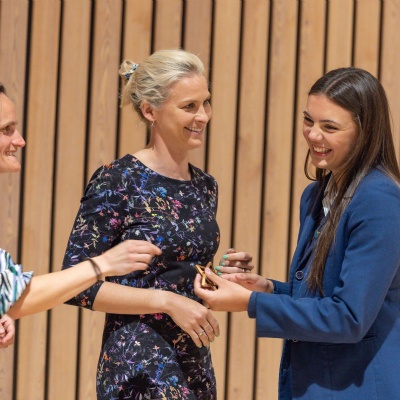 Celebrating teamwork, dedication, and a sensational season of Sport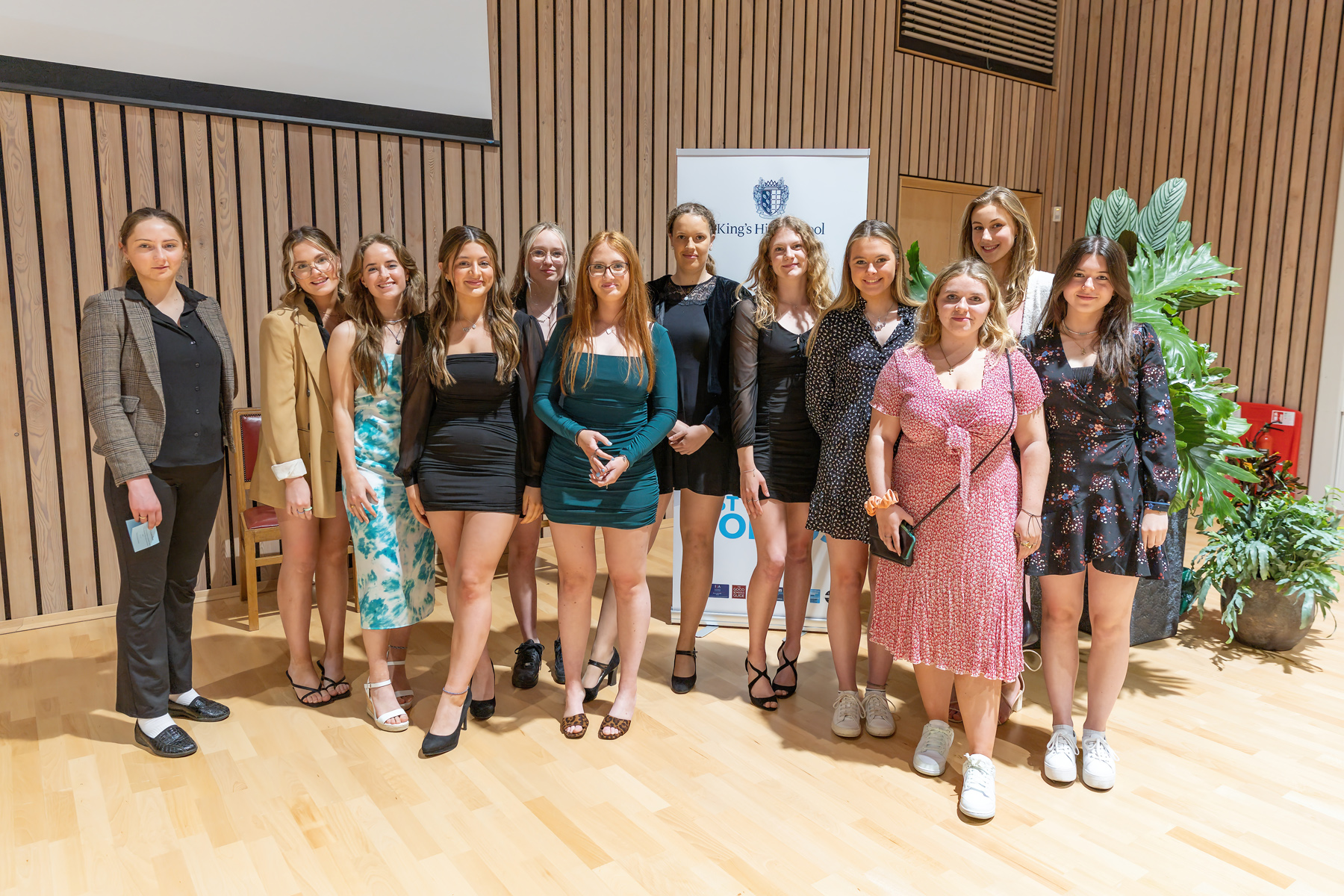 Sarah Parkinson-Mills, Director of Sport of King's High and Warwick Prep, reports: 'Sports Awards Evening is an opportunity to thank all our amazing sportswomen, reflect back on this season, and take a moment to acknowledge all that has been achieved. Be that the incredible number of pupils who have competed at a National Final, come home with medals, or simply that over 400 pupils have represented the school in fixtures this year, their energy, expertise and professionalism is above and beyond.'
Guest of Honour was Hockey player, Leah Wilkinson. Leah is Wales' most capped sports personality of all time. She represented Great Britain at the Tokyo Olympics, winning Bronze in Hockey. Leah gave an inspiring speech for all our athletes and their proud parents.
Trophies, Coach's awards, medals and colours were presented for the following: Netball, Hockey, Tennis, Cross Country, Athletics, Gymnastics, Cricket, Football, Skiing, Equestrian, Swimming and Waterpolo. Sadly, there is not space to name each individual winner here, but the roll of honour included inspiring Captains, dogged team players, and amazing feats of sporting prowess.
Sports Team of the Year – U14 Regional Tennis
This was the most competitive award in recent years. Over 1000 voted for the six shortlisted teams, and the result was so close, that just 24 hours before the event, there were only 20 votes between Tennis and Netball!
Sports Team Shortlist
U16 Netball – National Finalists 10th in the Country
U14 Regional Tennis – 5th in the Country
Junior Cross Country – National Finalists 13th in the Country
Inter Cross Country – National Finalists 13th in the Country
U13 Hockey – ISHC National Plate Champions and Midlands Finalists
Inters swimming – ESSA National Finalists
Year Group Awards
Key Stage 3 Award – Ottelia and Mae
Key Stage 4 Award – Freya
Key Stage 5 Award – Ailie and Catherine
The Best trophy for Lower School Sport – Isabella
The John Francis Middle award for Middle School Sport – Gemma
The KHAPS award for Senior School Sport - Maddi