Skiing Success for King's High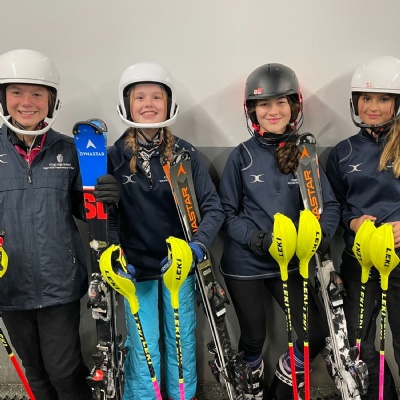 It has been a busy start to the new academic year for our King's High Ski teams.
We are delighted to announce that our U16 Skiing Squad have made it to the ESSkiA National Finals in Norwich on 8 October. Kitty, Alex, Carys and Ayla will compete alongside four other teams from Warwick Prep, Warwick Junior and Warwick Senior School.
Carys won a superb bronze medal in the U14 Girls National Skiing Finals! We are incredibly proud of all our skiers who competed in the event. The U14 team also won a gold medal, which is a fantastic result! It is wonderful to see the progress all of these students have made so far.
Good luck to the U16 Squad on Saturday!