Sixth Form Boarding: Official Opening of Way House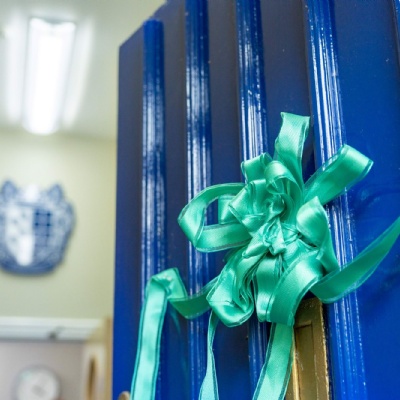 2023 marked an exciting new era for King's High, as we launched boarding for girls for the first time in nearly 70 years.
Our Sixth Form boarding students were warmly welcomed to Way House, their new home, with a reception featuring an array of delicious cakes, refreshments and a ribbon-cutting ceremony with Head Master, Dr Burley and other key members of staff.
Their newly refurbished 'home from home', situated on our spacious, green 55-acre campus, features capacious, double-occupancy rooms including a study and relaxation space, a generous sitting room, and contemporary kitchen and bathrooms.
While the boarding house is single-sex, the King's High boarding experience will provide 'the best of both worlds'. This ethos will see the whole boarding community at King's High and Warwick School come together for dinner, along with co-curricular opportunities, including our extensive Friday Afternoon activity programme, featuring everything from golf to cyber security.
The opening of Way House for the boarders was a fantastic occasion; the girls were in high spirits as they cut the ribbon to the entrance of Way House, met their dedicated 'House Parents' and settled into their new home.
The occasion signifies the inclusion of the boarding students into the King's community of changemakers, where they will benefit from the strength of our existing community, inspirational teaching and first-class facilities.