New Boarding Opportunities at our Award-Winning School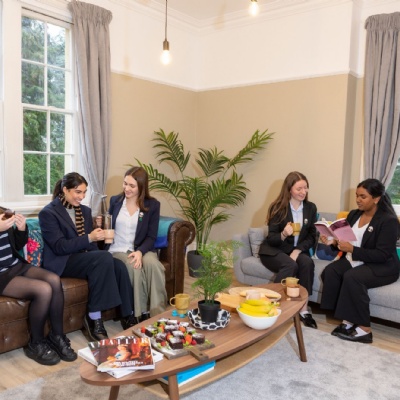 King's High Sixth Form Boarding from September 2023
We are delighted to be sharing the news that, from September 2023, we will offer boarding opportunites to students joining the Sixth Form at King's High School. This is a very exciting development for King's High and the wider Warwick Schools Foundation, and it will bring a new dimension to the pupil community.
Whilst boarding is a new venture for King's, it has a long and distinguished tradition at Warwick School. The new boarding for King's draws on that expertise and experience. It forms part of our unique educational experience, 'Best of Both Worlds'.
Dr Stephen Burley, King's High Head Master commented: 'This will be a wonderful boarding experience at one of the top schools in the country. Unique, not only because of the boarding environment we are creating, but also because of the extraordinary experiences we offer at King's High.'
Extending the King's High experience to new boarders has been enthusiastically received by the whole community. Miss Jasmine Chima, who will be our Assistant House Parent, said: 'I can't wait to get to know our new boarders, help them settle in, and make the most of our wonderful school.'
Boarding across the Warwick Schools Foundation is under the experienced leadership of Mr and Mrs Bull. Mrs Bull commented, ''Drawing on our wealth of boarding experience within the Foundation, we are delighted to now extend our first-rate provision to King's Sixth Form students, and we very much look forward to welcoming them.'
Further details about Boarding at King's High may be found by following this link: Boarding at King's High.
As one of the leading independent girls' schools in the country, King's High attracts a high number of applications, and early registration for both boarding and day places is strongly encouraged.