International Waterpolo Achievement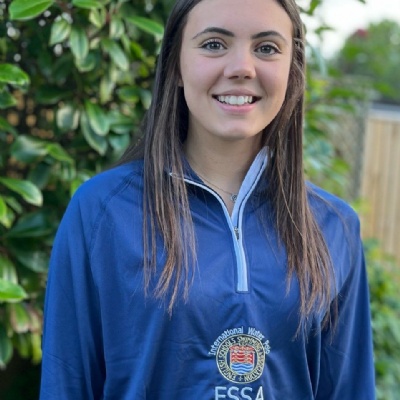 After being selected to the U17 Great Britain waterpolo squad of 22 at the start of 2022 following numerous rounds of trials (at 15), Isabella at King's High has gone on to achieve further success this summer.

Just before Isabella started year 11 at the start of September, she was nominated by King's High, and subsequently selected by the English Schools Swimming Association (ESSA), to take part in the annual Duke of Cambridge Cup event which sees the best 35 girls in her age group selected from across the country to compete in a tournament against each other, held in Manchester earlier this year.

Following that event, Isabella achieved selection into a 13 strong England ESSA Waterpolo team that will now travel to Szentes in Hungary for the last week of October for a period of intensive training, culminating in a 3-day tournament against international schools teams.
Isabella says: "I am very proud to be selected to this team and to represent my country following the nomination by King's High, who continue to be a big supporter. The opportunity to travel and compete with my teammates will be great, and I am really looking forward to it."