Inspire Speaker event: Parliament's working women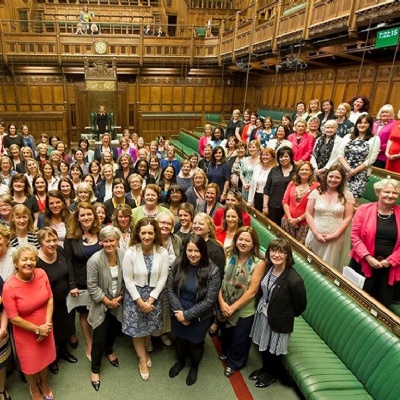 'Necessary Women': Uncovering the untold story of Parliament's working women
On 2 April 1911, suffragette Emily Wilding Davison hid in Parliament to be recorded there on Census night. What she didn't know was that 65 other women were also resident that night, living and working in Parliament. In our latest Inspire Speaker event, Dr Mari Takayanagi, Historian and Senior Archivist at the Parliamentary Archives, will share her research into the fascinating stories of women staff in the House of Commons and House of Lords.
Alongside her work in the Houses of Parliament, Dr Takayanagi organises exhibitions and events around Parliamentary history, and she is a widely published historian of women's political history. Introducing the event is our own Dr Galvin (English Department, and Head of Independent Learning). While a PhD student, Dr Galvin's research led to her involvement with Vote 100, the celebration of the centenary of the first women granted the vote in the 1918 Representation of the People Act. Dr Galvin's research informed part of the Voice and Vote exhibition that ran in Westminster Hall as part of the celebrations.
We are delighted to be able to offer such a rich and varied programme of Inspire Speaker events for our Foundation pupils.