How you can support our Young Enterprise teams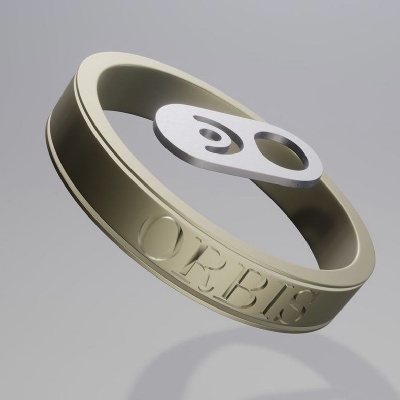 Our Young Enterprise teams of students from King's High and Warwick School show fantastic entrepreneurial flair in selling their products - and they need your support!
Here we focus on Team Orbis. Eve reports:
'Our company, Orbis chose to make rings from recycled aluminium cans, as they take 500 years to decompose and 1.5 million are contributed to landfill every year. With no reusable alternative to soft drinks in aluminium cans, unlike compostable coffee cups or reusable water bottles, we decided to instead recycle these locally into a fashion alternative, whilst additionally promoting recycling and the importance of rescuing items to limit the current fast fashion crisis to younger people, huge contributors to this issue. We also use an eco-friendly resin alternative derived from tree sap, sourced in the UK to further limit our carbon footprint. All our rings are handmade by us pupils, who include Abi, Chiara, Immy, Ethan, Ben, Oli, Noah, Harvey, Louis, Max and Vinny.
In order to target a less feminine audience, we turned recycled skateboard bearings into chrome steel, high quality rings made to last, and these can be inclusively worn by any gender.
Our rings can be found online on the Young Enterprise market place website, or can be bought through our Orbis Jewellery Instagram page, @orbis_jewellery_ye. We also promote our rings through our TikTok page, @orbis_jewellery, with some posts reaching over 41,000 viewers. We have led multiple sales at both school sites, and held a public sale in Leamington. Recycled can rings come in a range of colours and sizes, and can be purchased for £3 each or 2 for £5, whilst the skateboard bearing rings are £5 each and come in one size. (However this typically fits our target markets' hands, both genders aged 11-35, or skaters as more niche market).'
You can find a link to buy the team's recycled can resin rings here:
You can find a link to buy the team's skateboard bearing rings here: