Extensive Co-curricular Programme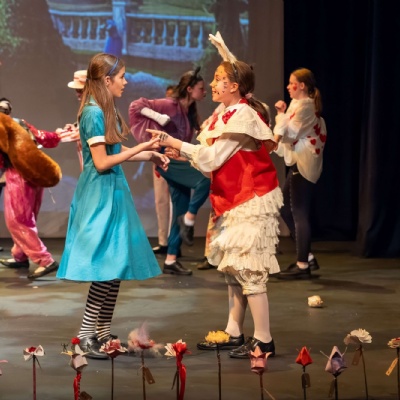 At King's High, the world beyond the classroom is at the heart of our educational vision. Alongside truly exceptional Sport, Music, Drama and Art, our co-curricular programme is remarkably rich and varied, tailored to offer the very best opportunities to each and every student. With over 230 weekly activities, in addition to our acclaimed Friday Afternoon Activity Programme, there is a wealth of opportunity to discover gifts and talents, to develop interests and passions, and to promote health and wellbeing.
Our co-curriculum is carefully designed around core themes: global citizenship, creativity and selfexpression, leadership and entrepreneurship, health and wellbeing, and vital character attributes including empathy, confidence, resilience and integrity. At the centre of our co-curricular programme is the importance of community and our work to foster a strong sense of social responsibility. With an extensive network of partnerships locally, nationally and globally, we are passionate about nurturing the socially responsible, environmentally intelligent global citizens of the future.
Whilst we are very proud of key headline achievements such as winning a national award for Excellence and Innovation in the Performing Arts and being ranked 13th nationally for sport amongst girls' independent schools, the core focus on the programme is on breadth and depth of engagement. Sport, Music, Drama and Art are for everyone at King's High and so, too, are all the other activities, groups and societies.
Explore our brochure below.