Celebrating Drama Clubs and LAMDA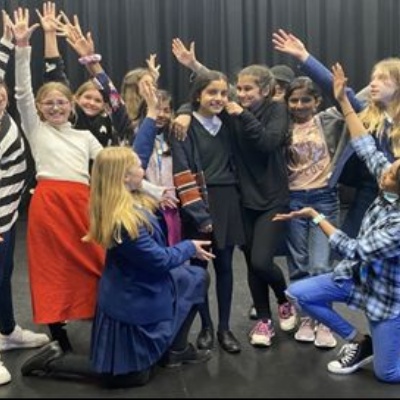 'The level of opportunity and encouragement given to pupils at King's High means that involvement in the Arts is high across the school, and not just limited to a select elite few.' - King's High, Winner of Excellence and Innovation in Performing Arts (Music and Drama), Independent Schools Association UK Awards.
Our Drama Clubs are hugely popular, and provide opportunities for everyone, whatever their interest, on and off-stage. Clubs include our Key Stage 3 Monday Club, Thursday Club, Comedy Club, Musical Theatre Club, our Improv troupe, and ACT – Aspiring Creatives in Theatre.
Our LAMDA team at King's is exceptional, and the exam results prove it. The most recent were the usual array of Distinctions and Merits – with an astonishing 107 Distinctions and 37 Merits!
Meanwhile, excitement is building for our Junior Production of The Spiteful Sisters and Disney's Aladdin. The talented young cast and crew are working full out, and it promises to be a magical run. Performances are: Thursday, 23 June at 7pm, Friday, 24 June at 7pm, and Saturday, 25 June at 3pm. Tickets are available from the Bridge House Theatre